People convicted of hate crimes could get harsher sentences if they have large number of social media followers
Sentencing Council opens consultation on new guidelines for public order offences including stirring up racial hatred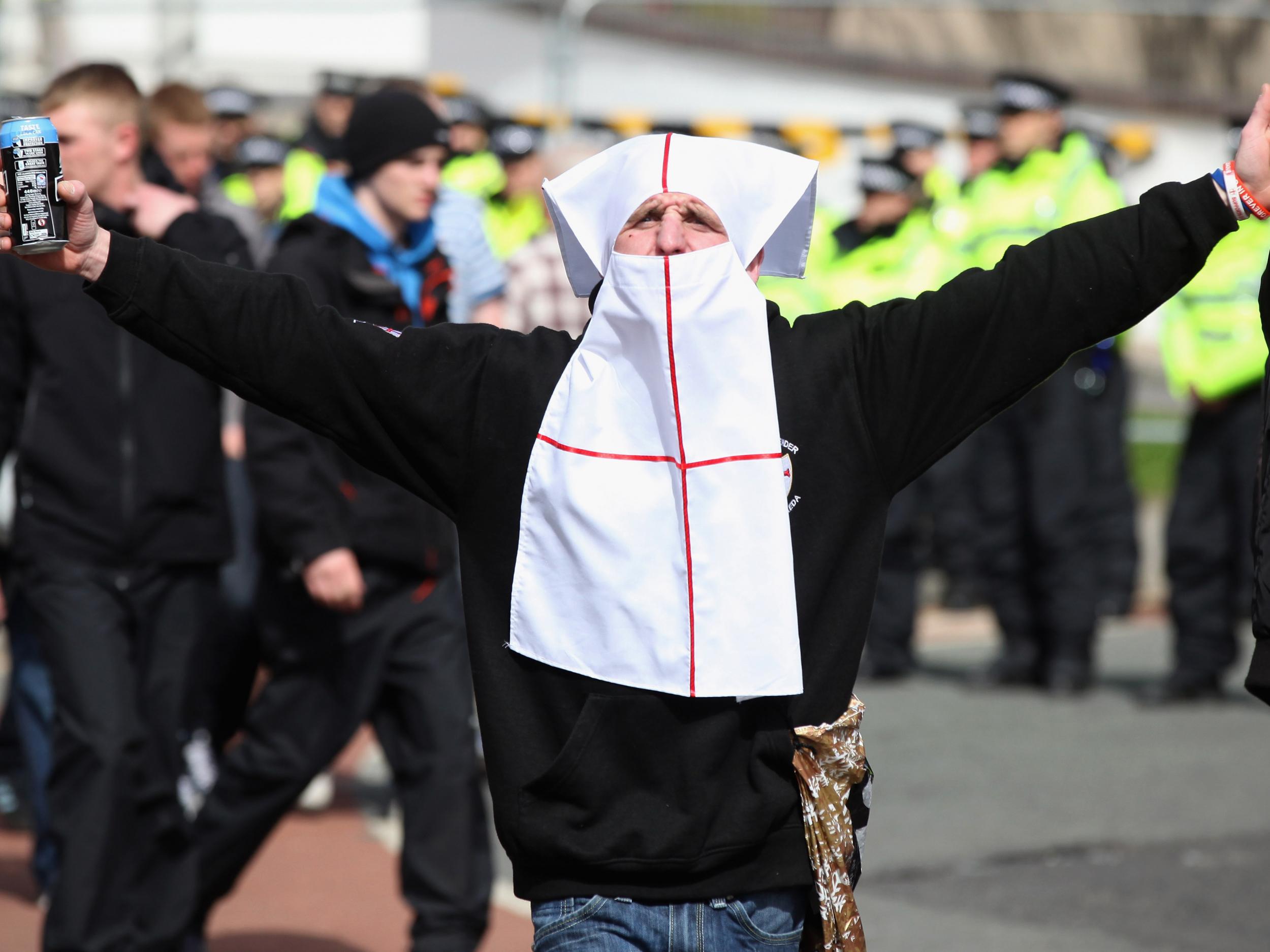 Hate criminals could face tougher sentences if they are in a "position of authority" or have the power to influence a large number of people, under new guidelines proposed for judges.
The Sentencing Council for England and Wales has drafted the changes for public order offences, which include stirring up hatred against people on the grounds of race, religion or sexual orientation.
Judges will be able to increase punishments for offenders who are "in a position of trust, authority or influence and abuses their position to stir up hatred", such as a politician or figurehead, and anyone who intends to incite serious violence or is "persistent" in their activity.
"The council considers that the most serious harm would be cases where activity is encouraged which threatens or endangers life, as well as cases involving widespread dissemination of material and/or a strong likelihood that many would be influenced," a consultation document said.
A representative told The Independent that having a high number of followers on social media, such as Twitter or Facebook, could be among the factors considered.
The Sentencing Council said crimes it analysed while drawing up the document were becoming increasingly serious, including inflammatory speeches given by unnamed "influential figures".
Other cases involved YouTube videos inciting violence towards racial or religious groups and websites including abusive and insulting content, with some "activity continuing over a long period of time and intended to reach global audiences".
Britain First leaders jailed for anti-Muslim hate crime
Offences such as inciting racial hatred through words, behaviour, broadcasting or publishing written material are punishable with a prison sentence of up to seven years and judges must decide what term to apply.
They are bound by sentencing guidelines on what punishment to apply unless following them is deemed "not in the interests of justice".
"Volumes of these offences are extremely low and there have been no offenders sentenced for some offences," the Sentencing Council said.
"However, given the recent social climate and an enhanced focus on this type of offending, the council considers it would be useful for sentencers to be equipped with guidance."
It comes after police figures showed dramatic increases in the number of reported hate crimes following the EU referendum and terror attacks that struck London and Manchester last year.
In the wake of mounting public pressure, Twitter has deleted the accounts of several far-right figures including that of English Defence League founder Tommy Robinson.
Over the past month several members and associates of the "ethno-cultural" Generation Identity movement have been stopped at UK borders and deported, with their supporters among thousands protesting at a "free speech" march in London on Sunday.
Brexit racism and the fightback
Show all 9
Following controversy over the conviction of a YouTuber who filmed a dog performing Nazi salutes under a little-used law criminalising "gross offence", the Sentencing Council said "abusive or insulting" behaviour can be prosecuted under racial hatred offences but crimes relating to religious grounds or sexual orientation must meet a higher bar of "threatening" words or behaviour.
Its new guidance covers the full range of public order offences, including violent disorder, affray, riots and football-related violence.
If approved, it will see courts increase sentences for offenders who try to prevent the emergency services from carrying out their duties, injure police dogs or horses and use weapons.
Sentencing Council member Judge Sarah Munro said: "Our courts need to help ensure the protection of the public from these violent offences.
"The guidelines we are proposing will ensure that courts have comprehensive guidance for dealing with the great range of offending from large-scale riots to low-level disorder."
Rory Stewart, the justice minister, welcomed the proposals.
"We need much clearer rules on how to deal with public disorder," he said. "Too often people are threatening and intimidating the public.
"The police and the courts need to be able to respond firmly and clearly. Citizens are entitled to travel safely and calmly in public spaces without fear."
The consultation will run until 8 August.
Join our commenting forum
Join thought-provoking conversations, follow other Independent readers and see their replies