Report slams 'inhuman' detention of Alois Dvorzac, 84, who died while awaiting deportation
The prisons ombudsman's report said it is a 'tragic indictment of the system' that the frail and elderly man died while shackled to an immigration officer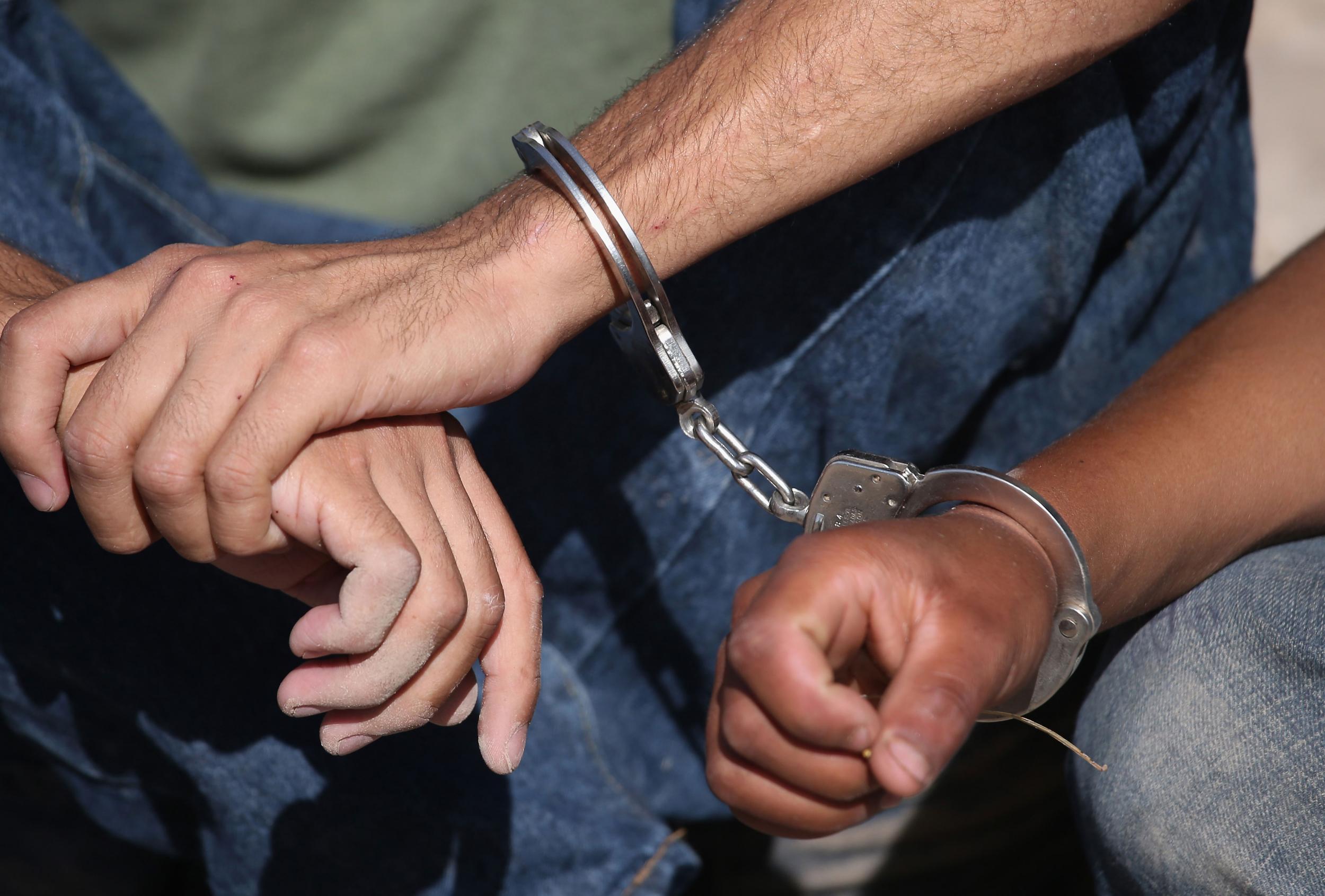 An independent investigation into the death of an elderly man who died in shackles after being detained at Gatwick Airport has found his detention was on "the threshold of inhuman".
A report by prisons and probation ombudsman Nigel Newcomen CBE 84-year-old Alois Dvorzac had a "wholly unacceptable" and "shameful" end to his life after he was detained at an immigration removal centre.
The report, seen by The Guardian, was completed in July last year and is set to be published following the end of the inquest into his death.
An abridged version of the report, with the names of Dvorzac and staff and prisoners who were involved in the ombudsman's investigation removed, has been published online and tells the story of Dvorzac's last days and his death in hospital.
Dvorzac arrived at Gatwick from Canada on 23 January 2013, on his way to Slovenia where he intended to meet his estranged daughter, who did not know he was trying to visit her.
He was detained at Gatwick by immigration officers because he seemed confused, could not tell them his travel plans and had no luggage, carrying only CA$1,400 (£700) in cash.
A doctor assessed him the next morning, and sent him to East Surrey Hospital due to health concerns. He suffered a heart attack at hospital, but refused treatment and medication and was discharged on 28 January.
Taken to Harmondsworth Immigration Removal Centre near Heathrow Airport, he continued to refuse treatment and arrangements were made to send him back to Canada.
In pictures: Calais immigration crisis
Show all 10
A GP who assessed him at Harmondsworth found he was not fit to be detained - when she reported this to the Home Office, they decided he should continue being detained for his own safety and because he was due to be sent back to Canada.
Three planned journeys to Canada failed to materialise, twice because he was not fit to travel and once because a medical escort could not be found.
Another doctor's examination found he was likely suffering from Alzheimer's disease, but he stayed in detention because of his planned return to Canada.
After his third return trip to Canada was called off, immigration officials contacted Hillingdon social services to see if they could find a better place to accommodate him, but they said they had no duty of care towards him as he was not a British citizen.
A few days later, he complained of severe chest pains, but refused to go to hospital. On his third complaint, he was taken to hospital handcuffed to an officer.
Once at hospital he was restrained by an escort chain, a decision which the report says is "difficult to understand" given his health and vulnerability.
His condition deteriorated shortly after, and his chain was removed as staff tried to resuscitate him. They did not manage to revive him and he was pronounced dead, with the coroner giving saying his provisional cause of death was coronary heart disease.
According to The Guardian, two attempts were made by officials to contact his daughter to tell her of his death, but she could not be reached.
His body went unclaimed for four month, and he was cremated at a Ruislip crematorium.
The inquest also concluded that Dvorzac died of natural causes. During the inquest, a Home Office official admitted more should have been done to track down his daughter and alert her to her father's condition while he was still alive.
In his report, Newcomen wrote: "This is a particularly sad case in which no one considered that immigration detention was the appropriate setting for the man, but all attempts to find an alternative failed."
"It is a tragic indictment of the system, that such a frail and vulnerable man should have spent his final days in prison-like conditions of an immigration removal centre."
"It is particularly shameful that he should have spent his last hours chained to a custody officer without justification and the Home Office needs to ensure such a situation cannot reoccur."
Join our commenting forum
Join thought-provoking conversations, follow other Independent readers and see their replies