Kingston police called after men dressed as traffic cones block cars in Halloween prank
The men reportedly took pictures of themselves while blocking the road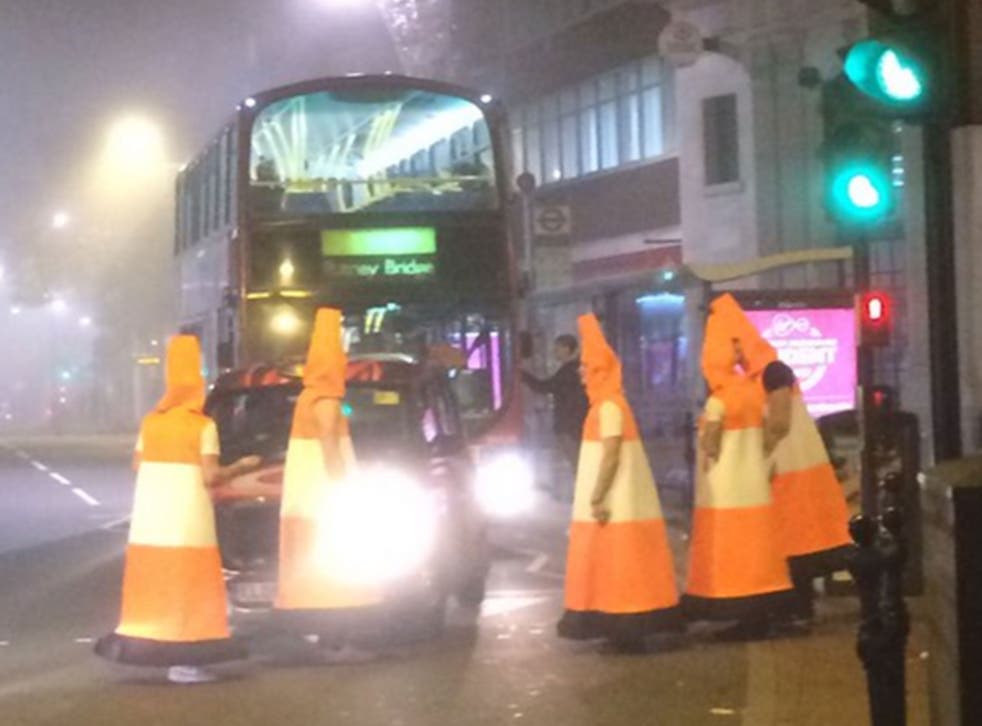 Police were called out to deal with a group of men dresed as traffic cones blocking traffic as part of a Halloween prank.
Officers in Kingston shared a photo of what they described as a "very interesting" callout on Twitter.
Witness Dan Theochari spotted the five men holding up traffic in Clarence Street, Kingston, at 4.40am.
He told the Evening Standard: "They were just standing in front of the taxi and the bus not letting them get past and taking pictures of themselves.
"I didn't actually see the police I was waiting for a taxi but I saw it and it made me laugh."
Join our new commenting forum
Join thought-provoking conversations, follow other Independent readers and see their replies