Legal high ban to come into force across England and Wales
Drug experts say prohibition is a 'blunt tool' and call for increased emphasis on education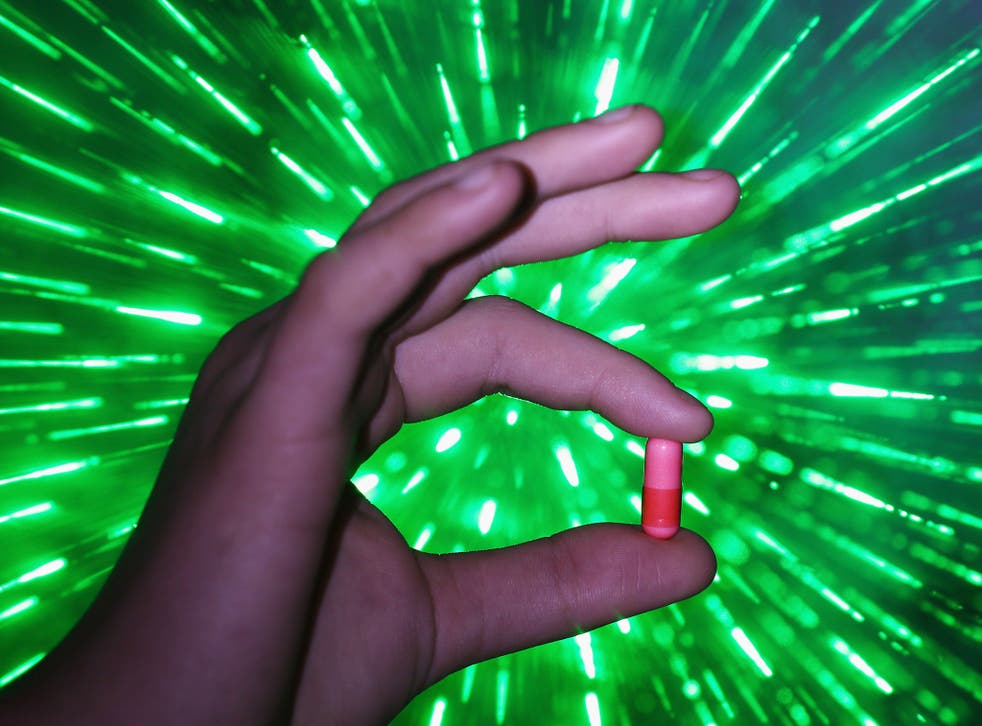 A blanket ban on 'legal highs' will come into force in England and Wales within weeks, the Government has confirmed.
The Psychoactive Substances Act will be enacted on 26 May, banning "any substance intended for human consumption that is capable of producing a psychoactive effect".
The legislation is intended to cover all substances which imitate illegal drugs, such as mephedrone, but was dismissed as a "blunt tool" by drug experts, who called for more emphasis on education.
The act will ban the production, supply and movement for human consumption of 'legal highs', which the government said were linked to the deaths of at least 140 people in the UK in 2014.
But research by the Office for National Statistics found that in 60 per cent of the fatalities connected to legal highs between 2004 and 2013, the deceased had also ingested other substances.
Under the new legislation, dealers will face up to seven years in prison and people found possessing them will face up to two years in prison – the same as a custodial penalty for possession of a class C drug. New powers will also be handed to the police to search for and "seize and destroy" the substances.
Footage of some of the people in Newcastle city centre under the influence of legal highs
Police will be able to gain prohibition and premises orders, allowing them to shut down online suppliers and 'head shops' that sell drugs paraphernalia, while owners will face prison time of up to two years if they fail to comply.
However, senior drug experts have criticised the bill. Dr Adam Winstock, a consultant addiction psychiatrist and founder of the Global Drug Survey, believes a more nuanced approach is needed: just as illegal drugs are regarded differently, so should the new substances in their potential for harm.
In particular, the varying types of synthetic cannabis have the potential to be extremely harmful and are more likely to send people to A&E than any alcohol or other traditional drugs.
"This act will almost certainly decrease access to these substances, but will likely push people back towards illegal drugs, which in some cases might not be a totally bad thing," Dr Winstock told The Independent.
"For example, natural cannabis is safer than synthetic cannabinoids."
World's 10 deadliest street drugs

Show all 10
These drugs present the biggest problems for young and vulnerable drug users and have the potential to compound problems for the most marginalised users, according to Dr Winstock.
He continued: "Enforcement is possible, but who is going to do it? The police budget is being cut, and who is going to pay for the expert analysis of these substances?
"The Government has given no consideration to developing credible education to build around an honest dialogue and there has little detail on how they will assess what the impact of this legislation will be.
"New drugs offered the chance to start a new conversation about drugs, one that treats people who use drugs as adults, who want to keep themselves, their loved ones and community free from harm. There are other ways to reduce drug regulated harm - banning alone is a blunt tool.
"I think honesty remains the best drug policy, but I guess it doesn't get you elected."
Despite this, the Government has defended the policy.
"Psychoactive substances shatter lives and we owe it to all those who have lost loved ones to do everything we can to eradicate this abhorrent trade," said Karen Bradley, Minister for Preventing Abuse, Exploitation and Crime.
"This act will bring to an end the open sale on our high streets of these potentially harmful drugs and deliver new powers for law enforcement to tackle this issue at every level in communities, at our borders, on UK websites and in our prisons.
"The message is clear – so-called 'legal highs' are not safe."
The legislation was originally due to come into effect April 6 but was subject to delays over concerns whether it was enforceable and the definition of "psychoactive".
Join our new commenting forum
Join thought-provoking conversations, follow other Independent readers and see their replies