Muslim women ridiculing David Cameron over comments about 'traditional submissiveness'
'Muslim women are not a problem that needs solving,' Prime Minister told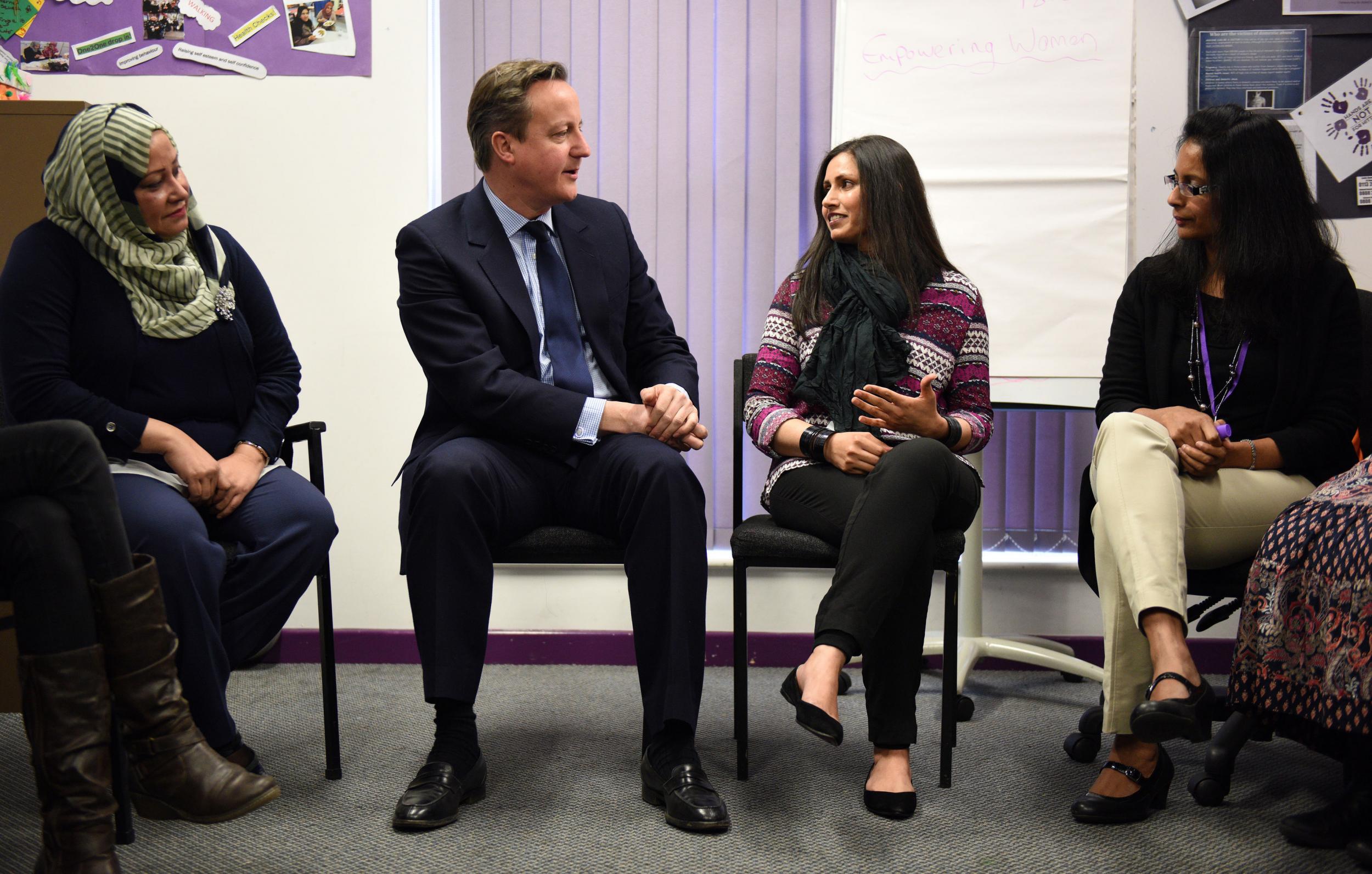 Muslim women have been ridiculing David Cameron on social media after he said they needed to learn English and fully integrate into society.
The Prime Minister attracted criticim after suggesting one of the reasons young Muslim men are vulnerable to radicalisation is the "traditional submissiveness of Muslim women". He said that if women failed to improve their English, their "ability to stay in the UK" could be affected.
But using the hashtag #traditionallysubmissive, people have posted pictures highlighting Muslim women's independence, education and contributions to British society.
Fiza Azlam posted a picture of herself holding a poster which states she has worked in the NHS for 22 years, speaks five different languages all while being a grandmother to 10.
Alongside the picture, she wrote: "Muslim women are not a problem that needs solving."
Hers was among a host of tweets bearing the #tradtionallysubmissive hashtag:
On announcing the plans, Mr Cameron had said: "We will now say if you don't improve your fluency, that could affect your ability to stay in the UK."
Join our commenting forum
Join thought-provoking conversations, follow other Independent readers and see their replies