Surprise inflation fall signals hope for homeowners as economists call for interest rate pause
Bank of England holding off on interest rate rises could be 'breath of fresh air for those on variable rates or trackers'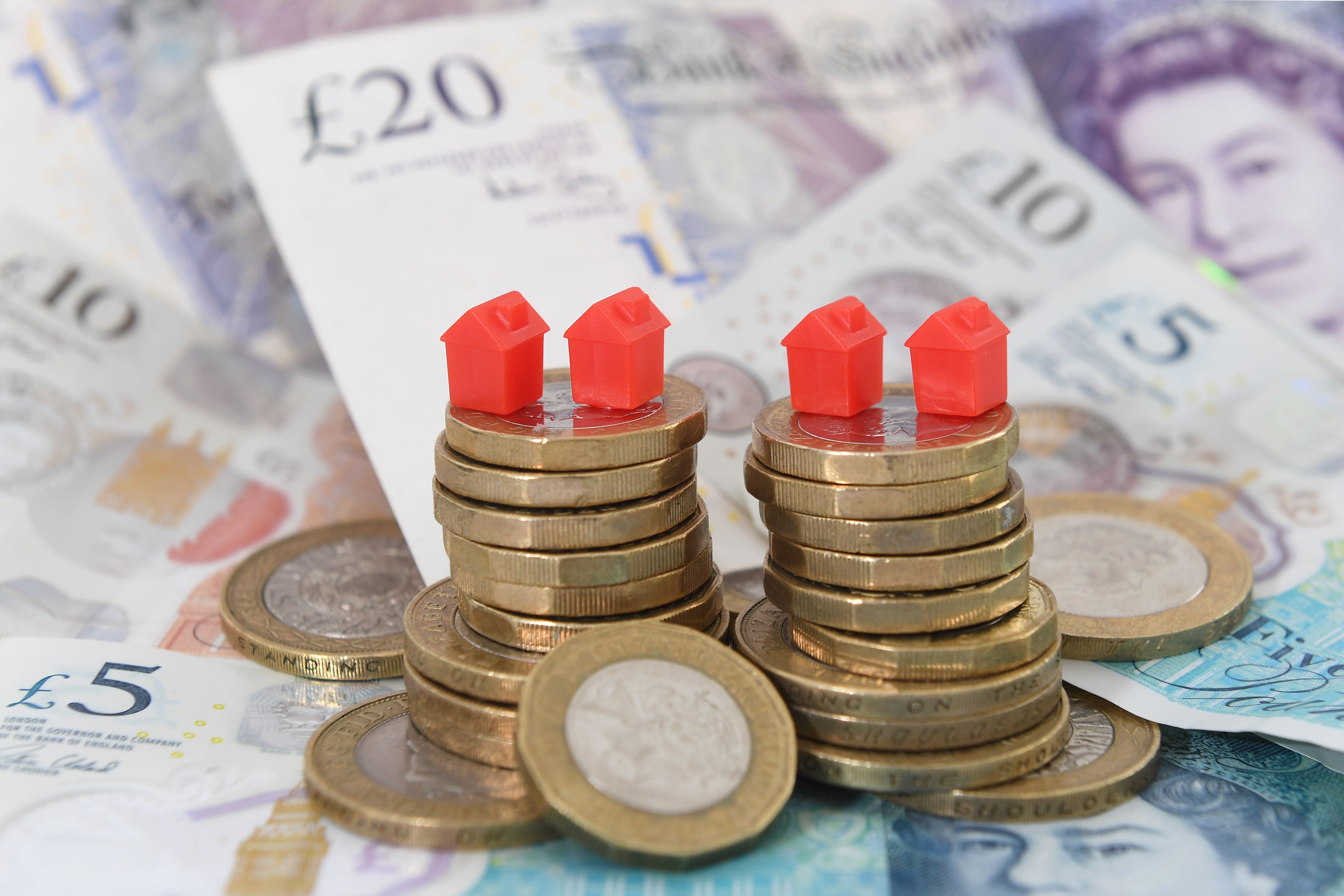 A surprise fall in inflation will fill mortgage holders with hope that "the tide has well and truly turned" on rising interest rates, experts have said.
The Office for National Statistics (ONS) said Consumer Prices Index (CPI) inflation was 6.7 per cent in August, down from 6.8 per cent in July, the lowest rate since February last year.
The fall defied chancellor Jeremy Hunt's prior suggestions that the UK may experience a "blip" and surprised the money markets, who thought inflation would accelerate last month to 7.1 per cent, due to higher petrol and diesel prices.
This means the Bank of England's (BoE) decision over whether it should raise interest rates for a 15th consecutive month from 5.25 per cent to 5.5 per cent is on a knife-edge.
The unexpected inflation drop prompted calls from economists and trade unions for the BoE to potentially halt a rise in interest rates, which would have a positive knock-on impact on mortgage holders.
James Smith, research director at the Resolution Foundation, said rate rising "will end soon" and be welcomed by hard-pressed mortgage payers.
"After months of disappointing data, the Bank of England has finally received some 'inflation karma' as price pressures eased considerably in August," he said.
"This will strengthen the case that the Bank's fourteen consecutive interest rate rises are now showing clear signs of putting downward pressure on inflation, and that its rate-rising cycle will soon end.
"But while mortgagors will welcome the end of interest rate rises, Britain's wider cost of living crunch is likely to continue well into the coming election year."
Ben Thompson, the deputy chief executive officer at Mortgage Advice Bureau, said the BoE holding interest rates at 5.25 per cent would be a boon for people looking to remortgage and for prospective first-time buyers.
He said: "Another fall in inflation will fill the nation's mortgage holders with hope that the tide has well and truly turned.
"Significant month-on-month falls ramp up the likelihood that the Bank of England will hold off on increasing rates right now.
"This will likely be a breath of fresh air for those on variable rates or trackers, especially if this means that interest rates are near, or at, their peak.
"There is better news for those looking to remortgage and, indeed, prospective buyers. This is due to the steady decline of swap rates, meaning many lenders have reduced rates on various deals.
"Although swap rates remain high in comparison to the past decade, they are some of the lowest rates we've seen in the past year."
Paul Nowak, trade union TUC's general secretary, said a halt to rate rises is "long overdue", adding: "Pushing interest rates so high that the economy is driven into recession will only make the current crisis worse, costing people their jobs and their homes."
Pranesh Narayanan, a research fellow at the Centre for Economic Justice at the IPPR, said that financial analysts were split on what the BoE should do on Thursday.
He said: "I think the inflation data today shows we are near the peak of interest rates. They are one of the measures that the Bank looks at quite closely. It's a measure called core inflation, which strips out energy and food prices that fluctuate a lot in the short term.
"So once you strip those out you get a measure of core inflation which is the underlying rate of inflation in a more long-term and concrete sense, and the Bank of England looks at that very closely, when it decides its interest rates.
"That measure has gone down quite a lot today... which will ease pressure on the Bank of England to raise rates. The markets are still 50/50... different financial analysts are coming up with different conclusions... They are split on whether they should raise rates or not. However, the most sensible thing to do would be to keep the rate the same."
He added: "A 0.25 per cent increase will put some upward pressure on mortgage rates, but because it looks like we are near the peak of interest rates, it's not going to add too much pressure, I don't think."
Mr Hunt welcomed the surprise fall in inflation, but analysis from the OECD released on Tuesday predicted that the UK will have the highest inflation rate in the G7.
Shadow chancellor Rachel Reeves said: "The UK is forecast to have the highest inflation of any major economy this year.
"The prime minister is too weak to turn things around, while his predecessor Liz Truss continues to call for the same policies that crashed the economy this time last year.
"The Conservatives have wreaked havoc and working people are paying the price."
Join our commenting forum
Join thought-provoking conversations, follow other Independent readers and see their replies