Natasha Devon, former government mental health champion, says her job was 'like talking to a brick'
'I only ever seemed to get any contact from the DfE when I was being told off for something, and that really frustrated me'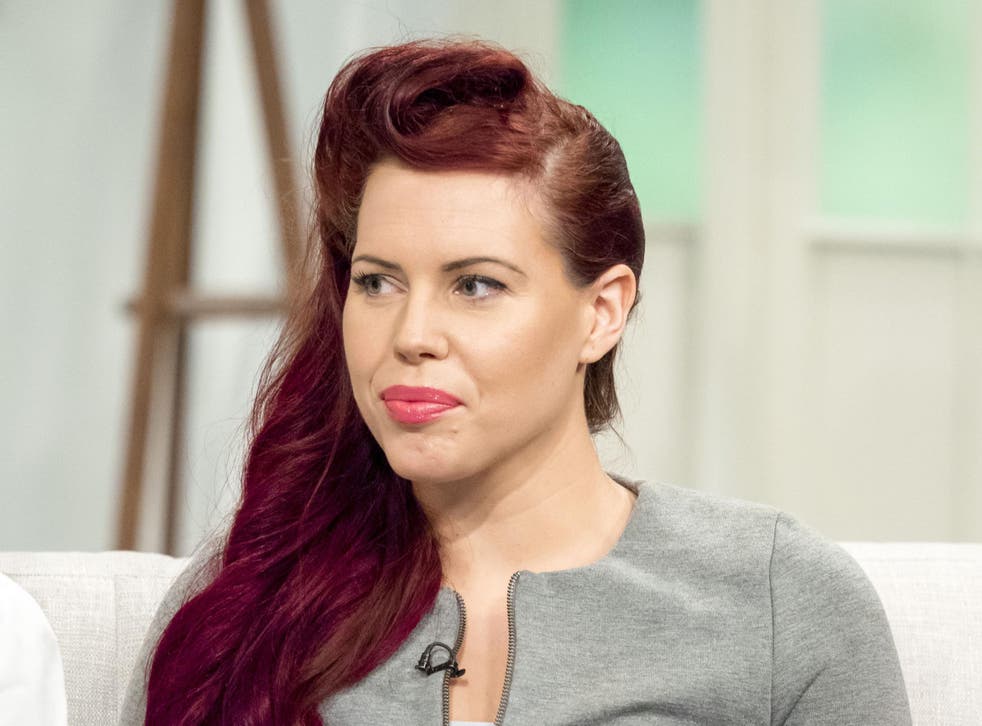 Natasha Devon, the former mental health tsar for UK schools, has said dealing with the Department for Education "was like talking to a brick".
Ms Devon was sacked earlier this month after publicly criticising Government policies on school testing.
"I only ever seemed to get any contact from the DfE when I was being told off for something, and that really frustrated me," she said in an interview with The Guardian.
"They were watching my Twitter feed, so almost immediately if I tweeted something I would get an email or phone call. But when I was submitting all these questions about the state of the education system, they could just be ignored for ever."
The body image campaigner, ex-model and columnist for The Independent and Times Education Supplement became the Government department's first ever mental health champion last August, with the aim of raising awareness and reducing stigma around young people's mental health.
The DfE strongly denies her dismissal was a political move designed to silence criticism, and instead said it was an organisational decision to avoid "confusion".
But Ms Devon said that her nine months working as the Government's mental health champion – an unpaid position – had not been as straightforward as she'd hoped.
"Each time they told me off, I said the same thing. I said: 'Look, part of the reason why you chose me for the role is because I do have a big following of young people and teachers'," she said.
"But the reason they like me is because I tell the truth. So the minute I stop doing that, all the benefits of being associated with me would be gone."
In 2013, Ms Devon wrote an open letter to Michael Gove, then Secretary of State for Education, in The Telegraph, defending the virtues of arts and sports education and imploring him to "wake up and join the 21st century".
However, this did not impede her appointment to the role, with the DfE telling her she could not be paid as it was important that she "remain impartial and independent".
"I thought: clearly, they don't just want a yes person, because if they did, they'd choose someone else. And so that was part of the reason why I took the position," she said.
Are primary school pupils really being stressed out by too much homework?

Show all 2
Ms Devon said her attempts to create a dialogue around mental health issues and submit ideas to ministers went unanswered.
When she repeatedly tried to make her views heard on peer-to-peer systems in schools, "it went nowhere".
"Unless implementation of peer-to-peer systems in schools goes alongside a significant improvement in funding for [Child and Adolescent Mental Health Services], what you're actually doing is taking away medical support for mental illnesses, and then asking children to look after themselves," she said.
A week before her dismissal, Ms Devon addressed a headteachers conference saying: "Time and time again over recent years, young people – and the people who teach them – have spoken out about how a rigorous culture of testing and academic pressure is detrimental to their mental health.
"At one end of the scale we've got four-year-olds being tested, at the other end of the scale we've got teenagers leaving school and facing the prospect of leaving university with record amounts of debt. Anxiety is the fastest growing illness in under-21s. These things are not a coincidence."
A spokesperson for the DfE said: "Natasha has done a great job helping us raise the profile of young people's mental health since her appointment last year.
"Since that time, the independent NHS task force report has been published which recommended that a cross-Government mental health champion be created – for this reason we have had to consider the department's own role.
"We have asked Natasha and others who have been involved in our work to empower schools and young people to promote good mental health, to continue to work with us as we prepare to launch our activity later this year."
Join our new commenting forum
Join thought-provoking conversations, follow other Independent readers and see their replies