'Nazi controlled zone' stickers found on streets of Liverpool on Remembrance Sunday
The yellow stickers were seen posted on lampposts and doors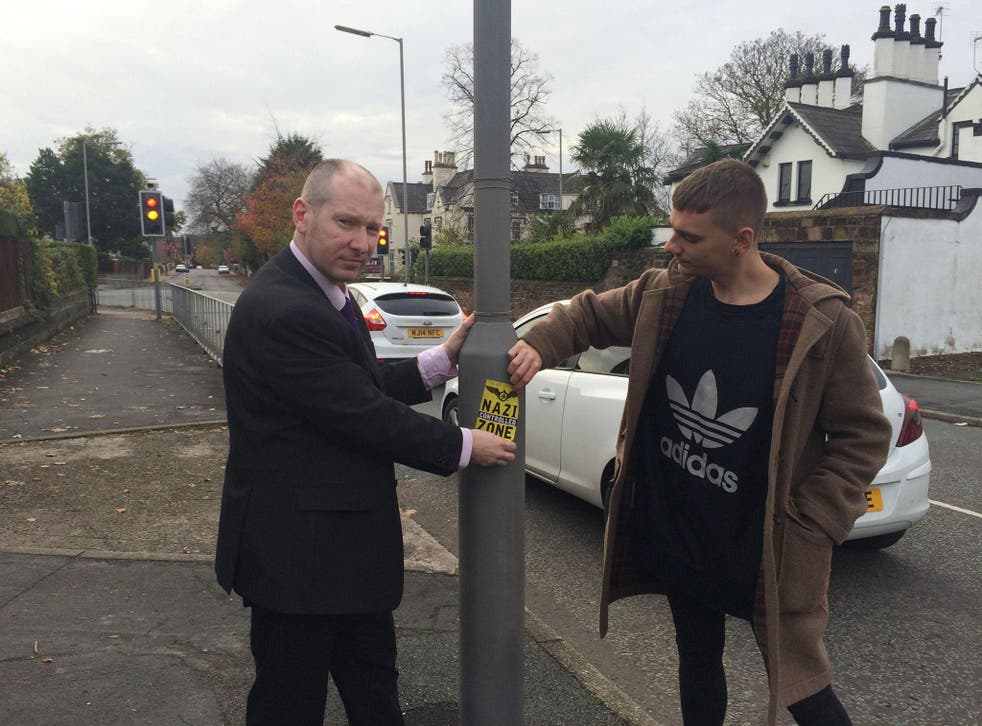 Merseyside police are investigating the appearance of stickers claiming to have created 'Nazi controlled zones' in parts of Liverpool, which were discovered on Remembrance Sunday.
Police confirmed they are carrying out an on-going investigation following the discovery of the large yellow stickers on lampposts and doors, which state: "You are now entering a Nazi controlled zone".
The stickers were found in Aigburth in Liverpool and refer to far-right group 'National Action' which is aiming for a "white Britain," the Liverpool Echo reports.
The openly Neo-Nazi group has made headlines before for its activities, most recently for setting up a "whites only" kitchen in Glasgow that was made up of a stall under a banner stating "White rescue. Charity campaign for Europeans," with food placed on top of a "White Pride" sign.
The group was also behind the failed "White Man March" in Liverpool, which was reportedly called off after not enough members turned up for the event, leaving the group outnumbered by anti-fascist protesters.
One Liverpool councillor, Patrick Hurley, went to the area that had been stickered by the group after being alerted to the incident by the Liverpool Echo, and removed a number of the stickers himself.
"Just been down myself to get rid. This hate is not welcome in Liverpool," he tweeted, with a picture of himself pulling one of the stickers off a door.
A spokesperson for Liverpool City Council said the council had been alerted to the incident by a member of the public and the stickers were removed within 24 hours.
Join our new commenting forum
Join thought-provoking conversations, follow other Independent readers and see their replies