Nicky Morgan sacked as Education Secretary
The MP for Loughborough has expressed "disappointment" after being removed from her post as Secretary of State for Education
Rachael Pells
Thursday 14 July 2016 10:26 Comments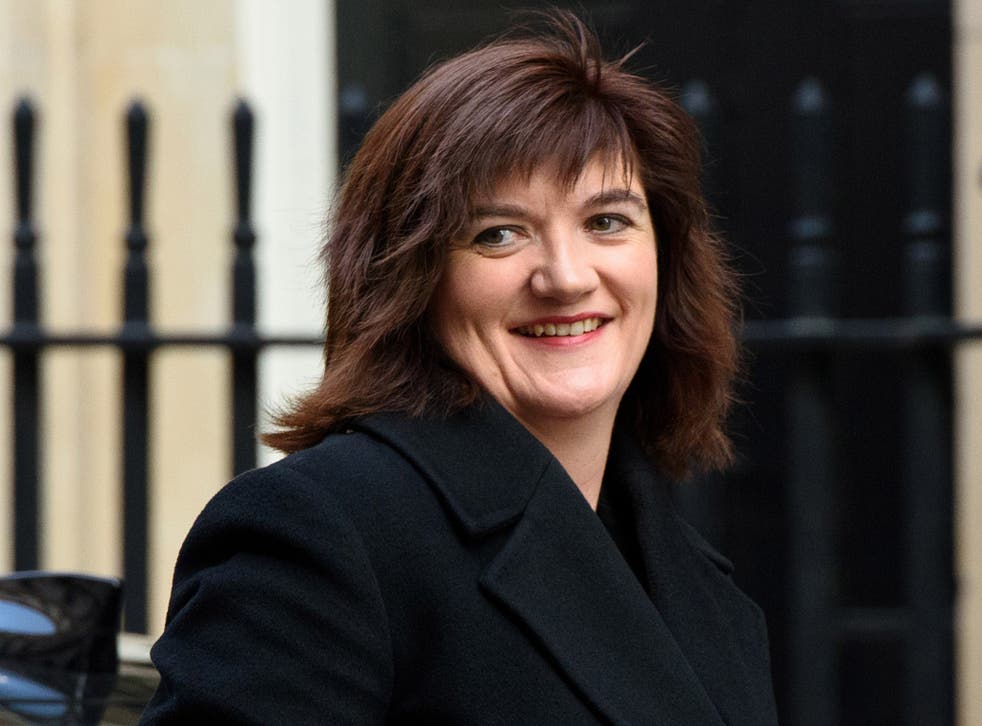 Nicky Morgan has been fired from her post as Education Secretary, it has been confirmed.
The MP for Loughborough joins former Chancellor George Osborne, Michael Gove and John Wittingdale in being removed from the cabinet as part of Theresa May's cabinet reshuffle.
She has also been relieved of her role as cabinet member for women and equalities.
Announcing the news on Twitter, Nicky Morgan said: "Disappointed not to be continuing as Education Secretary & Min for Women & Equalities - two wonderful roles it's been a privilege to hold".
Ms Morgan was appointed as Michael Gove's successor in July 2014, during a reshuffle aimed at refeshing the then coalition bench ahead of the 2015 general election.
She leaves behind a mixed legacy following her challenged relationship with many of the teaching unions.
In April, she was the first Conservative education secretary to address the NASUWT teacher conference since 1997, where she attacked critics of government policy. She was also heckled by school leaders at the NAHT headteachers' conference in Birmingham in MAy, after telling teachers to "step up" and help the government with its reforms.
She has been praised however, for her attempts to tackle funding inequalities in schools and develop a national funding formula — a proposed scheme allowing schools top-up funds based on individual pupil needs, as well as indivudual school and area costs.
Ms Morgan is most likely to remembered for her party's controversial academies expansion programme, inherited from Michael Gove.
As she leaves office, almost 65 per cent of secondary schools have academy status, with the number of academy primary schools having almost doubled since 2014.
A proposal to force every school in England to become an academy by 2022 proved deeply unpopular with education leaders and ministers, leading to a signifcant U-turn shortly after the May elections.
Several teaching groups and campaigners have called on Ms Morgan to resign in recent weeks, with a Change.org petition attracting thousands of signatures asking for the MP to apologise for "failing" a whole generation of school children.
Register for free to continue reading
Registration is a free and easy way to support our truly independent journalism
By registering, you will also enjoy limited access to Premium articles, exclusive newsletters, commenting, and virtual events with our leading journalists
Already have an account? sign in
Join our new commenting forum
Join thought-provoking conversations, follow other Independent readers and see their replies