Pauline Cafferkey: 'Ebola nurse' back in hospital after experiencing complications from original infection by virus, hospital confirms
Doctors have been stunned by the virus's apparent ability to stay in the body, months after it appeared to have been overcome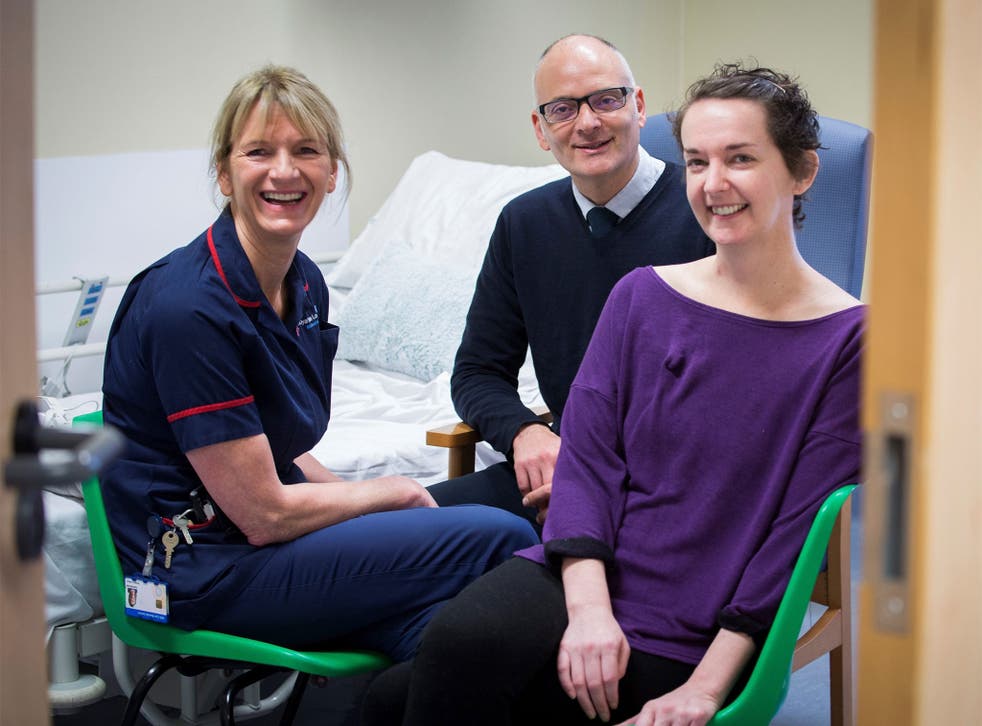 Pauline Cafferkey is ill again after complications from her infection by the Ebola virus more than a year ago.
The "Ebola nurse" has been hit by problems since she contracted the disease while treating people in Sierra Leone, late in 2014. She was re-admitted to hospital late last year and is being transferred for treatment once again.
Doctors were stunned when the disease re-emerged, months after it had appeared to have been beaten, after staying in Ms Cafferkey's nervous system.
The Royal Free Hospital, to which Ms Cafferkey is being transferred, said that it was to treat her after "a late complication from her previous infection by the Ebola virus".
Ms Cafferkey's was previously admitted for treatment for Meningitis, which was caused by her previous infection. She was treated in the Royal Free Hospital then, as well as when she first arrived back from Sierra Leone.
The hospital said that Ms Cafferkey was in a "stable" condition.
At the time of her re-admission last year, Dr Michael Jacobs, from the Royal Free, described the situation as "unprecedented" while the World Health Organisation (WHO) said Ms Cafferkey was the only known Ebola survivor to develop meningitis months later.
In pictures: Ebola virus

Show all 62
Dr Jacobs, infectious diseases consultant at the hospital, told a press conference in October: "This is the original Ebola virus she had many months ago which has been inside the brain, replicating at a very low level, and has now re-emerged to cause this clinical illness of meningitis.
"This is an unprecedented situation."
The WHO declared the Ebola outbreak over last year after the deaths of thousands of people but two new cases emerged in Sierra Leone in January.
The organisation called for a "critical period of heightened vigilance".
When Ms Cafferkey was released from hospital for the second time, she said: "I am forever thankful for the amazing care I have received at the Royal Free Hospital.
"For a second time, staff across many departments of the hospital have worked incredibly hard to help me recover and I will always be grateful to them and the NHS."
WHO declares Ebola outbreak over as Liberia gets all-clear
Dr Derek Gatherer, lecturer in biomedical and life sciences at Lancaster University, said he was "very sad to hear" that Ms Cafferkey has been admitted to hospital.
"It is now becoming clear that Ebola is a far more complex disease than we previously imagined," he said.
"The meningitis that Ms Cafferkey suffered from at the end of last year is one of the most serious complications of all, as it can be life-threatening. She was unlucky enough to be one of only a handful of patients in whom it has been seen."
Additional reporting by agencies
Join our new commenting forum
Join thought-provoking conversations, follow other Independent readers and see their replies