Anger over plans for plainclothes police officers to patrol bars and clubs to safeguard women from predatory men
Campaigners warn of undercover policing scandals and distrust of police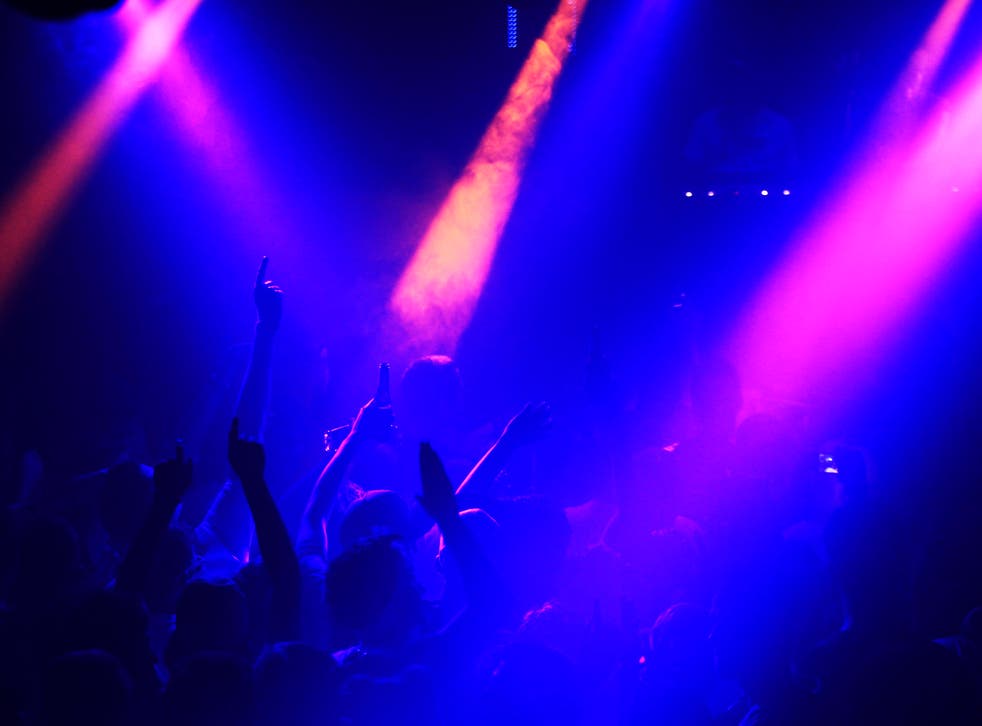 Plans for plainclothes police officers to patrol bars and nightclubs to safeguard women from predatory men have sparked anger.
Ministers announced the controversial plans in response to mounting criticism the government is not doing enough to tackle violence against women in the wake of the tragic disappearance and death of Sarah Everard.
Measures for plainclothes police officers to monitor hospitality venues once they reopen when lockdown measures are eased have been bitterly criticised and mocked on social media.
Nic Mainwood, of the Centre for Women's Justice, a legal charity that tackles violence against women, told The Independent: "This is quite frankly a bizarre idea particularly when women's faith in the police has been so damaged with recent events.
Read more
"Many women will now be quite rightly asking 'but who will protect me from the plainclothes officer?'. Undercover policing has recently been exposed as providing an opportunity for police officers to abuse their cover in forming inappropriate sexual contact with women. This initiative needs much more informed consideration.
"There are many specialist women's sector organisations, like us, who are desperately calling for action and support from the government but none of us appear to have been consulted.
"A woman is killed every three days in the UK. Rape prosecutions are at an all-time low. We want perpetrators charged and prosecuted. And, we want the police and state agencies such as the Crown Prosecution Service (CPS) to take responsibility for failing to do so."
The newly unveiled proposals come after senior politicians and campaigners condemned the Met Police over their aggressive response to a vigil to remember Ms Everard on Saturday night.
Dame Cressida Dick, the Met commissioner, has rebuffed calls to step down after officers were seen grabbing women standing on Clapham Common's bandstand before taking them away while others at the vigil screamed and cried out.
The force said it had to act to protect public health during the Covid crisis - with the official version of the vigil called off by organisers Reclaim These Streets after the Met said the gathering would break lockdown rules.
Anger at the policing of the event has spawned protests with arrests made after protesters marched through central London to mourn Ms Everard and call out violence against women.
Andrea Simon, director of End Violence Against Women and Girls, told The Independent: "It's a knee jerk reaction to women saying they have had enough of intolerable abuse and harassment they experience from men.
"We need to do more to rebuild that trust in police. How can we expect the presence of plainclothes officers to reassure women this will increase their safety when we know there have been so many issues with undercover policing scandals and wider distrust in the police, particularly among black and minoritised communities. This is addressing the symptoms and not the cure."
No 10 announced versions of a police operation named "Project Vigilant" would be rolled out around the country when bars and nightclubs are allowed to reopen when lockdown lifts.
A statement from said: "This is an internationally award winning-approach taken by Thames Valley Police where both uniformed and plainclothes officers identify predatory and suspicious offenders in the night-time economy.
"This can involve officers attending areas around clubs and bars undercover to better ensure women are safe in these locations, and increased patrols as people leave at closing time."
Last year The Independent reported on how lawyers warned police officers are abusing their partners with impunity due to a "locker room culture" which turns a blind eye to domestic abuse. Centre for Women's Justice (CWJ) previously found police officers harass and punish women who accuse officers of abuse.
Good Night Out, a campaign group calling for safer nightlife, said: "We've trained thousands of venue and bar staff to understand and respond to sexual harassment and not a single one has ever said 'You know what would really help us feel safer? Undercover police in our workplace."
While a spokesperson for Sisters Uncut, a feminist direct action group, told The Independent "any increase in police power" such as having undercover officers in bars or the controversial Police, Crime, Sentencing and Courts Bill being voted on in parliament on Tuesday "will lead to an increase in state violence; especially for those who are already additionally marginalised".
Last Autumn, the Undercover Policing Inquiry scrutinised the tactics the Metropolitan Police's Special Demonstration Squad (SDS) and the undercover part of the National Public Order Intelligence Unit have used since the late 1960s.
The inquiry looked into a slew of highly serious allegations of systematic abuses by undercover policing units as it examined how undercover officers spied on more than a thousand political groups. Phillippa Kaufmann QC was representing 20 women who were duped into sexual relationships by undercover officers between 1985 and 2015 - with some of these relationships having stretched on for years.
In 2015, the Met Police owned up to the fact women had been tricked into relationships that should have never taken place and forked out compensation to them.
Boris Johnson has said the government is committed to doing "everything we can" to make streets safe for women following Ms Evard's death - with the government announcing a slew of "immediate steps" to do so after the government's crime and justice task force held a meeting chaired by the PM on Monday.
On top of the plans to have police patrolling hospitality venues, the measures also involve doubling the Safer Streets fund – which delivers better lighting, CCTV among other provisions – to £45m.
Register for free to continue reading
Registration is a free and easy way to support our truly independent journalism
By registering, you will also enjoy limited access to Premium articles, exclusive newsletters, commenting, and virtual events with our leading journalists
Already have an account? sign in
Register for free to continue reading
Registration is a free and easy way to support our truly independent journalism
By registering, you will also enjoy limited access to Premium articles, exclusive newsletters, commenting, and virtual events with our leading journalists
Already have an account? sign in