Police officers chasing criminals riding mopeds could be protected from prosecution if they crash
Scooters routinely used for muggings, acid attacks and knife assaults amid nationwide rise in violent crime
Lizzie Dearden
Home Affairs Correspondent
Tuesday 22 May 2018 17:40 BST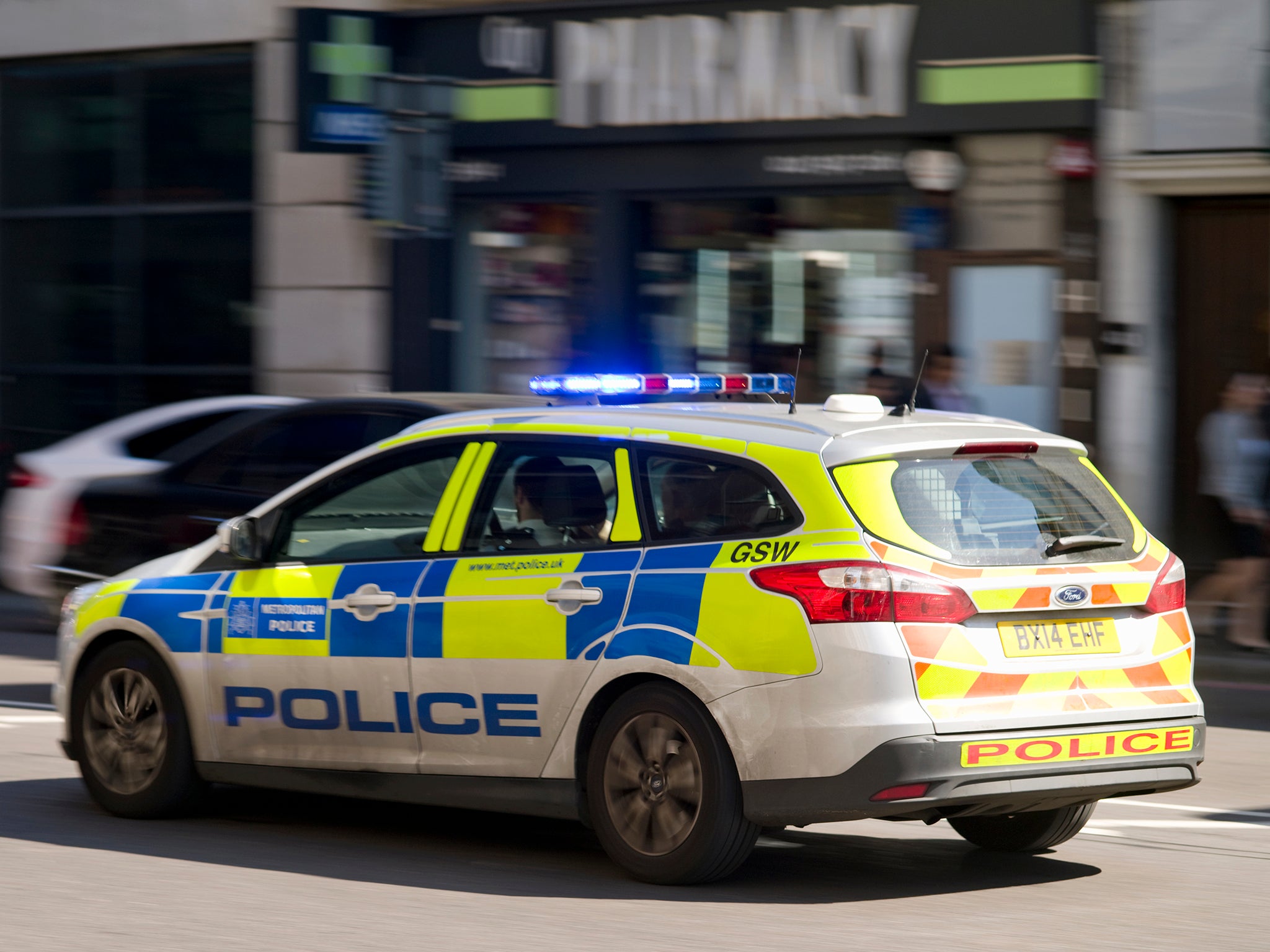 Police officers chasing criminals riding mopeds could be given new legal protections to prevent them being prosecuted.
Scooters have been used to launch muggings, acid attacks, smash and grab raids and assaults using knives and hammers during a nationwide rise in violent crime.
Amid pressure to catch culprits, police associations said officers feared being jailed or sacked if suspects were killed or injured in crashes, and there were reports of suspects taking helmets off in the belief they would not be pursued.
The Home Office has launched a consultation on changing the law, which currently applies the same legal test for careless and dangerous driving offences to police officers as the general public.
It is proposing new standards allowing regular officers to be allowed to break speed limits and hit suspect vehicles if the tactics are "appropriate and both necessary and proportionate".
The government said it wanted to "smash the myth that officers cannot pursue riders who are not wearing helmets", by making it clear in law that suspects are responsible for their own decision to drive dangerously.
The policing minister, Nick Hurd, said: "Police officers must have the confidence to pursue suspects where it is safe to do so, and criminals should be in no doubt that they will not get away with a crime by simply driving recklessly.
"Our proposed changes will make sure that skilled police drivers who follow their rigorous training are protected, while ensuring the minority of officers who do cross the line are robustly held to account."
London acid attacks: Teenager jailed for 10 and a half years over spate of assaults on moped riders
The move came after widespread concern that officers have to rely on Crown Prosecution Service (CPS) discretion to avoid prosecution and face lengthy Independent Office for Police Conduct (IOPC) investigations and suspension from duty, only to be cleared eventually.
There was fresh debate around the issue last year, after four officers charged over the death of 18-year-old Henry Hicks in 2014 were cleared by an inquest that determined professional standards had not been breached in the pursuit, which resulted in a fatal collision.
Tim Rogers, lead of pursuit driving for the Police Federation of England and Wales, welcomed the consultation. "It is unacceptable to have officers trained to drive in a way that exposes them to prosecution merely for doing the job the public expect of them," he said.
"I do however say this with caution as this has been an issue we have been campaigning on now for several years, and although it is a positive step that the government have finally agreed that a legislation change is required, they must now act quickly to prevent more officers suffering unnecessary and often mendacious prosecutions."
He added: "It is crucial we protect the people who protect us and give them the confidence to be able to do their jobs and keep the public safe."
Thief on moped snatches mobile phone on Liverpool Street in London
The consultation is also asking for views on whether changes should apply for regular driving to respond to incidents, as well as pursuits.
A review of the legislation, guidance and practice on the issue was announced last year by Amber Rudd, while ongoing reform of the IOPC aims to speed up decisions on misconduct investigations.
Victims of moped attacks have called on authorities to prevent criminals using them with "impunity" following a spike in scooter-enabled crime.
Identifying moped criminals has been made difficult by the wearing of helmets, masks and gloves, while some have chosen not to use head protection in the belief it will prevent police chasing them.
Many of the attacks in London have targeted delivery drivers with the aim of stealing their mopeds, including a spate of acid attacks.
Jabed Hussain, the first of five victims attacked in just 90 minutes by moped riders last year, told The Independent that many stolen scooters or number plates are later used to commit crimes or rack up speeding tickets traced back to the original victims, adding: "You've the victim but they think you're a criminal."
Police release video of moped attack using 'liquid' in Knightsbridge
The Metropolitan Police recorded 16,158 thefts by criminals on mopeds in the 12 months to June, more than three times the number in the previous year, although the number has since dipped.
The Office for National Statistics (ONS) confirmed the trend, saying mopeds typically lack immobilisers and have "have little to no security", causing a rise in vehicle theft.
In the year to June, there were 14,943 thefts of "powered two-wheel vehicles" in London, making up half of all vehicles stolen in the capital.
Moped crime is part of a wider rise in violent offences across England and Wales, although robbery has been disproportionally concentrated in London and other large cities.