Six in 10 women hit by two-child benefit restrictions say policy forced them into ending pregnancy during Covid crisis
'My husband has lost his job so we are on a very tight budget and when we looked at our finances we realised we couldn't afford to have another baby,' says woman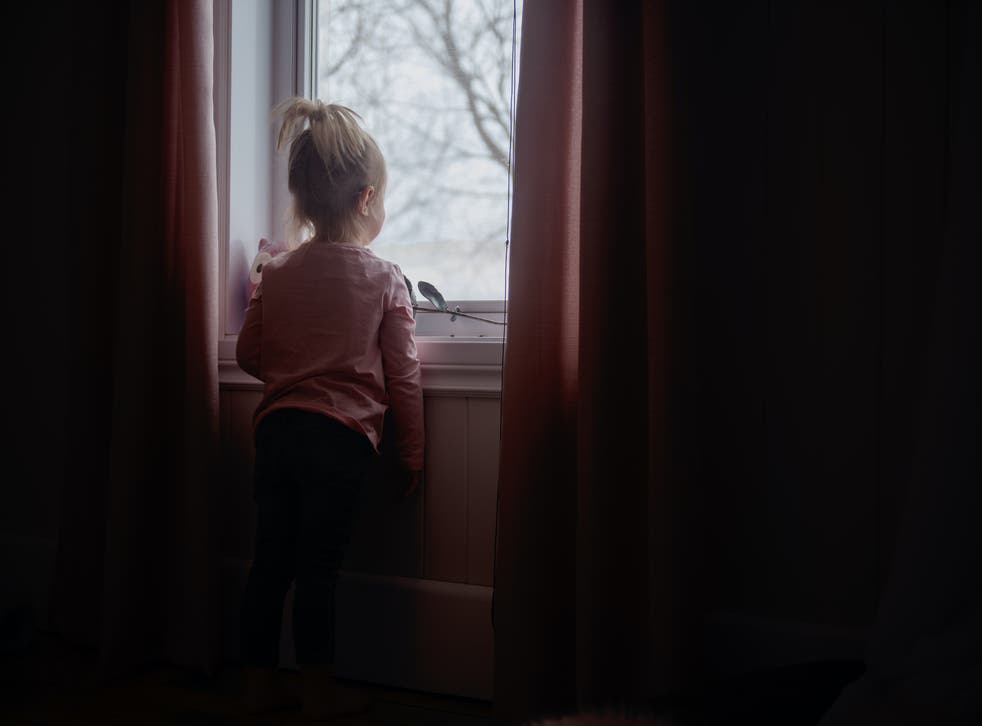 Leer en Español
Around six in 10 women affected by the two-child benefit restrictions said the highly contentious policy forced them to end their pregnancy during the coronavirus crisis.
A troubling report by British Pregnancy Advisory Service (BPAS), the UK's largest abortion provider, found most women who ended a pregnancy in the pandemic said financial worries formed part of their decision.
The government's two-child limit, which was first rolled out in April 2017, curbs the amount of financial support low-income families with three or more children can receive.
Women detailed in the report said they felt deep regret and sadness about having to abort a wanted pregnancy over the controversial policy, which campaigners have routinely warned traps families in poverty.
Studies have found women have been hardest hit by the financial chaos unleashed by the Covid crisis due to being over-represented in sectors such as hospitality, retail, leisure, tourism and the arts. A study by the University of Exeter found women were almost twice as likely as men to have lost their job during the first wave of the virus.
Many women told BPAS their family finances had taken a big hit in the wake of the pandemic – with one saying she had "never imagined" she would end her pregnancy but forced to do so.
Another said: "[The two-child limit] was a big factor for me. My husband has lost his job so we are on a very tight budget and when we looked at our finances we realised we couldn't afford to have another baby."
One more added: "I am so anxious about the future of my job and my husband's job. We can afford a third child now, but I don't know if we would still be in this position in nine months' time."
While another woman said: "If there was no two-child limit I would have kept the baby, but I couldn't afford to feed and clothe it … I've really struggled to come to terms with [my decision]."
The amount of women with two or more children having abortions has risen by 16 per cent since the two-child limit policy was introduced.
BPAS, which surveyed 240 women who ended a pregnancy during the pandemic and who already had two or more children, voiced fears the two-child limit is founded on the erroneous view that unplanned pregnancies can be avoided by using contraception.
The service provider notes no form of contraception is fullproof, saying the majority of women who access their abortion services were using contraception when they became pregnant.
Some 243,000 families had been impacted by the two-child limit by April 2020, according to government data. The pandemic means a further 60,000 families are likely to have been affected by the policy.
Katherine O'Brien, of BPAS, said: "The combination of the Covid-19 pandemic together with the two-child limit is a significant factor in many women's decision to end a pregnancy. Given the scale of predicted job losses and long-term economic forecasts, we anticipate that the numbers of women in this incredibly difficult position will only increase.
"The two-child limit policy assumes that couples are able to use contraception to neatly plan pregnancies, and that they are also able to plan their financial circumstances for the 18 years following the birth of their child.
"Even prior to the pandemic, this was far from the case. However, the Covid-19 crisis means that more families will face unforeseeable and sudden financial hardship. It is harder for parents to plan their financial future, and it is also harder to access contraception to prevent pregnancy.
"When the policy was introduced in 2017, no-one could have predicted the impact it would be having on families in 2020. As ministers repeatedly state, these are truly unprecedented times that require unprecedented measures."
Ms O'Brien called for the government to abolish the two-child limit as a "matter of urgency", warning that women will continue "feeling forced into a corner between financial hardship" or ending a pregnancy they wanted to keep.
A recent TUC study found one in six mothers who work – predominantly in low-paid roles – said they have been forced to curb their working hours. Researchers also found 43 per cent of women said they have been forced to combine working from home with childcare; only 29 per cent of their male partners said the same.
Dr Mary-Ann Stephenson, director of the Women's Budget Group, said: "Reproductive choice should mean the ability to choose to have a child as well as not to have one. The two-child limit is pushing many families into poverty and now we can see that it is leaving some women feeling that they have no choice except abortion because they cannot afford another child.
"The social security system should be there to help us when times are hard. This pandemic has shown how quickly any of us can face an unexpected job loss or fall in family income. We call on the government to end the two-child limit."
A spokesperson for the Department for Work and Pensions said: "We know this is an uncertain time for families which is why we have taken unprecedented steps to support incomes and help with living costs.
"The support available through the welfare safety net reflects the fact that the majority of households in Britain (85 per cent) have two or fewer children."
Register for free to continue reading
Registration is a free and easy way to support our truly independent journalism
By registering, you will also enjoy limited access to Premium articles, exclusive newsletters, commenting, and virtual events with our leading journalists
Already have an account? sign in
Register for free to continue reading
Registration is a free and easy way to support our truly independent journalism
By registering, you will also enjoy limited access to Premium articles, exclusive newsletters, commenting, and virtual events with our leading journalists
Already have an account? sign in
Join our new commenting forum
Join thought-provoking conversations, follow other Independent readers and see their replies