Prison officers 'need tasers and stab vests' to cope with rising violence in jails
'It's absolutely horrendous: our members are getting assaulted at a rate of 19 per day,' warns head of Prison Officers Association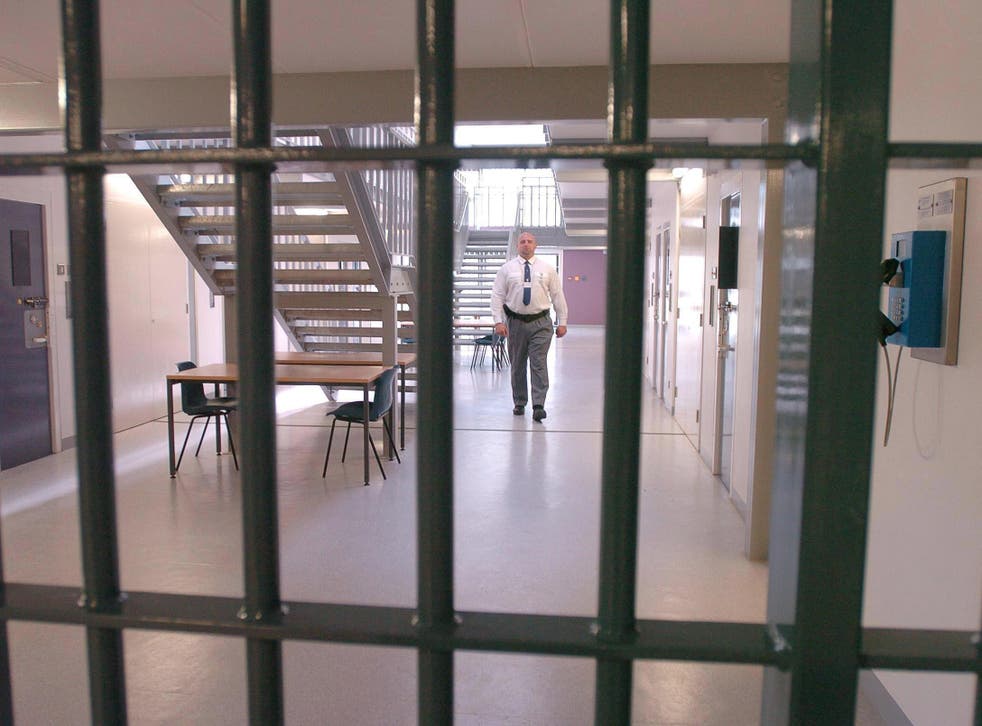 Prison officers in the UK need tasers and stab vests in order to cope with a "horrendous" level of violence in British jails, the acting head of the Prison Officers Association (POA) has said.
Mark Fairhurst urged that better resources were needed to deal with acts of violence by inmates, warning that officers aren't sufficiently equipped to deal with a rise in violence and assaults against staff, with an average of 19 being assaulted per day.
His calls come less than a year after riots broke out at HMP Birmingham, which saw up to 600 inmates run riot across four wings after keys were reportedly taken from a member of staff at the jail.
Speaking to Sky News, Mr Fairhurst said: "It's absolutely horrendous at the moment. Our members are getting assaulted at a rate of 19 per day. I'd like to see our members routinely issued with stab-proof vests, Tasers, PAVA (irritant) spray and rigid cuffs.
"We've only got an extendable baton, that's not enough. The violence is on the rise, the assaults against our members are on the rise and we need the resources to be able to quell the violence and do our job."
He added: "When you attend riots it's just like a war zone. You get there, you don't know what's going on, you just formulate a plan and you roll with it. You face extreme violence.
"You put your life on the line. It's very frightening, you don't know what's going to happen."
It comes amid a string of reports by the Chief Inspectorate of Prisons over the past year revealing an alarming rise in violent incidents, both inmates assaulting officers and prisoner on prisoner violence.
Last month, an inspection of Medway Secure Training Centre, which was previously run by G4S but was taken over by the National Offender Management Service (NOMS) last July, was deemed "unsafe", with the total number of incidents of violence and use of force increasing from an average of 20 a month to 40 in February 2017.
A report of Feltham Young Offenders Institution meanwhile revealed there had been a "significant increase" in serious violence, with key areas of safety "sinking to the lowest level" and conditions having become "quite simply, not safe for either staff or boys".
An inspection of HMP Birmingham also sparked concern, warning that violence was on the rise at the riot-hit jail because of a high volume of illegal drugs inside.
But despite the reports, the Government's commitment to prison reform was omitted from the Queen's Speech, prompting the Chief Inspector of Prisons Peter Clark to, in a highly unusual intervention, condemn the decision.
The number of times Tornado officers have been called to deal with incidents in jails in England and Wales has risen dramatically since 2011, according to figures obtained by Sky News.
In 2011 they were called to three incidents and in 2012 just two, but in 2014 the number of incidents rose to 16, with 15 calls in 2015 and 16 calls in 2016.
Mr Fairhurst's comments were welcomed by prisoner officers. David Tennick, a prison officers and OA branch secretary, wrote on Twitter: "We are Prison Officers not guards or warders. I would welcome any new measures brought in to protect staff."
UK news in pictures

Show all 50
Responding to the remarks, Ministry of Justice spokesperson said: "We are committed to making prisons places of safety and reform.
It is vital we do everything we can to tackle those issues that undermine security in our prisons and ensure they are safe environments for both staff and prisoners.
"We have implemented a range of measures to increase safety across the estate, including the provision of body-worn cameras, the installation of CCTV, and extra training for officers to manage incidents.
"We do not tolerate violence against our hardworking staff. Where incidents occur we will always work closely with the police to push for the strongest possible punishment."
Join our new commenting forum
Join thought-provoking conversations, follow other Independent readers and see their replies