Government's probation policy 'driving up prison population and trapping offenders in cycle of crime'
Reforms brought in by Chris Grayling cause people to be sent back to prison for missing appointments, inspectorate finds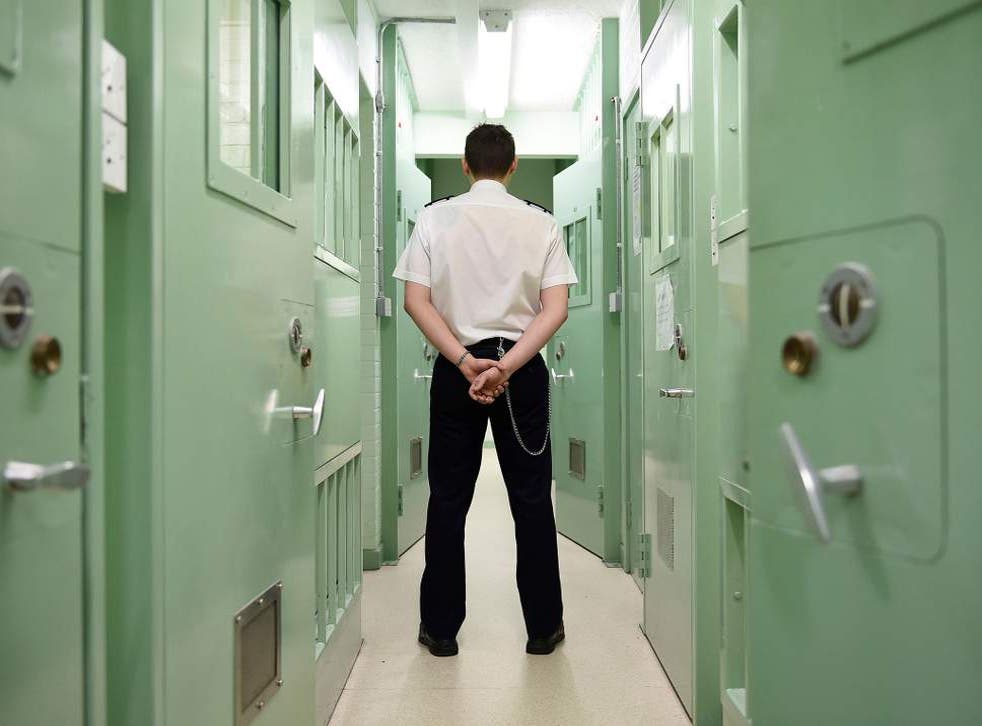 The government's flagship probation policy is driving up the prison population and trapping people in an endless cycle of low-level offending, a report has suggested.
As justice secretary, Chris Grayling said radical changes introduced in 2014 would "bring down stubbornly high reoffending rates".
Five years on, HM Inspectorate of Probation found there had been "no tangible reduction in reoffending" as freed prisoners commit further crimes costing the economy up to £10bn a year.
The government is renationalising the supervision of offenders after private companies failed to properly monitor them.
But the probation watchdog said the long called-for change would not be a "silver bullet" to stop prisoners committing more crime on release.
Grayling's biggest failings

Show all 8
It found that almost two-thirds of people freed from prison sentences of under one year reoffend, and the problem is being worsened by homelessness and difficulties accessing benefits.
A report warned that the introduction of a year's post-release supervision for all offenders, even those jailed for just weeks, was driving an "expensive merry-go-round" in and out of jail.
Dame Glenys Stacey, the chief inspector of probation, said the changes had increased the prison population amid a crisis with record levels of violence, self-harm and rife drug abuse.
"A good number of people are being recalled to prison because they miss appointments – we saw one individual recalled after three days," she told The Independent.
"Prisons are spending time and public resource receiving people and releasing them a short time later."
The government said it would keep one key aspect of Mr Grayling's Transforming Rehabilitation policy, which extended post-release supervision to around 40,000 extra offenders a year.
Officials hailed the change a "success" when announcing reforms last week, but Dame Glenys said the "one size fits all approach" was causing more people to be needlessly jailed for violating conditions.
She called for a "more tailored approach" that takes into account people's circumstances, addictions, family circumstances and mental health needs.
"There needs to be a more holistic and system-wide approach for people with chaotic lifestyles and complex needs," Dame Glenys said.
Michael Portillo calls Chris Grayling 'most incompetent minister of all-time'
"The standard supervision for some of these people is just not enough."
Analysis by the Prison Reform Trust found that since the reforms were introduced, the rate of people being recalled to prison had risen by 29 per cent for men and 166 per cent for women.
Head of policy Mark Day said: "While the reforms appear to have had no discernible impact on reoffending, recall rates have rocketed, disrupting lives and placing unnecessary pressure on an already overcrowded and overstretched prison system.
"The justice secretary has signalled his willingness to follow the evidence by bringing offender management back into the public sector. He should now follow the advice of his chief inspector by ending the unfair and disproportionate mandatory supervision of short-sentenced prisoners."
The Howard League for Penal Reform said the changes had "not made the public any safer".
Chief executive Frances Crook added: "It has trapped tens of thousands of people in the criminal justice system for even longer than necessary. This has blighted lives and put an intolerable strain on prisons, and it should be abandoned immediately."
Almost one in three people being released from prison are homeless, and 83 per cent of homeless ex-offenders monitored by inspectors committed more crime. Officials believe some are being jailed for stealing food.
The inspectorate said that universal credit can only be claimed after people are released from prison, and with great difficulty if they do not have a permanent address, documentation and internet access.
"The lack of accommodation and money make the first days following release particularly difficult," Dame Glenys added. "Those leaving custody after a short sentence are very likely to need early help and are likely to return to prison promptly without it."
She called for the government to mount a strategy to tackle the lack of accommodation, barriers to claiming universal credit, and better access to mental health and substance misuse services, adding: "Those things can be looked at regardless of what the government does with the future model of probation."
The Ministry of Justice has announced a consultation on changes that will see offender supervision handed to the public National Probation Service in spring 2021.
Under the new model, 11 probation regions across England and Wales will commission private companies to provide unpaid work, substance misuse programmes, training courses, community service and housing support.
David Gauke has called for prison sentences of under six months to be scrapped in favour of community punishments, but Dame Glenys said the measure would be pointless if supervision and rehabilitation is not improved.
Inspectors found prisoners were being poorly prepared for release in some areas, and the National Probation Service was failing to provide court reports on offenders' health and circumstances.
"It is plainly unacceptable for magistrates and judges to sentence a person to custody without the benefit of essential information and advice on why they offended, their current circumstances and any alternative sentence options," Dame Glenys said.
"A system-wide approach as well as much more purposeful probation supervision is needed. Without it, individuals are locked in an expensive merry-go-round of criminal justice processes and the public are left at undue risk."
Mr Gauke said: "I am determined to have a more effective probation system that commands the confidence of the courts, rehabilitates offenders and ultimately better protects the public.
"That is why just last week we set out our future vision for probation – bringing all offender management under the National Probation Service and harnessing the skills of voluntary and private providers to boost rehabilitation.
"I want to move away from often ineffective short prison sentences and towards robust community alternatives which turn offenders away from crime and ultimately reduce reoffending. We will now carefully consider the recommendations in this report as we develop our future plans."
Register for free to continue reading
Registration is a free and easy way to support our truly independent journalism
By registering, you will also enjoy limited access to Premium articles, exclusive newsletters, commenting, and virtual events with our leading journalists
Already have an account? sign in
Register for free to continue reading
Registration is a free and easy way to support our truly independent journalism
By registering, you will also enjoy limited access to Premium articles, exclusive newsletters, commenting, and virtual events with our leading journalists
Already have an account? sign in
Join our new commenting forum
Join thought-provoking conversations, follow other Independent readers and see their replies