Short prison sentences of six months or less should be abolished, justice secretary says
Prison 'not working' for some low-risk criminals who go on to reoffend, David Gauke says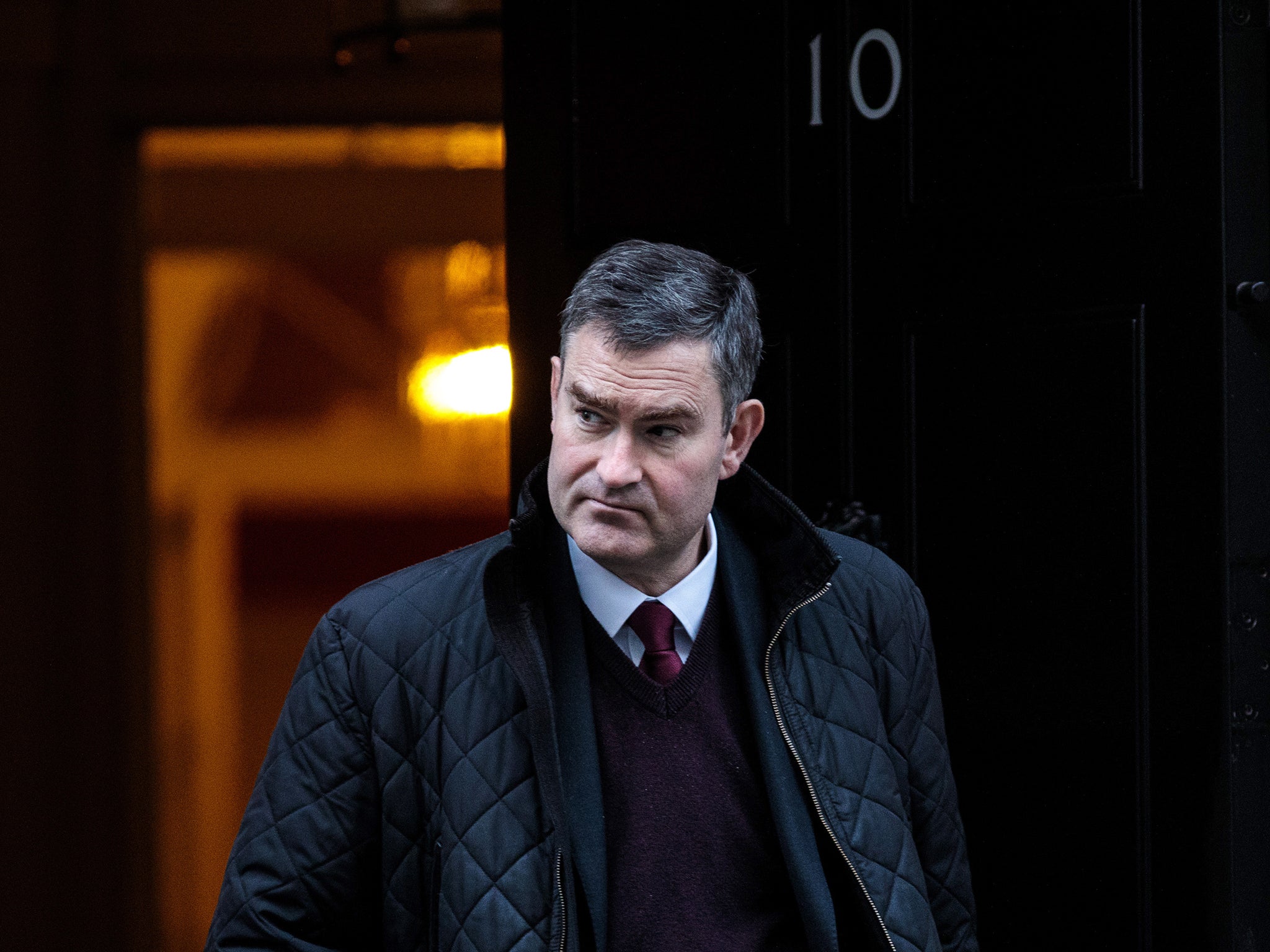 Prison sentences of six months or less should be abolished because they are "ineffective" in preventing crime, the justice secretary has said.
David Gauke said the average terms handed out by courts in England and Wales had been rising for all crimes, and the prison population has doubled since the early 1990s to 83,000.
"I do not want to reverse the tougher sentencing approach for serious offences, but equally we should be extremely cautious about continuing to increase sentences as a routine response to concerns over crime," he said.
"That's why there is a very strong case to abolish sentences of six months or less altogether, with some closely defined exceptions, and put in their place a robust community order regime."
Mr Gauke said he wanted to restore the confidence of courts in community orders and make them more robust, so they could be used instead of short sentences.
UK prison conditions: in pictures
Show all 8
"We are having discussions across government, and the first step is to encourage courts to move away from short sentences," he added. "If it it necessary to legislate, which it may very well be, that is something I'd want to explore."
His intervention comes amid a prisons crisis seeing violence and self-harm at record highs, as inspectors warn of dire conditions and failures to rehabilitate inmates.
The government has increased jail sentences for many offences in recent years, introducing mandatory imprisonment for people caught carrying a knife twice, and introducing several new terror offences with 15-year sentences last week.
Speaking to delegates at an event in central London hosted by the think tank called Reform, Mr Gauke said the UK had one of the highest rates of imprisonment in western Europe.
But he said reoffending rates were "stubbornly high" and called for a "national debate about what justice, including punishment, should look like for our modern times".
In the past five years, more than 250,000 prison sentences of six months or less and 300,000 of a year or less have been handed out.
Ministry of Justice figures show that almost two-thirds of those offenders commit another crime within a year of release, and 27 per cent of reoffending is committed by people who served short sentences.
"For the offenders completing these short sentences whose lives are destabilised, and for society which incurs a heavy financial and social cost, prison simply isn't working," Mr Gauke said.
Prisons minister Rory Stewart admits government shouldn't have cut officer numbers
Shoplifting is the most common offence given a short sentence, he said, and offenders include a high proportion of women and people suffering drug and alcohol problems who lose benefits and support as a result of being jailed.
"Community sentences like this won't be short options, they will be smart ones," he added, detailing potential financial sanctions, curfews, travel bans and alcohol abstinence orders.
"It is not a choice between hard and soft justice, it is a choice between effective and ineffective justice."
Following the announcement of a GPS tagging pilot, Mr Gauke said new technology could offer more effective ways of restricting and punishing offenders in the community, while allowing them to be properly rehabilitated.
But the government's part privatisation of the probation service has created a two-tier system where "community rehabilitation companies" have been underperforming and needed government bailouts to stay afloat.
Mr Gauke said he would be looking at how to improve probation in more detail later this year.
Peter Dawson, director of the Prison Reform Trust, praised Mr Gauke's call for an "informed debate about how to punish serious crime in ways that are both effective and humane".
"It deserves a non-partisan response, so that we can ultimately achieve a penal system of which the country can feel proud rather than ashamed," he added.
Critics have raised questions about how violations of community sentences, which frequently lead to imprisonment, would be detected and enforced after the loss of 20,000 police officers since 2010.
Questioned on whether Isis "bride" Shamima Begum could be legally stripped of British citizenship or handed an exclusion order, Mr Gauke said he would not comment on her case.
"The priority of the government has got to be to protect society as a whole," he added. "Obviously we are confined by the law and the law in this area is somwehat complex."
Join our commenting forum
Join thought-provoking conversations, follow other Independent readers and see their replies