Racial stereotyping may be 'significant contributory factor' in deaths in police custody, official report finds
'Unless investigatory bodies operate transparently and consider the possibility that discrimination took place, families and communities will continue to feel that the system is stacked against them'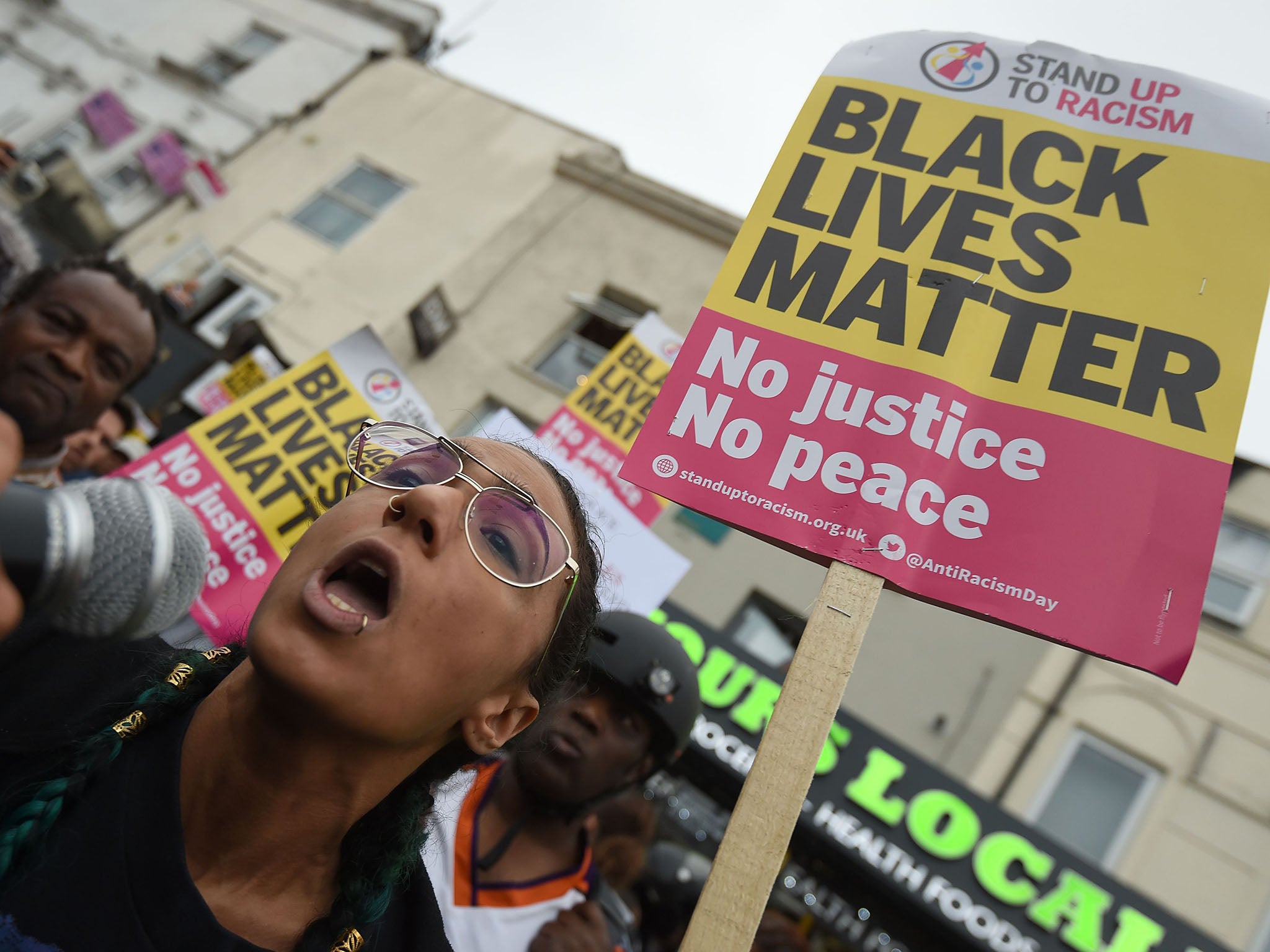 Racial stereotyping may be a "significant contributory factor" in deaths that occur in custody across England and Wales, yet authorities are failing to investigate whether discrimination has taken place, a major report has found.
The Government-commissioned review, which has been published today after a 15-month delay, also raises concerns that the Independent Police Complaints Commissions (IPCC) fails to act independently of the police when investigating deaths in custody.
Since the review was commissioned by the then Home Secretary Theresa May in July 2015, there have been a number of deaths following police contact – such as those of Rashan Charles and Edson Da Costa, both young black men – reigniting widespread public concern.
Since January, there have also been at least eight deaths involving restraint or taser and other uses of force; and five deaths of people who "became unwell" or were found unresponsive while in custody.
Dame Elish Angiolini QC, who authored the review, said the disproportionately high number of deaths of black men in restraint-related deaths, often in contentious circumstances, was a "serious issue" because it connects so vividly with the perception many in BAME communities have of the police service.
"Where there is evidence of racist or discriminatory treatment or other criminality or misconduct, police officers must be held to account through the legal system," the report states.
"Racial stereotyping may or may not be a significant contributory factor in some deaths in custody. However, unless investigatory bodies operate transparently and are seen to give all due consideration to the possibility that stereotyping may have occurred or that discrimination took place in any given case, families and communities will continue to feel that the system is stacked against them."
The report also recommends that to ensure it can achieve independence from the influence and culture of those it investigates, ex-police officers should be phased out as lead investigators within the IPCC.
It highlights concerns over the fact that police officers have the opportunity to confer with each other during a formal meeting that occurs before the IPCC becomes involved, stating that this can "seriously undermine" public confidence in the subsequent evidence of police officers.
"The longer those officers who are critical witnesses to the event remain together following the death, the greater the anxiety and suspicions by families and others that the evidence of individual officers has been inadvertently or deliberately fine-tuned to accord with the evidence of their colleagues," it states.
The review also found that recognition must be given to the wider dangers posed by restraining someone in a heightened physical and mental state, where the individual's system can become rapidly and fatally overwhelmed.
It states that the use of force and restraint against anyone in mental health crisis or suffering from some form of drug or substance induced psychosis poses a life-threatening risk.
Labour MP Dianne Abbott, who recently expressed concern about the investigation into Mr Charles's death, accused the Government of continuing to ply communities with "broken promises and delay tactics," urging that "enough is enough."
"I welcome the recommendations of the review but cannot understand why we have waited two and a half years for its publication. More families have lost loved ones while this Tory government continues to ply communities with warm words, broken promises and delay tactics," she told The Independent.
"These findings will come as no surprise to BAME communities and campaigners like those in the United Friends & Families Campaign. The Government must not drag their feet to bring about urgently needed reforms. Enough is enough."
In light of the findings, the Equality and Human Rights Commission (EHCR) said the Government was "failing those in need of protection", adding that there is a "long way to go" before people in police custody are adequately protected and full confidence is gained in the public system.
Rebecca Hilsenrath, chief executive of the EHCR, said: "The police have a duty to protect the lives of people in detention, the public deserves full confidence in our justice system, and the state must investigate any death for which it might be responsible.
"Sadly the long-awaited Angiolini Review, which reiterates the findings in our own report on non-natural deaths in detention, proves we've got a long way to go before we achieve any of these.
"The Government must use today's findings to improve the ability of public authorities to serve the needs of people with mental health conditions, to eradicate unavoidable deaths in detention, and to ensure that the families of the deceased are able to access justice effectively. Without this, we are failing those in need of protection."
The Government has responded to the findings saying it commits to review existing guidance so that the starting presumption is that legal aid should be awarded for representation of the bereaved at an inquest following a suspicious death or suicide in police custody or in prison.
It also makes clear that from December, police cells will not be used as places of safety for those under the age of 18 detained under the Mental Health Act and that transparency and accountability in the use of force by police has been improved through better data collection.
Home Secretary Amber Rudd said: "This simply isn't right, and is why the Government is taking steps to ensure that families bereaved in this way in future get the support and answers they need".
"The Government is committed to tackling this issue and that when tragically deaths in police custody do occur, we are clear that they must be investigated thoroughly and action taken to support families better in future".
Lord Chancellor and Secretary of State for Justice, David Lidington said: "We recognise that the route to legal aid in inquests relating to deaths in police custody and prison can be complex and intrusive for families.
"That is why I am taking immediate steps to make it the starting presumption that legal aid should be awarded in such cases. I want to prevent the distress for families of having to fill out complex forms on means-testing, and to make sure the bereaved are fully aware of their rights."
In response to the accusations, a spokesperson for the IPCC said: "We welcome this independent review, which examines not only these investigations but the wider issues that lie behind them.
"In the event of a death in particular, it is very important for families that they know and understand what has happened to their loved one and why. The impact of a death on relatives, friends, communities and the police officers or staff involved is profound.
"We are extremely mindful that any subsequent investigation by the IPCC impacts on these groups further, and must be carried out in a way that is not only independent, thorough and effective but also conscious of the impact on all those affected."
Join our commenting forum
Join thought-provoking conversations, follow other Independent readers and see their replies