RAF jets scrambled to intercept two Russian bombers 'heading for UK airspace'
The British planes were escorting the aircraft away from a UK 'area of interest'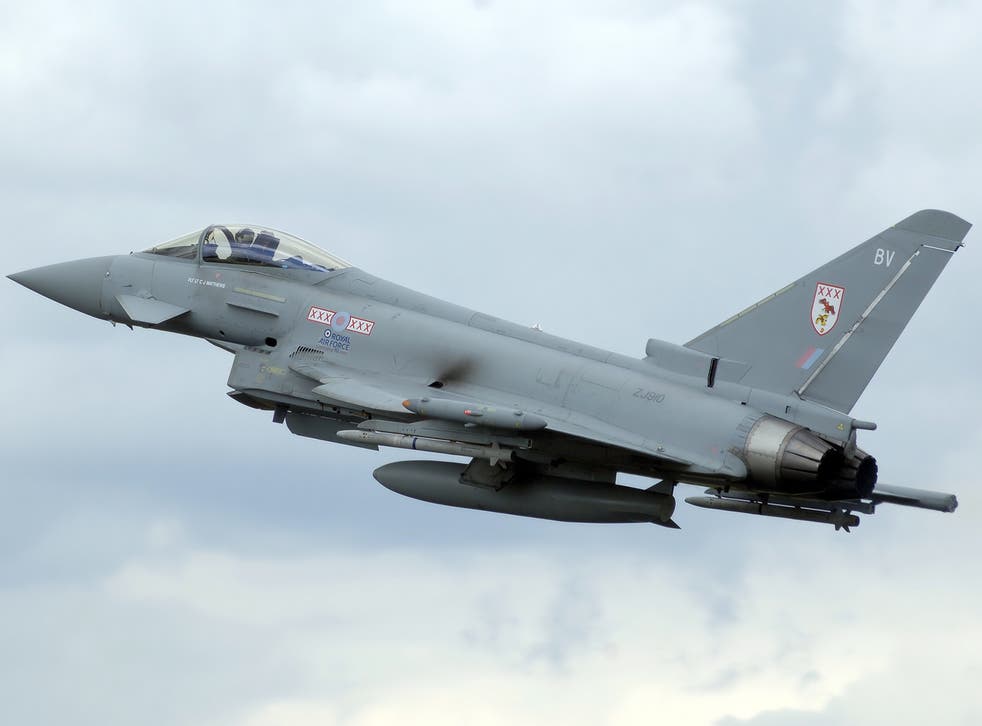 RAF Typhoons have been scrambled to intercept two Russian bombers said to be in a "UK area of interest".
The fighter jets were launched from RAF Coningsby in Lincolnshire this afternoon, the Ministry of Defence (MoD) said.
A RAF spokesperson said: "We can confirm that quick reaction alert Typhoon aircraft from RAF Coningsby have intercepted two Russian Blackjack bombers and escorted them while they were in the UK area of interest. At no point did the Russian aircraft enter UK territorial airspace."
There have been several similar incidents in the UK and other European countries over the past year, as Nato has bolstered its presence near the Russian border.
British RAF jets intercept Russian bombers near UK airspace
In September, two Russian "Blackjack" jets were intercepted over the North Sea. They were flying in international airspace that the MoD again described as an "area of interest".
In May last year, two Russian Bear bombers were tracked flying near UK airspace near the north of Scotland.
They were escorted away from the area by Typhoons but were not regarded as a threat.
Vladimir Putin was accused of Cold War-style "brinkmanship" over a series of similar incidents with Nato aircraft across Europe, with more than 100 Russian planes intercepted in 2014 alone.
Most encouters have ended peacefully but Turkey shot down a Russian jet it claimed passed into its airspace while carrying out operations in Syria in November.
Tensions between Russia and the Western world

Show all 8
The Russian Prime Minister accused the West of starting a "new Cold War" itself as the military alliance presence in eastern Europe and bitter arguments continue about Syria and Ukraine.
Jens Stoltenberg, the Nato Secretary General, added to the pressure today by telling senior diplomats, politicians and defence officials a "more assertive" Russia was "destabilising the European security order".
"Nato does not seek confrontation - we do not want a new Cold War," he said. "At the same time our response has to be firm."
But Dmitry Medvedev responded strongly, blaming Nato itself for worsening tensions with a new missile system based in Romania and increased presence along the Russian border.
Tensions between Russia and the US and Europe have been rising over the Kremlin's support for Bashar al-Assad in Syria, as well as continuing sanctions in Ukraine and a British judge's findings that the Kremlin ordered the assassination of a former Russian agent in London.
Join our new commenting forum
Join thought-provoking conversations, follow other Independent readers and see their replies