What is the Renters' Reform Bill and what are no-fault evictions?
New legislation promises 'once-in-a-generation overhaul of housing laws' but both landlords and tenants have expressed scepticism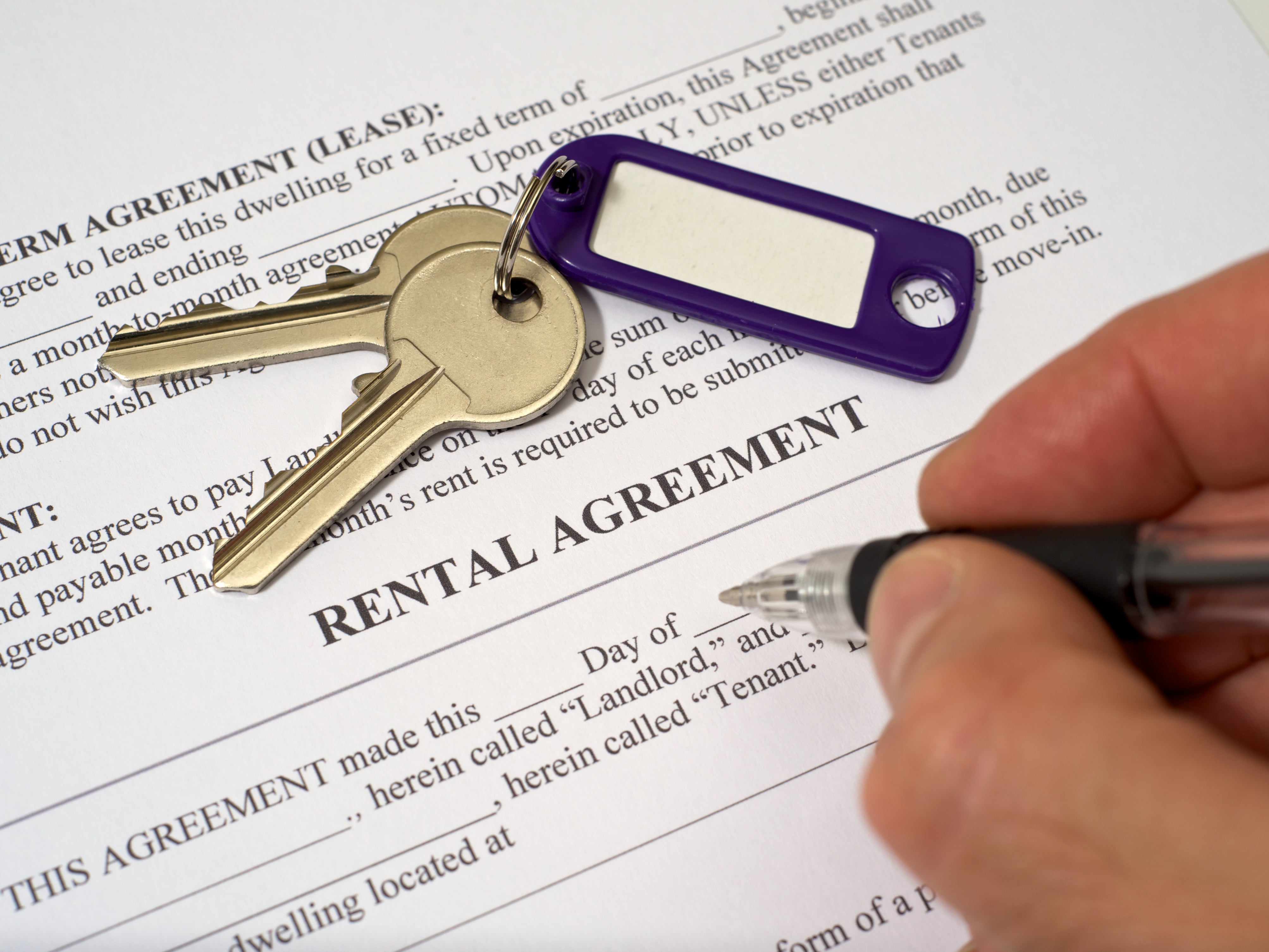 The long-awaited ban on Section 21 "no-fault" evictions will not be brought in until a new court process and stronger possession grounds for landlords are in place, the government has confirmed.
Giving his first King's Speech as monarch, King Charles said: "Renters will benefit from stronger security of tenure and better value, while landlords will benefit from reforms to provide certainty that they can regain their properties when needed."
Charities and campaigning organisations within the private rental sector have been calling for the abolition of Section 21 evictions, saying renters have already had to wait far too long for reform.
The long-delayed bill introduced to Parliament in May promises to oversee a "once-in-a-generation overhaul of housing laws", according to the Department for Levelling Up, Housing and Communities, which pledges "safer, fairer and higher quality homes" for 11 million British renters.
The government says the Renters' (Reform) Bill is designed to ensure the "systems works for landlords and tenants".
To support tenants, the bill abolishes Section 21 "no-fault" evictions, which will empower renters to stand up to landlords with concerns about the property they are occupying without fear of it being used as a pretext to kick them out.
According to the homelessness charity Shelter, last year saw a 50 per cent rise in the number of households threatened with homelessness in England as a result of Section 21 evictions, hitting 24,060.
The government says the bill will also ensure the Decent Homes Standard is applied to the private rented sector for the first time to tackle what it calls the "blight of poor-quality homes in local communities", make it illegal to refuse to rent to benefits-recipients and strengthen council powers to punish criminal landlords.
It will also give renters the legal right to request the chance to house a pet on the property, meaning the owner must consider the prospect and will not be able to unreasonably refuse it so long as the tenant has pet insurance in place to cover the cost of any damage done to the premises.
However, it does not include any measures to tackle unaffordable rents, such as rent freezes.
To support property owners, the bill will make it easier for landlords to recover properties in certain circumstances, for instance if they wish to sell, move in a family member in place of the tenant or evict tenants who "wilfully" fail to pay their rent.
They will have greater powers to evict anti-social tenants and be able to reduce notice periods to remove occupiers more quickly who breach their tenancy agreements or cause damage.
Reforms will also be made to the courts process to streamline legal disputes, digitising more of the process to cut bureaucratic delays and appointing a new ombudsman to provide "quicker and cheaper" resolutions to disputes.
Finally, a new digital portal will be made available to ensure both tenants and landlords understand their obligations to one another, in the hope of heading off disputes in advance.
"Too many renters are living in damp, unsafe, cold homes, powerless to put things right, and with the threat of sudden eviction hanging over them," housing secretary Michael Gove said on Wednesday.
"Our new laws introduced to Parliament will support the vast majority of responsible landlords who provide quality homes to their tenants, while delivering our manifesto commitment to abolish Section 21 'no-fault' evictions."
Martin Lewis, the popular consumer advice pundit, commented: "We have long needed a statutory single private rental ombudsman – so I'm pleased to see it in the legislative plans. After all, disputes are often between two individuals – landlord and tenant – rather than between companies, so it can be very personal and difficult to sort."
Dan Wilson Craw, acting director of Generation Rent, called the Renters' (Reform) Bill "a huge opportunity to improve the lives of the 11 million people who now rent from private landlords in England".
He continued: "Arbitrary Section 21 evictions make it impossible for tenants to put down roots and report problems about their home with confidence. Abolishing them will take away much of the stress of renting and improve communication and trust between tenants and landlords."
Not everyone is so positive about the proposals, however.
Landlord Lisa Garfoot told Sky News that she been forced to use Section 21 to evict a problem tenant who had failed to pay rent, allowed the property to go mouldy and had had 23 keys cut without authorisation to allow other people to use the premises and that she was ultimately forced to sell up rather than continue renting, knowing the reform bill was imminent.
Also unconvinced was Matthew Lesh, director of public policy and communications at the Institute of Economic Affairs, who said that "making it harder to evict residents is only likely to make it harder to rent".
He told Property Industry Eye: "Landlords will inevitably be more selective about who they offer properties to and charge higher rents when they cannot quickly evict bad tenants. That is likely to disproportionately hurt those who are poorer, younger and from minority communities.
"Anti-landlord measures, including tax changes, and higher interest rates, are already contributing to many withdrawing properties from the market. New eviction rules and burdensome regulatory standards will only worsen the rental property shortage and record-high rents," he said, his warning seemingly already borne out by Ms Garfoot's experience.
Mr Leash added: "The housing crisis won't be solved by fiddling with rental rules. Britain needs fundamental planning reform to allow more homes to be built where people want to live – anything else will continue to see renters offered poorer quality homes at too high prices."
Meanwhile, Siobhan Donnachie of the London Renters Union, pointed to the bill's failure to address "the huge and unfair rent increases our members are facing".
She told the BBC: "A 20 per cent rent hike is simply a no-fault eviction under a different name."
Join our commenting forum
Join thought-provoking conversations, follow other Independent readers and see their replies