Rescued seal found in Merseyside field named Dumbledore after Harry Potter character
The seal will remain at the RSPCA centre until he has fully recovered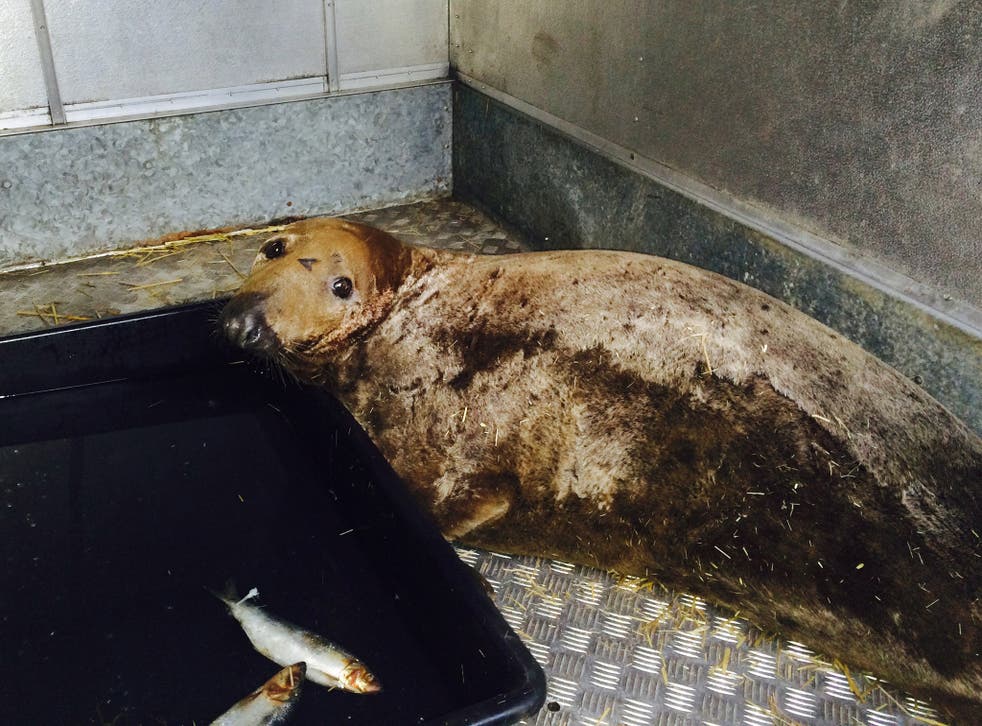 A rescued seal found in a field in Merseyside has been named Dumbledore after the headmaster at Hogwarts School of Witchcraft and Wizardry in the Harry Potter books.
The juvenile male grey seal is being given medical care after he was moved to an RSPCA centre in East Winch, Norfolk.
The seal is still in poor health and it will be a while before he is released back into the wild, according to RSPCA staff.
The manager of RSPCA East Winch Alison Charles said, "The big lad is now called Dumbeldore. He is much more settled but needs a lot of vet attention in the coming days.
"He has horrible thick nasal discharge and still looks very sorry for himself but other than that he is quite lively and quite large so we need to handle him very carefully with our expert team of adult seal handlers."
Harry Potter films

Show all 47
The staff names animals that come into their care according to a particular theme. At the moment the naming theme is Harry Potter characters, hence the decision to the name the seal after the headmaster.
Dumbledore was discovered 20 miles in-land on a farm in Newton-le-Willows on Monday morning by a dog walker.
Join our new commenting forum
Join thought-provoking conversations, follow other Independent readers and see their replies