Rogue landlords should face jail terms to deter them from taking advantage of renters, say national bodies
'Magistrates' courts don't really have the powers to crack down properly on these businessmen, who are making a fortune'
Serina Sandhu
Saturday 19 September 2015 22:37 Comments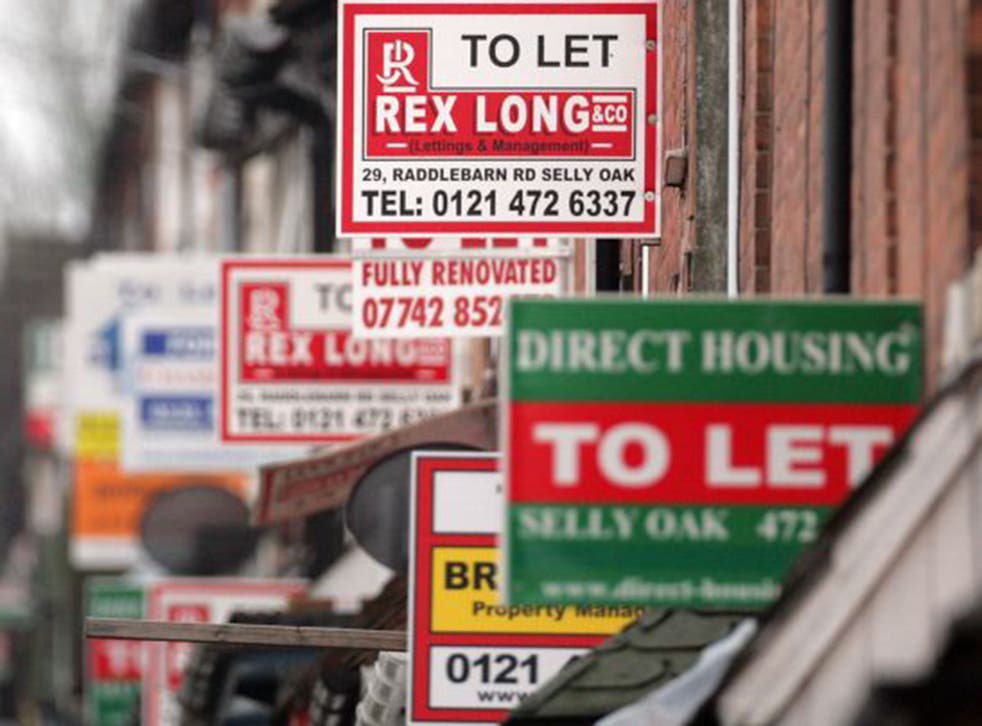 Rogue landlords should face harsher consequences, including jail terms, to deter them from taking advantage of "vulnerable" renters, national bodies have said.
The comments came after calls from the Local Government Association (LGA) for courts to be given guidelines to enforce tougher penalties.
Speaking to BBC 5 Live, the LGA's vice chairman, Gerald Vernon-Jackson, said: "Magistrates' courts don't really have the powers to crack down properly on these businessmen, who are making a fortune." He wanted to increase penalties, he added, with the worst offenders receiving prison sentences.
The LGA also suggested there should be tighter controls over landlord licences, such as stronger "fit and proper person tests" – and a blacklist allowing local authorities to share details on persistent offenders. Landlords needed to be "frightened" at the prospect of the serious consequences of their actions.
Richard Lambert, head of the National Landlords Association, said landlords viewed the current fines, usually £1,500 to £5,000, as an "occupational hazard".
One landlord in Wolverhampton was fined only £2,600 after letting out a house with 11 serious contraventions, such as no electricity and no water. Wolverhampton City Council evacuated the tenants and had to pay more than £5,000 to cover the costs.
"[These landlords] are maliciously exploiting vulnerable people who aren't able to do anything about it," said Mr Lambert.
The most important way to deter rogue landlords, according to Mr Lambert, was enforcement, but councils lacked the resources. He said that local authorities should receive a portion of the fines raised – to incentivise them to catch more rogue landlords.
There are 1.5 million private landlords operating in England and Wales. In 2013-14, there were around 11 million individuals privately renting in the UK, across five million households.
Gillian Guy, the chief executive of Citizens Advice, suggested that tenants should be able to get refunds on their rent if their home was unfit to live in, bringing "renter protections into line with other consumer rights".
Register for free to continue reading
Registration is a free and easy way to support our truly independent journalism
By registering, you will also enjoy limited access to Premium articles, exclusive newsletters, commenting, and virtual events with our leading journalists
Already have an account? sign in
Join our new commenting forum
Join thought-provoking conversations, follow other Independent readers and see their replies