Campaigners to target airlines after pilot saves Afghan man from deportation
Activists rallying to block other deportations after 12,500 people forcibly removed from UK in 2016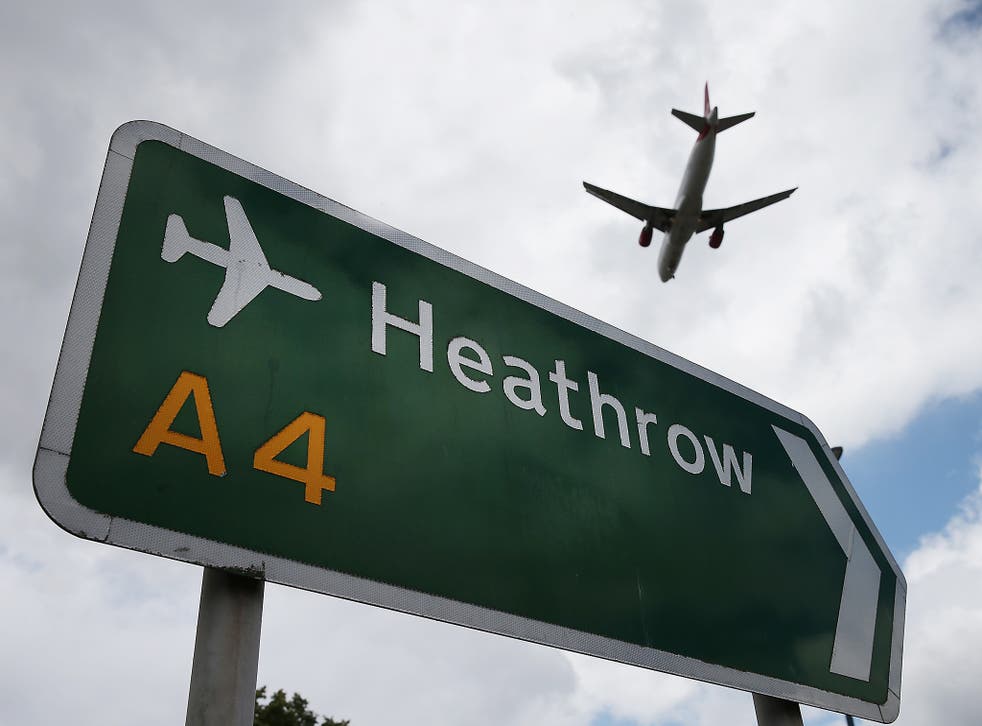 Activists have vowed to do everything in their power to stop the British Government making fresh efforts to deport a young Afghan asylum seeker after the first attempt failed.
Samim Bigzad, 22, was due to be forced back to Afghanistan on Saturday but a Turkish Airlines pilot refused to fly with him on board and he was taken back into detention.
Campaigners had lobbied the airline and spoken to passengers due to board the same flight from Heathrow Airport to alert them to Mr Bigzad's plight, and the fears for his life after the Taliban threatened to behead him.
​Bridget Chapman, chair of the Kent Anti-Racism Network, said activists would repeat their efforts in any new attempt to deport him, adding: "We will not let up, we will do everything we can do keep Samim safe."
It is not the first time deportations have been thwarted by pilots exerting their powers to refuse to transport unwilling asylum seekers, either for humanitarian reasons or over concerns for in-flight security and passenger complaints.
Buoyed by Mr Bigzad's case, groups have been releasing guidance on how to lobby airlines and passengers to prevent flights being used for removals.
Lisa Matthews, co-ordinator of the Right to Remain group, said fighting deportations can be a "life-saving measure" that buys time for people to launch legal challenges.
"It has saved lives and we know people after these interventions who have got the right to remain - so it has worked but it's only one tool," she told The Independent.
"It's important to get something done but it's not the end of the story – the Home Office will make another attempt.
"There's a long history of this kind of activism, not just in the UK but across Europe."
Ms Matthews said that although many airlines choose to comply with the Home Office and other authorities, the absolute power exerted by pilots under European regulations means that pressure can pay off.
"I can be anything from the detainee themselves quietly explaining their situation to crew members, or more vocally shouting about what happened to them," she added.
"Sometimes people have been praying and that has disturbed the people around them, who have alerted staff…this is exactly why the Government has started using charter flights."
Ali McGinley, director of the Association of Visitors to Immigration Detainees (Avid), said the group was aware of a number of recent failed removals.
"Cases like this aren't unusual and we see them quite a lot - the longer someone is held for the harder it is to remove them," she added.
"Quite often a removal might fail at the last minute because someone's lawyer has produced new evidence, so their legal rights have not been fully exhausted."
In Mr Bigzad's case, revealed exclusively by The Independent, he reached the door of the flight due to take him on the first step of his journey to Kabul before the pilot intervened.
"There were three guards who tried to force him onto the plane…my cousin was crying and shouting 'I'm going to get killed in Afghanistan'," said his cousin, Arash.
"Samim said they were in the tunnel by the door when the pilot came out and said: 'You're not going to take him, I'm not flying. Someone's life is at risk.'
"The guards took him back to Brook House – I really don't know what will happen next."
Mr Bigzad remains in detention at the centre near Gatwick as relatives and his solicitor attempt to mount a new case for him to be granted asylum, with more than 3,300 people signing a petition to stop his deportation.
Campaigners have warned that the struggle is far from over for the young Afghan and thousands of other asylum seekers being held in the UK, which is the only country in Europe to enforce indefinite immigration detention.
Recent statistics showed that 2,944 people are currently being held, including young children, pregnant women and vulnerable detainees, for periods between days and over four years.
A cross-party Parliamentary inquiry into the use of immigration detention concluded that people were being imprisoned "completely unnecessarily" in many cases and recommended a 28-day limit for immigration detention, which should be a "last resort".
Hundreds protest outside Yarl's Wood detention centre
A separate report by Stephen Shaw also highlighted the impact of indefinite detention and called for exceptions for vulnerable people including rape victims, PTSD sufferers and pregnant women – following at least six recent cases where the UK was found to be violating the European Convention of Human Rights.
But the Government has rejected a time limit on principle and has not yet implemented a concession allowing automatic judicial reviews every four months.
Paul Blomfield, who was vice-chair of the inquiry and formerly headed the All-Party Parliamentary Group on Migration, said that as well as humanitarian concerns and the "extremely negative impact" on mental health, indefinite detention was not cost-effective.
"We are an outlier in Europe in maintaining systems of indefinite immigration detention," he told The Independent.
"It is creating a hostile environment for those who come here seeking asylum other than through legal routes – the Government would see it as a deterrent.
"Detainees told us that it was worse than being in prison and you double take on that until they make the obvious point that in prison you know when you will get out. In detention, you don't."
Mr Blomfield, the Labour MP for Sheffield Central, said detainees can wait for years in a constant state of anxiety where they "don't know if the people arriving for them will be to release them or to put them on a plane".
"More than half of those held in immigration detention are eventually freed – which begs the question – why?" he added.
"Having such a large detention estate is enormously expensive and also less effective than alternatives.
"At every level our current system fails."
UK news in pictures

Show all 50
The former immigration minister, James Brokenshire, outlined reforms last year intended "lead to a reduction in the number of those detained, and the duration of detention before removal, in turn improving the welfare of those detained" but little progress has so far been seen and a new review is underway into progress on Mr Shaw's report.
Meanwhile, deportations continue apace. Home Office statistics show that there were almost 12,500 forced returns in 2016, including 11,000 from detention centres.
Another 27,200 people returned to foreign countries voluntarily and 17,600 were refused entry at UK reports and deported.
Charities have called on the Government to stop deportations to countries of concern, including Afghanistan, where 284 people were forced back to last year despite increasing conflict and terror attacks linked to the Taliban, Isis and al-Qaeda.
Campaigners said that migrants who are released rather than being deported are "abandoned" without support, often losing places to stay and possessions after being taken into custody without warning.
Razia Shariff, the CEO of Kent Refugee Action, said young asylum seekers were being left "destitute" by gaps in provision.
"The issue is the whole deportation agenda," she added. "A lot of these young people are becoming victims of a process that makes it so hard to prove that they deserve protection beyond reasonable doubt."
A Home Office spokesperson said: "Detention and removal are essential aspects of effective immigration control, but it is vital that they are carried out with dignity and respect.
"When people are detained, it is for the minimum time possible and the welfare of those in our care is of the utmost importance.
"No-one is detained indefinitely and time limits apply to the detention of pregnant women and families with children.
"Individuals are able to apply for immigration bail and challenge their detention in the courts."
Join our new commenting forum
Join thought-provoking conversations, follow other Independent readers and see their replies