Government faces High Court challenge for collecting data on school pupils' nationality and country of birth
Campaigners argue 'toxic' policy requiring schools to ask parents whether their children are foreign nationals is unlawful
May Bulman
Social Affairs Correspondent
Thursday 07 December 2017 02:23 Comments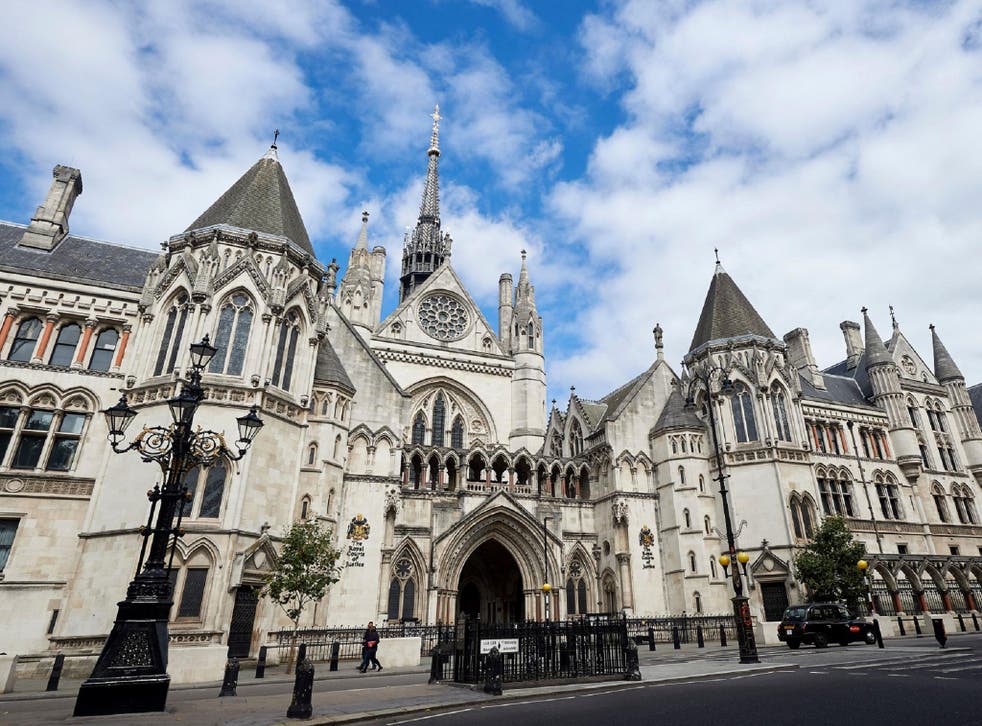 The Government is facing a legal challenge in the High Court over its decision to collect data on school pupils' nationality and country of birth.
Since last September, guardians and carers in England have been asked to state whether their children are foreign nationals as part of the school census.
It emerged shortly after the policy was introduced that the Department of Education (DfE) had agreed to share the personal details of up to 1,500 schoolchildren a month with the Home Office, as part of the Prime Minister's "hostile environment" agenda towards migrants.
Campaign group Against Borders for Children (ABC), which is bringing forward the case represented by human rights group Liberty, argues that the new policy should be overturned because it is a violation of the rights of children and their families to a private life.
The group says it is unlawful that parents were not told the data would be shared with the Home Office, and argues that the collection of the data serves no identifiable educational purpose.
The policy sparked a widespread backlash when it was introduced last year, with cross-party MPs labelling the system "racist" after schools were found to be demanding parents hand over passports as proof of their children's nationality.
It has been condemned by the House of Lords and by numerous organisations, including the National Education Union, Privacy International, the Refugee Council and Liberty.
Following pressure, ministers dropped plans to introduce ethnicity and nationality data collection for nursery school-age children last year, but the census continues to take place in primary and secondary schools.
The Independent revealed last year that schools were being told to guess the ethnicity of pupils and collect their passport numbers and expiry dates as part of the controversial new policy.
The legal challenge, which will begin with the issuing of proceedings at the High Court in London on Thursday, has been supported by a crowdfunding campaign launched last month on CrowdJustice, which has so far raised more than £4,000.
Ahead of the court hearing, Wasi Danju, a spokesperson for ABC, said: "For more than a year we have pointed out that this policy has nothing to do with education and everything to do with creating a hostile environment for migrants and their children.
"We tried to persuade the Government to do the right thing, but they have refused to listen to concerns from parents, teachers and young people. We do not believe there is an acceptable basis for it in law, and the courts will now have to rule on that issue.
"There is a strong desire out there to do everything we can to protect the safety and privacy of children in English schools, and unfortunately that now means legal action is required. We are optimistic about the prospects for success in this case."
UK news in pictures

Show all 50
Lara ten Caten, lawyer for Liberty, said the organisation was proud to be representing ABC in their challenge to the "toxic" policy, adding: "Schools should be safe places for every child – but the school census has turned sanctuaries of learning and development into places of fear.
"The Government cannot even explain why it needs to know children's nationality and country of birth in order to educate them. Teachers have been transformed into immigration officers, but have told us they would not ask these pointless questions if the Government did not force them to.
"Everyone has a right to an education regardless of their family history and this case is vital to dismantling the Home Office's 'hostile environment'."
Register for free to continue reading
Registration is a free and easy way to support our truly independent journalism
By registering, you will also enjoy limited access to Premium articles, exclusive newsletters, commenting, and virtual events with our leading journalists
Already have an account? sign in
Join our new commenting forum
Join thought-provoking conversations, follow other Independent readers and see their replies