Schools told to 'guess' pupil ethnicity
Exclusive: A data input form used by thousands of schools across the country to record census information allows teachers to 'ascribe' a child's ethnicity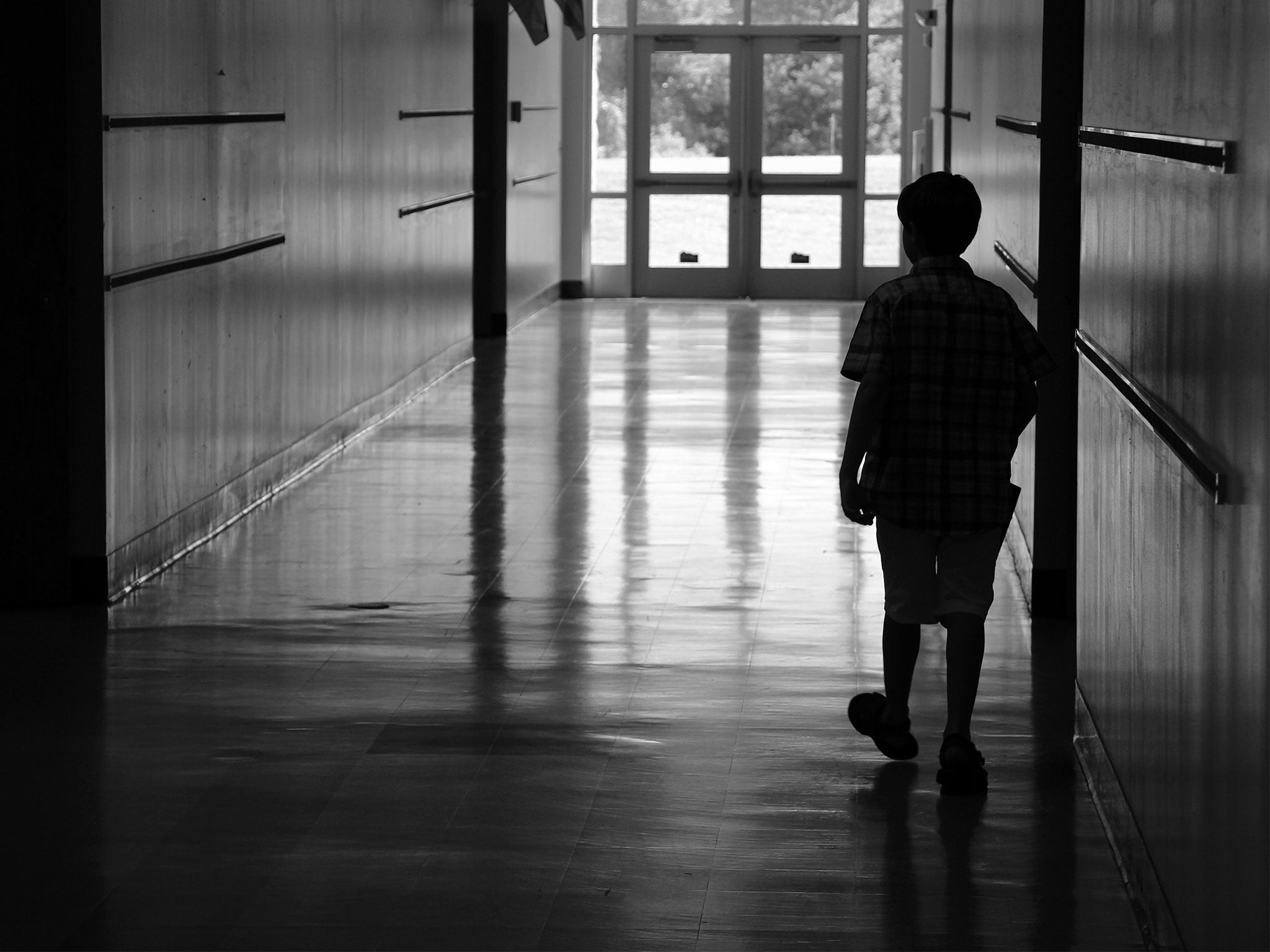 Schools are being told to guess the ethnicity of pupils and collect their passport numbers and expiry dates as part of a controversial national schools census.
The Independent has obtained a screenshot of the data input form that is being used by schools throughout England and Wales in an exercise to gather details on the race, religion, nationality, place of birth and proficiency in English for millions of children.
The form, which was designed in partnership with the Department for Education and is being hosted by outsourcing giant Capita, encourages school bosses to fill in a series of fields that also ask for pupils' asylum status and whether they are members of the travelling community.
The fields also include separate sections for "passport number" and "passport expiry date".
Schools use the forms as the basis for collecting the data from children's families who are meant to be advised it is not compulsory to provide the information.
But The Independent has discovered that if they do not volunteer the details, schools are then able to use the forms to guess, or "ascribe", the ethnicity of individual pupils.
To submit new census data, headteachers are able to select one of five options, including "ascribed by present school" and "ascribed by previous school".
A spokeswoman from Capita SIMS, which is used by more than 22,000 UK educational establishments every day, said the secure management information system had been developed in accordance with DfE guidance.
The DfE refused to comment on the data input forms, but denied it was advising schools to ascribe ethnicities or collect pupils' passport details.
Privacy campaigners said they were deeply concerned by the developments, which add to existing worries among parents and human rights activists that the school census might be used by UK border guards for immigration enforcement.
A Freedom of Information request published by the Defend Digital Me campaign last week revealed that in the past four years there have been at least 18 cases in which details of individual children in England and Wales were passed on to the Home Office for immigration purposes.
The new data input form was sent to The Independent by Brighton and Hove City Council after we raised questions about letters the local authority was sending to parents regarding the school census.
The letter said: "We hope that parents and carers, supported by their school, will feel able to complete the ethnicity section of the form.
"We understand, however, that some parents are feeling confused about the section of the school census relating to ethnicity data."
The letter, which is also posted on the council website, goes on to emphasise correctly that parents and carers are within their rights to refuse to give data by marking "refused" on the census forms provided to them.
"However," it states, "if the box on the form is simply left blank then headteachers can if they so choose ascribe an ethnicity."
After the Department for Education told The Independent Brighton's advice was out of date, and that ascription of any pupil's ethnicity was not something that featured in the current guidance, the local authority sent us a screengrab of the DfE designed form.
A spokesperson for Brighton council said: "Our current understanding is that ascription of an ethnic background by schools is still an option for schools. As such we consider it appropriate to offer our schools advice in this area."
Parents and campaigners against the collection and potential misuse of pupil records have urged people to boycott the census.
Jen Persson, coordinator of the Defend Digital Me campaign group, said: "Any personal information being made up about children at someone else's discretion and ignoring what parents want, is really concerning.
"It's sent to a national database, labelling children forever, and important – sometimes life-changing decisions – are being made using it.
Corbyn says Brexit has been 'chaotic' and needs a more 'grown up approach'
"These data are never deleted. Some of it will be nothing more than best guesses, but parents and children won't know it's wrong because they aren't allowed to see it from the national database to check it is accurate.
"Explicitly overriding individuals' consent is another step towards the very worst of the database state."
Although ethnicity data has featured on the biannual census in previous years, the current survey requires schools to gather data on pupils' nationality, place of birth and proficiency in English for the first time.
Responding to concerns over how pupil information might be used, the DfE insisted that any information on nationality, ethnicity or otherwise would be stored for the department's own analysis and records.
A DfE spokesperson said: "Gathering data on pupils' country of birth, nationality and English proficiency as part of the National School Census will be used to help us better understand how children with, for example, English as an additional language perform in terms of their broader education, and to assess and monitor the scale and impact immigration may be having on the schools sector.
"However, our guidance is clear that there is no requirement for headteachers to ascribe nationality or ethnicity to their pupils. A pupil's background is personal to them, and if a parent or guardian does not wish to provide this information, schools should record 'refused' on their systems."
Schools must make parents aware that any information is given voluntarily, a spokesperson added.
However, Kojo Kyerewaa, spokesperson for the Against Borders for Children campaign said: "It is absurd as much as it is astonishing to think that headteachers are advised by a local authority to ascribe an ethnicity to pupils if parents refuse to do so. What makes a headteacher qualified or confident to tell a pupil their ethnic heritage?"
Jon Baines, Chair of the National Association of Data Protection and Freedom of Information Officers, added: "I find the suggestion that headteachers can ascribe an ethnicity to a child without the child's or the parents' consent very concerning.
"This is classed as 'sensitive personal data' under the Data Protection Act and I can't see how such practice can be in compliance with schools' obligations under that act."
Join our commenting forum
Join thought-provoking conversations, follow other Independent readers and see their replies