Public urged to give seals space in government-backed campaign
People should keep their distance, not feed the animals and take all litter home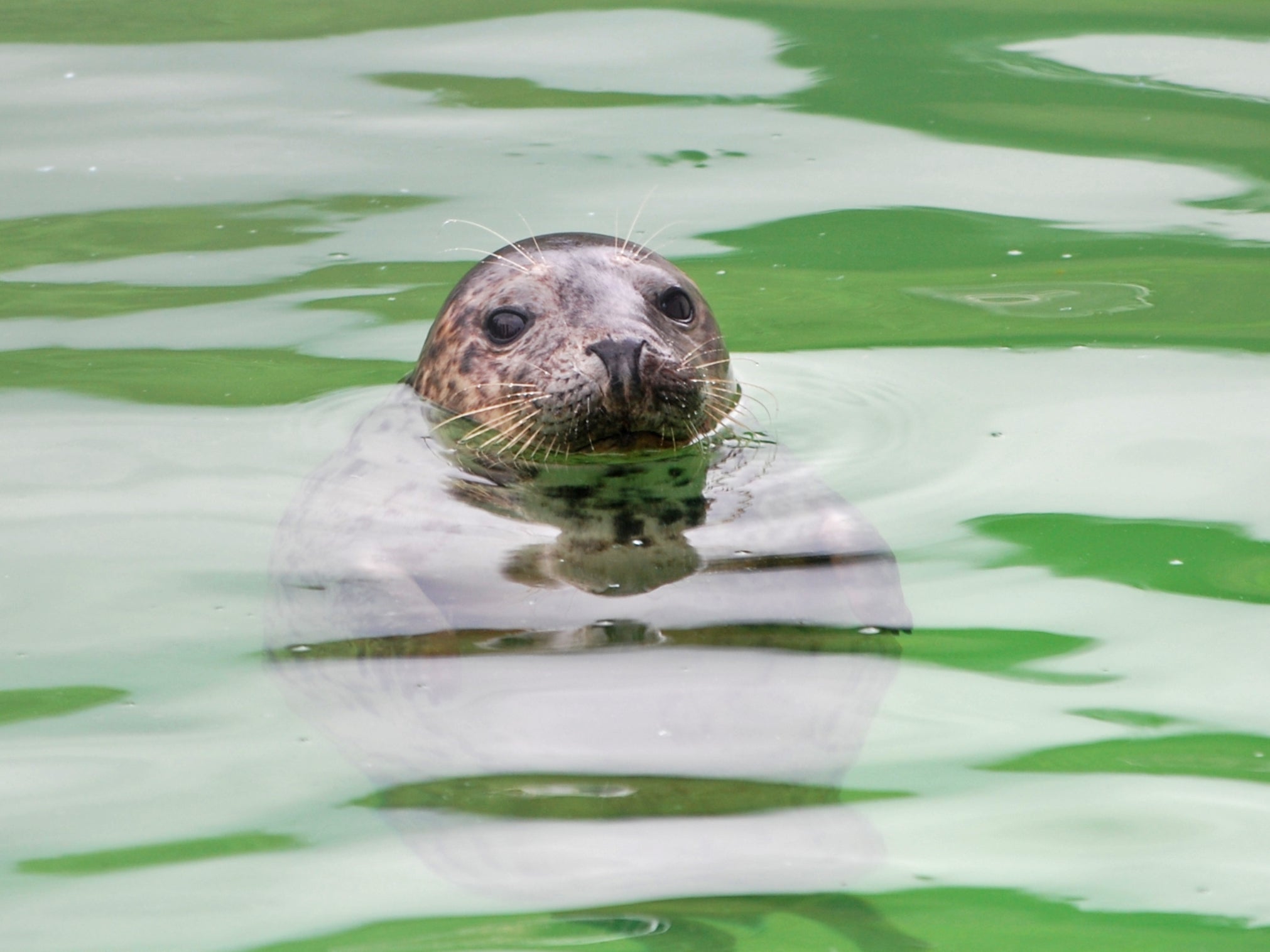 A new campaign backed by the government urges the public to give seals space ahead of the Easter weekend, when crowds are expected to descend on UK coastlines.
Dog owners are also being encouraged to keep their pets on a lead wherever seals might be present.
People should keep their distance, not feed them and take all litter home, the advice says.
The appeal for the public to pay extra attention to the marine mammals comes after a River Thames seal died last month following a dog attack.
Coordinated by Seal Alliance, a coalition of regional marine wildlife groups, the government-backed campaign warns that getting too close to seals can lead to the injury and death of mothers and pups, even up to several months later.
Read more:
"Some animals may come closer, but that should always be on their terms," said Billy Heaney, a zoologist and wildlife presenter, told The Independent last week. "You want to leave the animal as you found it."
That means staying at least 100m away so they cannot smell, hear or see human observers, remaining quiet and not attempting to touch or feed them.
The UK is home to an estimated 38 per cent of the world's grey seal population and about 30 per cent of the European subspecies of common or harbour seals, but both species are showing signs of declines in breeding.
The Seal Alliance is asking people to show special caution as seals have ventured further inshore on beaches and coastlines that have become quieter as a result of lockdown.
The "give seals space" campaign includes leaflets and signs for the public and wildlife tour operators with guidance on how to watch seals without disturbing them.
George Eustice, the environment secretary, said: "Seals are one of our most iconic marine mammals. They can be found along our coastline around the UK and we must do all that we can to protect them.
"Disturbance by members of the public can be detrimental to seals but this is entirely preventable. I would urge everyone to follow the guidance, give seals the space that they need and respect this vulnerable marine species."
Seal rescued after dog attack in London
Andy Ottaway, of the Seal Protection Action Group, said: "Our precious coastal wildlife is coming under increasing human pressure.
"We need to be aware of the harm we can cause by getting too close to our seals and the often tragic consequences when we do."
Last week a popular River Thames seal that suffered severe injuries following a "ferocious" dog attack was put down by vets.
The animal, nicknamed Freddie Mercury, was often spotted basking beneath Hammersmith Bridge but suffered a bite to one of his flippers, a broken bone and a dislocation in the incident.
The British Divers Marine Life Rescue service said the seal had been put down as the injuries "were impossible to treat".
Join our commenting forum
Join thought-provoking conversations, follow other Independent readers and see their replies