Shaker Aamer tells extremists to 'get the hell out' of UK in first interview after Guantanamo release
The father of four says 14 years of pain were 'washed away' when he was reunited with his wife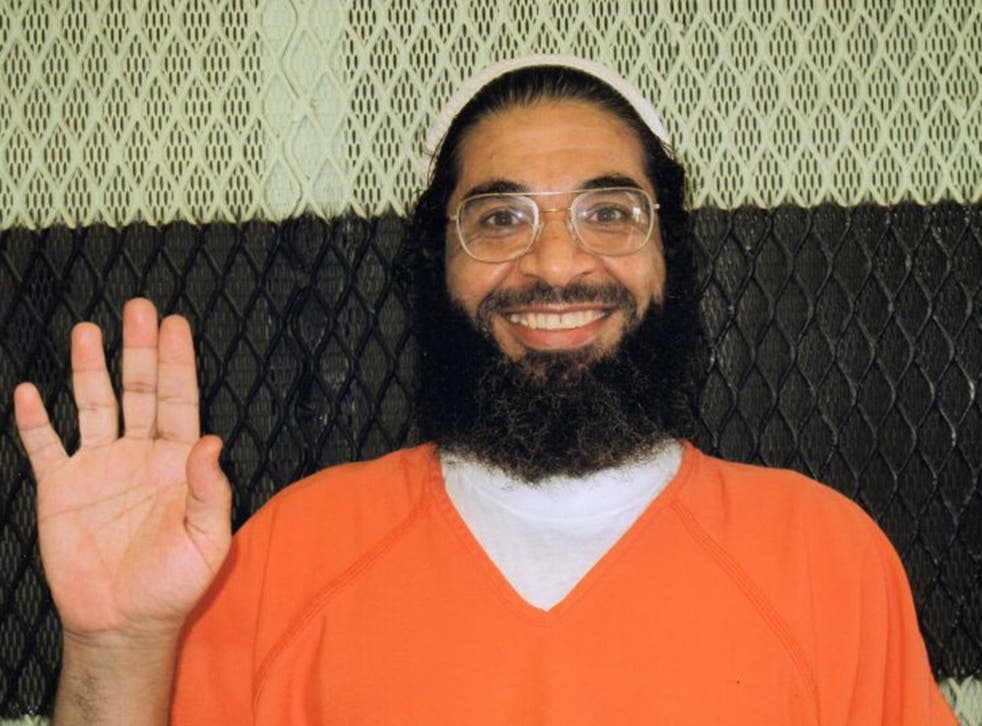 The last British detainee to be released from Guantanamo Bay has hit out in his first interview – not at his interrogators, but at extremists in the UK who should "get the hell out" of this country.
Shaker Aamer, who was held for 14 years without charge at the US facility, spoke to the Mail on Sunday about the conditions in which he was held, fears that his release would turn out to be a "trick" and his relief at finally being reunited with his family.
During his time in captivity, Mr Aamer's lawyers said he was tortured and held in solitary confinement for 360 days. In 2005, he lost half his body weight during a hunger strike.
Mr Aamer, 48, told of the brutal treatment he received at the hands of the Forcible Cell Extraction team, of being hog-tied, and having family photographs used against him. He alleges that over the course of his detention, around 200 different interrogators were deployed to question him.
But according to the Mail, Mr Aamer reserved his "angriest" comments for those who carried out attacks in the UK such as the 2013 murder of soldier Lee Rigby in Woolwich, or the stabbing at Leytonstone Tube station.
He said: "How can you give yourself the right to be living here in this country, and living with the people and acting like you are a normal person, and then you just walk in the street and try to kill people?"
He said Islam did not allow the killing of civilians: "Even if there is a war you cannot kill just anybody, you cannot kill kids, you cannot kill chaplains, you cannot just go in the street and get a knife and start stabbing people.
"If you are that angry about this country, you can get the hell out."
The father of four revealed that he feared his release was another interrogative "trick" and he was not actually being flown home, until he took his first steps to freedom on UK soil for almost one and a half decades.
On meeting his wife Zinneera later that evening, he said: "That instant washed away the pain of 14 years. It washed away the tiredness, the agony, the stress. It was like it no longer existed. I hugged her, she hugged me, and we just wept."
Mr Aamer was detained in Guantanamo over accusations of meetings with Osama bin Laden and of having led a Taliban unit.
In 2007, the allegations against him were dropped. He has insisted he was in Taliban-controlled Afghanistan in 2001 to make a better life for his family where food and property were cheap.
Mr Aamer is now expected to bring legal proceedings against the British Government over its alleged complicity in his mistreatment.
Register for free to continue reading
Registration is a free and easy way to support our truly independent journalism
By registering, you will also enjoy limited access to Premium articles, exclusive newsletters, commenting, and virtual events with our leading journalists
Already have an account? sign in
Register for free to continue reading
Registration is a free and easy way to support our truly independent journalism
By registering, you will also enjoy limited access to Premium articles, exclusive newsletters, commenting, and virtual events with our leading journalists
Already have an account? sign in
Join our new commenting forum
Join thought-provoking conversations, follow other Independent readers and see their replies