Dying man called out for family after being stabbed in west London
"There was blood dripping from him everywhere and he was saying "I've been stabbed",' a witness said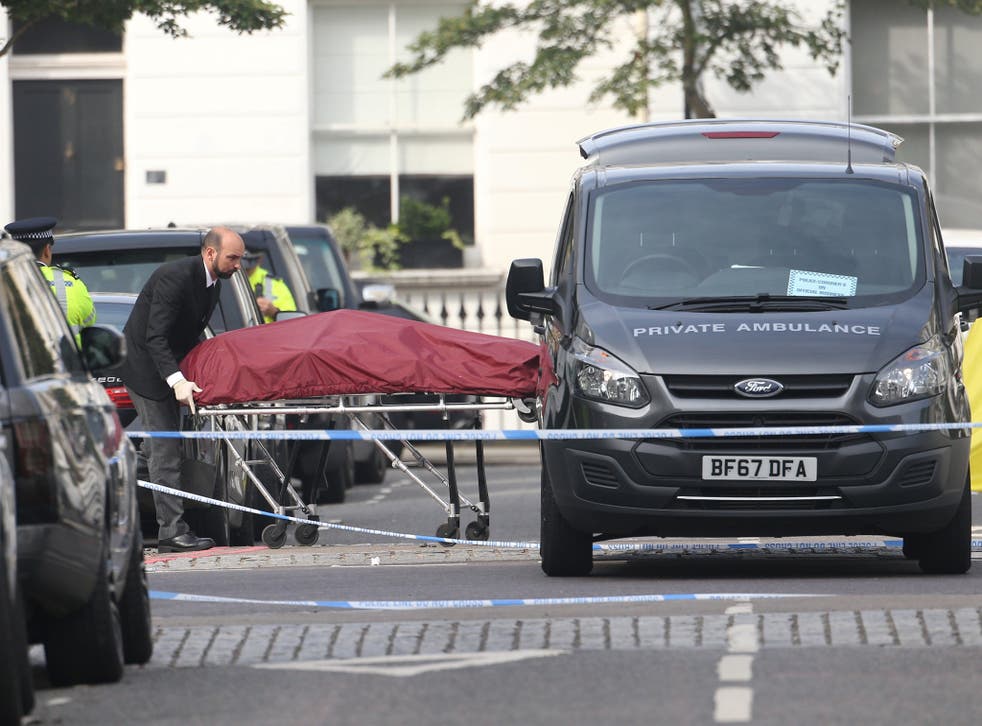 A father-of-three died while calling out for his family after being stabbed in west London.
New details have emerged as police hunt the killers of the 42-year-old man who was murdered on Wednesday night, with neighbours describing his final moments after he was attacked in the wealthy neighbourhood.
Police say the man was found on Wednesday night with 'multiple stab wounds', and despite medical attention he died at the scene on Cathcart Road.
A Metropolitan Police spokesperson said on Friday that no arrests have yet been made and the victim has not been formally identified, however his next of kin have been informed.
A university student who lives nearby and came across the victim told MailOnline: "I was walking along the road to get a bus and he walked around the corner from behind and there was blood dripping from him everywhere and he was saying 'I've been stabbed'."
She added: "While he was lying there we were talking to him to try and keep him conscious, and he was telling us his name and saying that he had a family, he was a father of three and that he wanted his family.
"We were trying to keep him conscious and awake but he died there after the ambulance came. You could see he wasn't going to make it. There was blood everywhere."
UK news in pictures

Show all 50
Another neighbour, 45-year-old Angus Hulme, said: "A woman was on the street when it happened. A girl who'd been looking after him as he lay there said that he tried to get up but she told him to stay where he was and stay still.
"She tried to get him talking while waiting for an ambulance. That's when he said he had three kids."
Cathcart Road features some of the capital's most expensive properties, with terraced houses fetching up to £5 million on the street.
Actor Hugh Grant owns a home on the street, with former footballer Frank Lampard and Casualty actress Mika Simmons living nearby.
Ms Simmons tweeted about the incident, imploring prime minister Theresa May and mayor of London Sadiq Khan to tackle the country's growing knife crime problem.
The man has become London's 43rd knife crime victim killed this year. The Metropolitan Police recently released figures showing a 21 per cent increase in knife crime so far in 2018.
Mr Khan said he was 'deeply saddened' to learn of the stabbing. He added: "We must all work together to bring an end to senseless violent crime, which affects the whole country. I am continuing to do all I can to tackle this dreadful scourge, including investing millions in the Met's new Violent Crime Task Force."
Police are asking anyone who witnessed the incident or has information that may assist in their investigation to call the incident room on 020 8358 0200.
Join our new commenting forum
Join thought-provoking conversations, follow other Independent readers and see their replies