Half of people in England and Wales have misgivings about police stop and search, survey suggests
White people and those aged over 55 were more likely to support the powers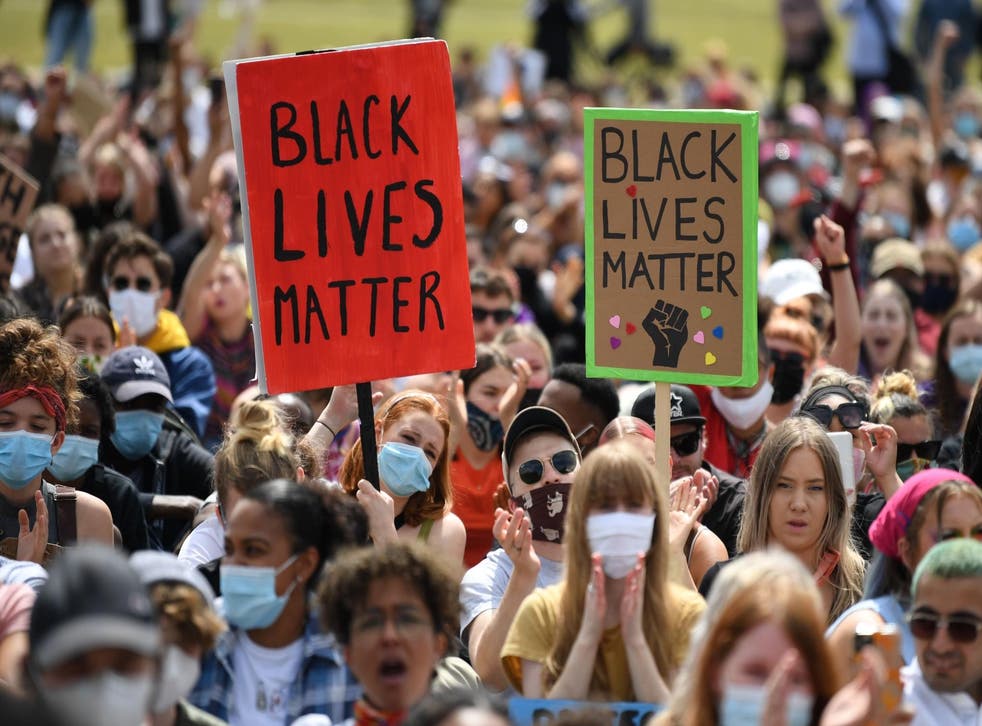 Nearly half of people either think stop and search powers are unnecessary or are being used incorrectly by police, a survey has suggested.
Research commissioned by the Independent Office for Police Conduct (IOPC) found that people of different age groups and ethnicities in England and Wales had "vastly different views".
Overall, 39 per cent of people thought that while stop and search was necessary the "police don't apply it as they should", while 10 per cent thought it was unnecessary and should be discontinued in policing.
The total proportion of people who disapproved of the tactic's current use, 49 per cent, was larger than the 41 per cent who supported it.
The IOPC called for police to listen to people who opposed current stop and search practices, warning that "future generations will continue to mistrust" officers if they do not.
The Home Office has backed the increased use of stop and search, despite persistent concerns about racial disproportionality that were a focus of the summer's Black Lives Matter protests.
On Monday, the government announced new stop and search powers to "tackle known knife and weapons carriers", which will be implemented with a new law.
In the year to March 2020, black, Asian and minority ethnic people were over four times more likely to be stopped and searched than white people in England and Wales – with the figure almost nine times higher for black people specifically.
The IOPC said that the majority of the public believed British police were generally fair and proportionate, but that confidence in stop and search was lower.
The research, carried out in November by Yonder, indicated that white people over the age of 55 tended to agree to a larger extent that stop and search was necessary and the police are currently using it in the right way,
On the other hand, respondents from an ethnic minority background, and those aged 18 to 24, were much more likely to see stop and search as unnecessary and something that the police should stop using.
Racial disproportionality and a lack of reasonable grounds were the key reasons selected by respondents who had concerns.
Sal Naseem, the IOPC's lead on discrimination, called stop and search "one of the most intrusive powers police have" and that views on its effectiveness are mixed.
"From our own work, we have seen the smell of cannabis as the sole grounds given for stop and search, which is not in accordance with authorised police practice," he added.
"We've seen handcuffs used when other tactics could have de-escalated the situation and a general lack of understanding about the impact of disproportionality.
"Again, we are calling for police forces to work much more closely with and listen to these voices – does the current practice need to be changed?
"Young people and people from Bame backgrounds have lower confidence in the police – if police forces don't start taking these concerns seriously, the effects will continue to be felt as future generations continue to mistrust the police."
Black Lives Matter protesters gather across the UK

Show all 79
Last year, research was published showing 85 per cent of black people did not believe they would be treated the same as a white person by the police.
In February, HM Inspectorate of Constabulary (HMICFRS) said police "still cannot explain" why officers use force and stop and search powers disproportionately on ethnic minorities.
The watchdog said forces must give the public valid reasons for the gaps or make changes to the way they operate.
It also called for an "evidence-based national debate" on the use of stop and search against people suspected of possessing drugs.
A report said that while the government and police view stop and search as a valuable tool in the fight against crime, "others argue that its use has little effect on crime rates and can in fact increase disorder".
In 2019-20, only one-fifth of 577,054 searches made in England and Wales found the item that was searched for.
National Police Chiefs' Council Lead for stop and search, Deputy Assistant Commissioner Amanda Pearson, said: "Stop and search is a valuable policing tool and there are daily examples of stop and search being used to take weapons off the streets,disrupt drugs markets and identify young people in need of safeguarding and diversion away from crime.  We hold the power of stop and search on behalf of the public so it is vital our communities have confidence in the way it is used and that officers have the confidence to use it effectively and appropriately.
"Forces are improving in training, monitoring and scrutiny of stop and search.  But we know there is more to do to address the concernsa bout disproportionality in stop and search and we are committed to doing so.We are currently developing plans that will enable us to do that, and do it as quickly as possible."
Join our new commenting forum
Join thought-provoking conversations, follow other Independent readers and see their replies