Terrorists 'view prison as an opportunity', report warns as government pushes to increase sentences
Jail may be seen as a 'test of commitment' and opportunity to network and radicalise others, researchers find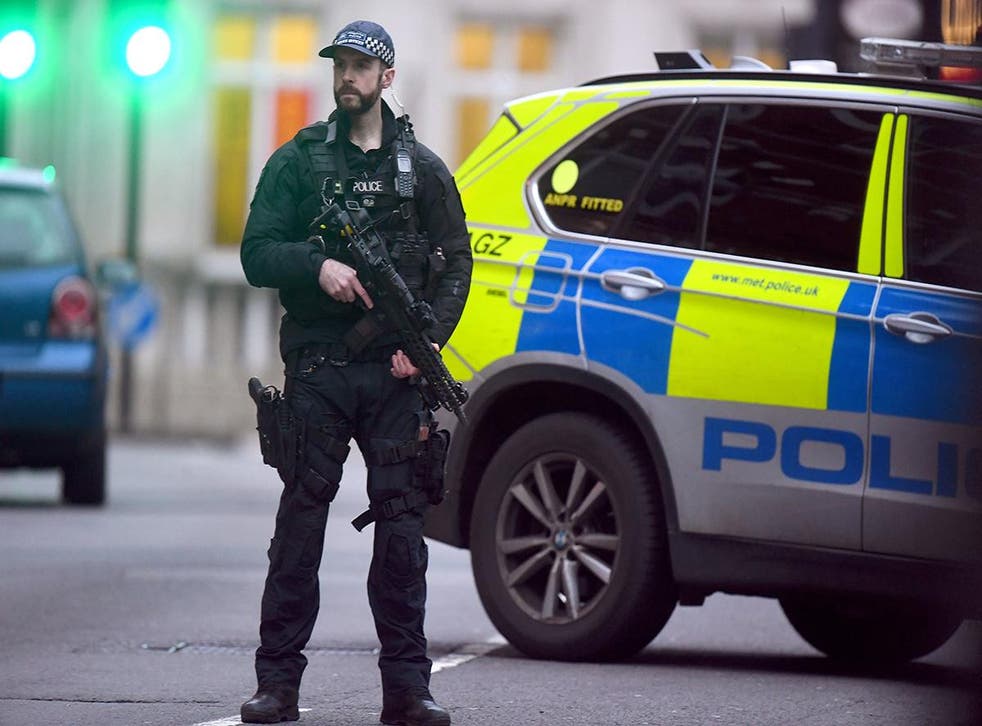 Jailed terrorists may see their time in prison "as an opportunity" to become more extreme and prepare for attacks, a report has warned as the government pushes to increase sentences.
Research by the International Centre for the Study of Radicalisation (ICSR) found that at least five terror attacks have been plotted or carried out by serving and released prisoners in Britain since 2016.
They include the stabbings at Fishmongers' Hall and Streatham, as well as a plot by a cell who met inside prison.
The report, which covers 10 European countries including the UK, warned that jihadis were "increasingly turning prisons into a theatre of conflict and confrontation".
"There is an emerging view among extremists that prison is an opportunity, not necessarily just to recruit or network, but to also work on themselves," it said.
"Imprisoned recruiters learn psychology to become better recruiters, for example, while imprisoned ideologues learn Islamic and jihadist history to become better ideologues.
"At the same time, they see prison as a test of their commitment to the cause and a place to recover from Isis's battlefield losses and the wider upheaval in the jihadist scene."
The report was published after the House of Commons passed a set of controversial laws aiming to increase prison sentences for terrorists.
The Counter-Terrorism and Sentencing Bill contains a range of powers to increase both the punishment for terror offences and the proportion of a sentence spent inside jail.
The ICSR's Rajan Basra, who co-authored the report, told The Independent: "Increasing sentences may be a popular idea, but if that's not matched with investment in prisons to avoid basic issues such as overcrowding and understaffing, then it's just a partial measure and is only shifting the problem to the prison setting."
London Bridge attack: Terror police shoot man after stabbing

Show all 29
Opposition MPs raised concerns about radicalisation inside prisons, and a Ministry of Justice impact assessment said longer sentences increased the "risk of offenders radicalising others during their stays in custody".
A recent trial heard that convicted terrorists were free to exchange "jihad banter" and discuss attacks inside HMP Belmarsh.
A 2016 report on Islamist extremism in prisons sparked the creation of separation centres to remove influential extremists from the general population, but only one of three units is now in operation.
The ICSR report said that extremists "actively look to recruit inside prisons", and that there were risks inherent in both dispersing terrorists through the general population and holding them together.
Researchers said jihadis can also use prisons to "better understand how the authorities operate" while posing as model inmates in order to be released as fast as possible.
One example of "false compliance" cited was the Fishmongers' Hall attacker, Usman Khan.
He had participated in rehabilitation and disengagement programmes, and was considered a success story until he launched his attack at an event for Cambridge University's Learning Together scheme.
The ICSR report said he took part in the programme while at HMP Woodhill, as well as government deradicalisation schemes.
Khan was jailed in 2012 for plans to establish a terrorist training camp in Kashmir but had his sentence reduced on appeal and was automatically freed in December 2018.
While in prison, he wrote that his past beliefs came from "misinterpretations of Islam" and that he was "on a new path", adding: "I would like a chance to prove to you that I will not cause harm to nobody in our society."
The ICSR said he "built up trust with authorities" by participating in the government's Desistance and Disengagement Programme (DDP) and complying with probation conditions.
'I ain't no terrorist' London Bridge attacker Usman Khan interview from 2008 unearthed
The report said that Khan may have "gamed the system" or relapsed following his release, but the deadly attack brought the effectiveness of offender management both inside and outside prison into question.
Researchers called for governments to evaluate risk-assessment tools and deradicalisation programmes.
Ministers have so far refused to commission a formal review of the DDP and other schemes used for terror offenders in Britain.
There are currently 238 terrorist prisoners in England Wales, including 183 classified as Islamist extremist and 44 far right.
But the ICSR report said a total of 450 inmates were being monitored for extremism, including hundreds of prisoners jailed for non-terror-related crimes.
It said the average sentence for terrorists convicted between 2012 and 2019 was just over seven and a half years, with a median sentence of five years.
"This means that most terrorists convicted over the last five years will likely be released by 2025," the report added.
Senior ICSR research fellow Peter Neumann said similar figures were seen across the European countries covered in the report.
He added: "In the next four to five years, we will have significant numbers of people who are currently in prison being released back into society, and that is something we should prepare for."
The Ministry of Justice said that claims that extremists viewed prisons in England and Wales as an opportunity were "unfounded" because researchers did not have direct access to prisoners in Britain.
A spokesperson said: "We have put in place world-leading measures to stop extremists from spreading their poisonous ideology behind bars. Our new legislation means they now face tougher sentences and monitoring on release, including polygraph testing to scrutinise behaviour.
"The vast majority of terror offenders in high-security jails have completed or are taking part in programmes, but those who refuse will remain in our strictest prisons."
Join our new commenting forum
Join thought-provoking conversations, follow other Independent readers and see their replies