Terror laws should be scrapped, says Government's independent reviewer of terrorism legislation
Exclusive: Speaking before this week's tragedies in Spain and Finland, Mr Hill said the British justice system already has a framework to deal with extremists without the need for specific legislation
Lizzie Dearden
Home Affairs Correspondent
Saturday 19 August 2017 22:42 BST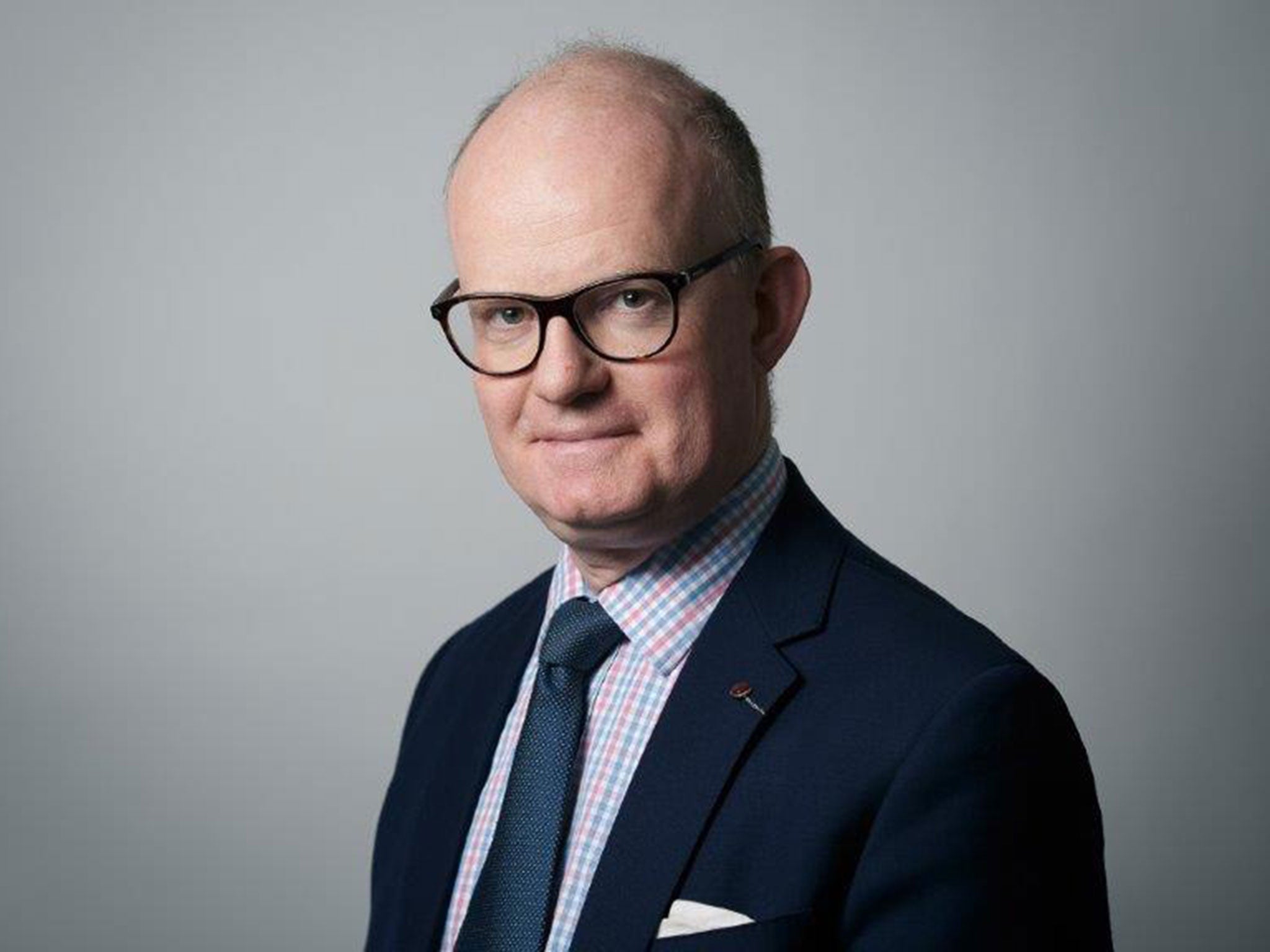 The Government should consider abolishing all anti-terror laws as they are "unnecessary" in the fight against extremists, the barrister tasked with reviewing Britain's terrorism legislation has said.
Speaking exclusively to The Independent before this week's attacks in Spain in which 14 people were killed in vehicle rammings in Barcelona and the nearby coastal town of Cambrils, Max Hill QC, the Independent Reviewer of Terrorism Legislation, argued potential jihadis can be stopped with existing "general" laws that are not always being used effectively to take threats off the streets.
His comments come after several terrorists launching attacks in the UK and Europe were revealed to be former petty criminals who had links to criminal gangs before being radicalised – a pattern which appears to apply to the Spanish attackers too.
Mr Hill said Britain "has the laws we need" to intervene, adding: "We should review them and ensure they ensure remain fit for purpose, but we should have faith in our legal structures, rather than trying to create some kind of new situation where the ordinary rules are thrown out."
He will consider any new legislation recommended by the Home Office's ongoing review of its response to this year's attacks but believes that Britain cannot "legislate its way out of" the threat from returning Isis fighters and home-grown extremists.
"We should not legislate in haste, we should not use the mantra of 'something has to be done' as an excuse for creating new laws," he added. "We should make use of what we have."
That includes measures that can be used to "aggravate" conventional crimes like murder and possessing an offensive weapon to hand would-be terrorists longer sentences.
He also expressed concern over the threat to civil liberties posed by some proposed anti-terror measures, warning laws aimed at tackling hate preachers could easily veer into the territory of "thought crime".
Mr Hill, who took on the responsibility of examining the UK's counter-terror laws in March, has prosecuted in cases trialling members of the IRA, al-Qaeda, Isis and the 21 July 2005 bomb plot.
Having met with Muslim communities across England in the wake of the terror attacks in Westminster, Manchester, London Bridge and Finsbury Park earlier this year, he said there was confusion about the use of existing laws.
The vast majority of people interviewed by Mr Hill also expressed feelings of distrust and resentment towards the Government's Prevent counter-extremism programme, as well as the use of specific terror charges for some extremist killings and murder for others.
He said the "sheer number" of dedicated terrorism offences sometimes overlapped with conventional crime, while some have become outdated or expanded beyond their initial scope. "In an ideal world we wouldn't have specific terror offences," Mr Hill continued, adding that he does not believe the existing acts will be "swept away any time soon".
London Bridge Terror Attack
Show all 16
"I think the current Government's counter-terrorism strategy review will involve looking hard at the more effective use of non-terrorism legislation to meet precursor criminality – general criminal activity committed by individuals that should be stopped and prosecuted before they move into terrorism."
Mr Hill noted that some of the perpetrators of the four recent terror attacks to hit the UK were previously "operating at a low level of criminality", adding: "I think that people like that should be stopped wherever possible, indicted using whatever legislation, and brought to court."
David Videcette, a former Scotland Yard counter-terror detective, agreed, arguing that police should be using "disruption" techniques that are frequently applied to organised crime. "The profile of religious extremists is changing, they are more criminal-based," he told The Independent. "We need to be better … the counter-terror work needs to be more crime-focused."
Mr Videcette, who investigated the 2005 London bombings, said that security services have "primacy" in terror investigations and can sometimes block police from arresting suspects for conventional crimes. "If intelligence identifies a terror suspect, we've got to do something about that and it doesn't matter what law we use to do it," he added.
The Manchester Arena bomber, Salman Abedi, was known for his use of cannabis and links to local gangs, while Westminster attacker Khalid Masood was a convert with a string of criminal convictions.
Analysts have warned of an emerging "crime-terror nexus" seen in the deadliest attacks across Europe, where former criminals and gang members have been drawn into jihad by the promise of redemption and purpose, while Isis recruiters see them as valuable links to the underworld already pre-disposed to violence.
Mr Hill was speaking before the attacks in Spain, which have renewed focus on counter-terror operations and intelligence in Europe. A cell of around a dozen people is believed to have planned several deadly attacks using homemade explosives and gas canisters before an accidental explosion killed one plotter on Wednesday and rushed the rest into vehicle rammings in Barcelona and Cambrils.
Investigators said none of the suspects identified so far were known for extremism, despite a teenage boy writing that he wanted to "kill all infidels" on social media, while several had criminal records.
The attacks mirrored vehicle massacres across Europe and appeared to closely follow Isis' instructions to followers, while the Cambrils cell and a knife attacker shot dead by police in Russia on Saturday were wearing fake suicide vests in a technique possibly learned from the London Bridge attack.
Mr Hill said the "game has been changing" rapidly in terrorism since Isis declared its "caliphate" in 2014, prompting a mass exodus of hundreds of people from the UK, with just under half already having returned. He said returned jihadis and their families represent a "heavy challenge" for British law enforcement that must be met with all available measures, including prosecution, temporary exclusion orders, port stops and the revocation of citizenship for dual nationals.
According to Home Office figures, at least 850 jihadis travelled from the UK to Iraq and Syria and around half have returned and 15 per cent being killed, leaving an estimated 300 still alive.
"None of us know what number will return," he added. "I think there can be little doubt that the fall of Mosul will prove to have cost British lives among citizens that were fighting there under Isis, and as and when there's a final outcome in Raqqa I expect the same would happen."
The US estimates that 2,000 Isis fighters remain in the group's de-facto capital, formerly known to be the home of so many British militants that a district was dubbed "Little Britain".
"They most likely will die in Raqqa," said Brett McGurk, the American envoy to the US-led international coalition against Isis, as the city remains surrounded and under bombardment as the Syrian Democratic Forces advance.
British laws have been changed to allow for the prosecution of crimes committed in Syria and anyone found to have taken part in fighting or terror is likely to be jailed, but cases will be more complicated where there is a lack of proof or for women and children not directly involved in violence. The UK can also use temporary exclusion orders to prevent British terrorists from re-entering the country, strip citizenship from dual nationals and stop anyone under suspicion at ports and airports.
Mr Hill said criminal prosecution "must be the first point of call" for returned Isis members, in an open court where possible, and if there is insufficient evidence subjects must be monitored using the Terrorism Prevention and Investigation Measures Act (TPims). They allow suspects to be tagged, forced to regularly report to police, prevented from travelling overseas, restricted from visiting certain areas and have their online activity and communications monitored.
The powers are strong but "very resource-heavy", Mr Hill warned, suggesting that diluted measures could be imposed on a case-by-case basis. "It isn't a case of prosecuting anyone who's proven to have been in Syria full stop," he said.
"I think that people need to be reminded of the nuances and the fact that in a short space of time from the declaration of the 'caliphate' in 2014 there was effective brainwashing, in many cases of vulnerable people including young people and women who were encouraged to go under every kind of false pretence.
"In some cases, having gone out of a sense of naivety, those individuals have become not just extreme but directly or indirectly involved in violence, which means that on return the solution will have to be prosecution."
As well as the threat of returning Isis fighters, there is rising concern over the possibility that extremists prevented from joining the terrorist group abroad will seek to take action on home soil instead. London Bridge attacker Youssef Zaghba, Normandy church attacker Abdel-Malik Petitjean and Michael Zehaf-Bibeau, who shot a Canadian soldier dead outside the country's war memorial, are among terrorists who attempted to travel to Syria, as is a 17-year-old girl accused of colluding with Isis to plot an attack in the UK.
Ben Wallace, the security minister, said he believed the terror threat against Britain was increasing amid military progress against Isis' territories in Syria and Iraq. He told BBC Radio 4's Today programme on Saturday: "Isis is collapsing in Syria and people are either unable to get out there to fight for Isis and so they look to do something at home, or also because people have come back and tried to inspire people with their stories and tales of the 'caliphate'. I think those two things mean that the threat is to some extent increasing."
Some have called upon the Government to let jihadis leave the country on the provision they cannot return, rather than forcing them to remain in Britain.
But Mr Hill said the state has a "responsibility" to protect all British citizens, however abhorrent their views, as well as the countries where they wish to conduct violence. "However tempting it is to think that by opening the borders and letting radical individuals out you are ridding yourself of a problem, in fact the opposite is true," he added.
The phenomenon of hate preachers has come under renewed focus following revelations that Anjem Choudary's banned al-Muhajiroun network was linked to both the London Bridge attack and a foiled plot by a group of terrorists who called themselves the "Three Musketeers". London Bridge ringleader Khuram Butt was filmed for a documentary praying to an Islamist flag in a park in the capital alongside members of Choudary's proscribed group.
Choudary himself was jailed for five years and six months in September 2016 for inviting support for Isis.
Mr Hill said the issue needed to be "dealt with" using existing laws but cautioned against any new measures that would stray into the "forbidden territory of creating thought crime". "We must stay the right side of that line and the hate preacher debate comes fraught with risk that we will take a wrong turning," he said.
Such concerns have not publicly been shared by Theresa May, who has repeatedly claimed that repealing human rights laws would help the UK combat terror. Amid questions over security failures in the lead-up to the attacks in Westminster, Manchester and London Bridge, the Prime Minister said: "I mean doing more to restrict the freedom and the movements of terrorist suspects when we have enough evidence to know they present a threat, but not enough evidence to prosecute them in full in court.
"And if human rights laws stop us from doing it, we will change those laws so we can do it."
Without specifically criticising the Prime Minister, Mr Hill stressed that the European Convention on Human Rights (ECHR) enshrined freedoms that directly come from British law or "espouse the same values we've held here since Magna Carta".
"So I'm not in favour of derogation from the ECHR and I certainly don't agree with those who say that a repeal of the Human Rights Act would allow a totally fresh approach to the application of the law," he added, saying he does not believe Brexit will have an effect on British law.
Theresa May could change human rights laws in terror fight
"We may not have a bill of rights but we have a rights-based society and that can only be a good thing, whether or not we're part of Europe."
Mr Hill is cautious over France's state of emergency, which allows arrest without charge and searches without warrant, and is also wary over moves like those taken by the German government to penalise technology firms that do not take down extremist content quickly enough.
He said that although Isis had generated a "propaganda machine emerging which is far more sophisticated than any predecessor", governments should be looking at working with rather than against social networks and internet service providers to combat the threat.
"We are seeing online platforms and messaging in multiple languages simultaneously, which is creating a radicalisation platform online and reduces the need of physical radicalisers," Mr Hill said. "We've moved into the era in very recent times where an individual of the right mindset or with the right vulnerability can self-radicalise by going online and accessing that material."
The Independent Reviewer sees his role primarily as maintaining the balance between national security and individual liberty. "When we go through challenging times, which we have for the last five months, the natural inclination to legislate our way out of it is understandable but comes at a risk of interfering with that balance," he said.
"I think we should remember that six significant terrorism plots were successfully disrupted in the same period that four got through, that police and all those working with them are undoubtedly doing everything they can to prevent the next plot and the one after that."