Trident: Overstretched nuclear police force is a threat to security, report warns
The Ministry of Defence Police (MDP) 'is reliant on officers working excessive overtime to maintain security'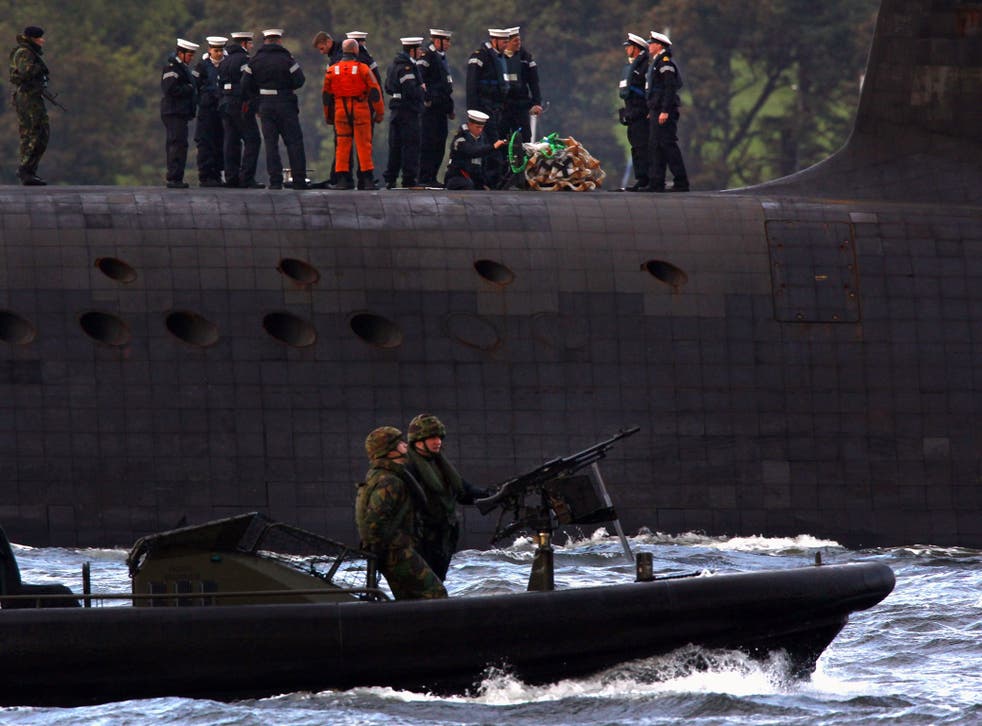 The police force responsible for guarding the UK's nuclear weapons bases and other key military facilities is so overstretched that current staffing levels are "not sustainable" without risking security, according to an official report.
The Ministry of Defence Police (MDP), whose 2,700 officers play a crucial role in protecting the UK's defence infrastructure at more than 120 military sites around the UK, is reliant on officers working "excessive overtime" to maintain security, it warned.
Despite a recruitment drive which began three years ago, the force's headcount only increased by five officers in 2014/15 due to retirements and other departures. As a result, "huge amounts" of overtime were required to maintain security levels, said the report by the MoD Police Committee, which oversees the force.
Figures released last month showed that between 2014 and 2015 the number of unauthorised entries to the UK's military bases almost doubled, rising from 24 incidents to 44. The MoD recorded 1,611 other security breaches in 2015, an increase of around 50 per cent, while the number of thefts or losses of classified material also increased year on year.
Last night Labour said the rise in the number of security breaches coincided with the period covered in the report. It warned that morale among MDP officers was "extremely low" at some military sites and that overwork may have an impact on security.
The report added that there could be "no absolute assurance" that incidents such as the one at the Atomic Weapons Establishment nuclear facility in Berkshire – where in 2013 seven people resigned amid allegations of officers sleeping on duty and failing to complete routine patrols – would not happen again.
David Riddle, the chair of the MoD Police Committee, said the force's results in 2014/15 had been "acceptable", but added: "This level of performance effect is only achieved with huge amounts of overtime working… this is not sustainable without risks to employees and security."
Which countries have nuclear weapons?

Show all 14
A year ago MDP officers began patrolling the headquarters of GCHQ, the Government's spy agency in Cheltenham. Mr Riddle warned that the new posting had "added extra demand on an already overstretched organisation", and said more recruits were urgently needed for deployment in Portsmouth, where the Royal Navy's new aircraft carriers are to arrive this year.
An MoD spokesperson said: "The MDP force is currently around 95 per cent manned and has recruited 450 officers in the past two years, with plans in place to recruit a further 200 in the next financial year."
Join our new commenting forum
Join thought-provoking conversations, follow other Independent readers and see their replies