'Please help us': Refugee family's plea to stop UK deporting Palestinian-Syrian student
Yousef Hassan is one of thousands of asylum seekers being transferred to Italy and Greece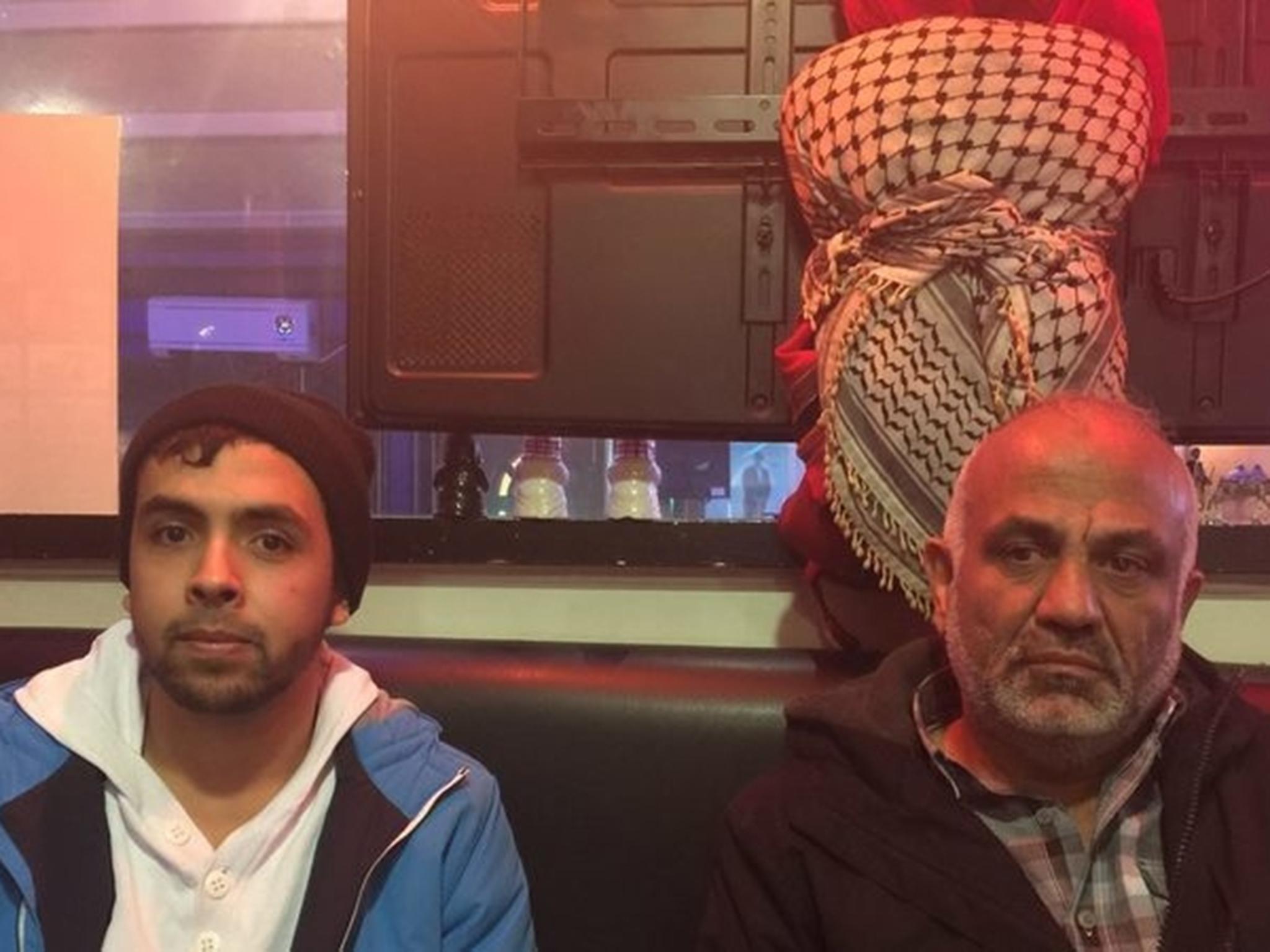 "If the Home Office takes my son, I will throw myself under the car that takes my son to the station," says refugee Jehad Hassan. His son, Yousef, has been ordered to attend an asylum reporting centre in Middlesbrough on Monday, when his family fear he will be detained for deportation to Italy.
The 22-year-old Palestinian-Syrian asylum seeker was just 15 when the Syrian civil war broke out, fleeing his home country after he reached the age of military conscription and was recruited by Bashar al-Assad's forces.
Separated from his parents and siblings in the chaos of the conflict, he journeyed to Europe alone and arrived in the UK in a lorry from Calais in 2014. Now reunited, the Hassan family are rebuilding their lives in Middlesbrough, where all members apart from Yousef have been granted refugee status. He has now lost a two-and-a-half year battle with the Home Office to stop his asylum claim being transferred to Italy.
Too old to gain protection under family reunification laws, a judicial review was dismissed and the Government has rejected a claim under the European Convention on Human Rights on the right to family life.
"If your client does have a close relationship with his family and he was to be removed to Italy, he would be able to maintain a reasonable degree of contact with his family through such means as the telephone, email and letters," reads a letter from the Home Office to lawyers representing Yousef.
The claim has been little comfort to the family, who live together in Middlesbrough where Mr Hassan works as a delivery driver and his other children are studying. Yousef, who was preparing to study engineering at Damascus University when he was forced to flee Syria, is enrolled on English and maths courses at a local college.
"My son has lived with me for two years, I support him, we haven't taken anything from benefits," Mr Hassan said, adding that his cousin – a restaurant owner – had sent a letter to the Home Office offering to sponsor Yousef.
"If my son goes to Italy, he will be on the streets – I don't want him to be taken away, I can't think about it. I want my son to be in front of my eyes."
Refugees welcome here: Protesters demand UK resettle more migrants in response to refugee crisis
Show all 7
As the descendants of Palestinians who fled to Syria in the 1948 exodus, the Hassan family have always been classed as refugees, living in the Yarmouk camp in Damascus which was overrun by Isis in 2015. "They've suffered enough," said Andy McDonald, the Labour MP for Middlesbrough. "They escaped war in Damascus, they made it to safety here, and now we're putting them through a nightmare."
He described the prospect of Yousef being ripped for his family as "cruel beyond belief", adding. "He can clearly make a great contribution to the UK, he's a bright young man – doing this would be grotesque.
"We should be ashamed as a country."
If Italy accepts Yousef's asylum application he can apply to move back to the UK, but if it is refused he faces the possibility of being forced back to Syria.
Mr McDonald has written to the Home Secretary Amber Rudd, asking her to intervene in the case, while more than 1,500 people have signed a petition to stop Yousef's deportation.
It was started by Gary Spedding, a human rights campaigner supporting the "distraught" family. "I'm extremely concerned that Yousef will be sent back to Syria, where he will be killed," he said.
"Yousef is so scared. I wish the Home Office would show a bit of compassion and look at these cases like they're human beings."
Mr Hassan believes his son is being unfairly punished for cooperating with authorities who fingerprinted him in Italy in 2014, unwittingly handing the UK the means to deny responsibility for his asylum application using the EU's Dublin III Regulation.
"I'm very confused, I'm very angry," the father said. "All of us respect the law, but there is a human aspect to it. Yousef is one of countless asylum seekers being returned to the countries where they first arrived in Europe after surviving treacherous crossings over the Mediterranean sea.
Italian coastguard rescues refugee boat from Libya in the Mediterranean
Italy, which is already housing more than 190,000 migrants in government accommodation as more arrive every day, has appealed for support from the other European nations after attempts to distribute migrants via a quota system failed.
Crossings to Greece have slowed dramatically since the EU-Turkey deal was imposed last year but thousands of refugees remain in overcrowded camps where there have been reports of rape and suicide.
As the crisis continues, Britain is among the countries transferring thousands of migrants back to the front line countries after denying the responsibility of handling their asylum applications.
Judith Dennis, policy officer at the Refugee Council, described the Dublin Regulation as "inherently unfair".
"It sees Europe's border nations, and particularly Italy and Greece, expected to provide shelter to a continent's worth of people when they shouldn't have to," she said.
"We urge the UK to use its discretion as much as possible and use the Dublin Regulation to bring families together, rather than fighting through the courts to return individuals to countries already struggling to cope with supporting refugees."
The Home Office said it did not publish statistics on the number of people sent back to Italy and Greece and could not comment on individual cases.
"The UK has a proud history of providing protection to those who need it, but it is only fair that we do not shoulder the burden of asylum claims that should rightly be considered by other countries," a spokesman said.
"Asylum-seekers should claim in the first safe country they arrive in. Where there is evidence that an asylum seeker is the responsibility of another European country we will seek to return them there."
Mr Hassan said he "cannot think about" the prospect of his son being removed from the UK.
"I respect British people, they have looked after me and let me stay here but I ask them to continue helping my son," he said. "Please help us."