Grooming scandal police chief appointed to lead UK's fight against modern slavery
Campaigners raise concerns Sara Thornton, previously described as David Cameron's 'favourite police officer', will lack independence from government and fail to address 'deeper causes'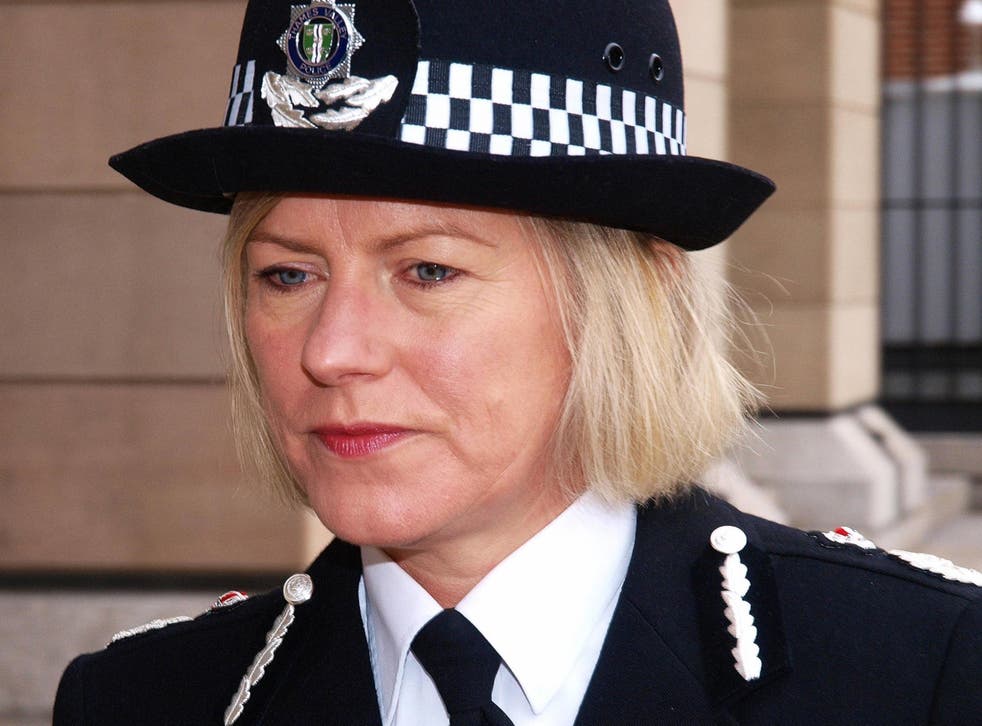 A police chief who was forced to apologise for her role in one of Britain's worst child sex trafficking scandals is to lead the country's fight against modern slavery.
Sara Thornton, who currently heads up the National Police Chiefs' Council (NPCC), will become the Home Office's independent anti-slavery commissioner later this year. Her appointment is set to be announced officially next week.
The senior officer was chief constable of Thames Valley police when the force failed to help up to 373 children, mostly female, who were groomed, given vast quantities of drugs and alcohol and sexually abused in Oxford.
Campaigners raised concerns that, having previously been described as David Cameron's "favourite police officer", Ms Thornton would lack independence from government.
The former Independent Anti-Slavery Commissioner, Kevin Hyland, resigned from the post last May last year citing government interference in his work – saying independence was "vital" for the success of the role.
A former advisor to Mr Hyland, Emily Kenway, who is now a senior advisor at Focus on Labour Exploitation (FLEX), told The Independent this independence risked being diminished further after the job specification was updated to state that the commissioner would be "appraised" by the Home Office.
"As an ex adviser to the previous commissioner, I know first-hand that our attitude of independence wasn't always appreciated by the Home Office," she said.
"It is right that there will be concerns about how independent Ms Thornton will be able to be, particularly as she will now have her performance appraised by Home Office officials which seems to fly in the face of genuine scrutiny."
The fact that a police officer is being appointed to the role also provoked criticism, as ministers have been accused of placing too much focus on law enforcement when dealing with modern slavery rather than looking at wider factors such as immigration.
In a recent hearing conducted by the Home Affairs Select Committe, Chief Constable of Devon and Cornwall Police Shaun Sawyer said the UK was failing to transform its approach to modern slavery "other than in law enforcement", adding: "To me that is not a transformation; that is a sticking plaster."
Ms Kenway said it was "concerning" that Ms Thornoton was from a police background, adding: "Modern slavery is a crime but we cannot arrest and prosecute our way out of it.
"Its causes are systemic; we have an economy which relies on cheap exploitable labour and a hostile environment which makes undocumented people unable to work for anyone but those willing to flout the law, pushing them into abuse.
"I hope she will address these deeper causes, highlighting that a Britain without modern slavery means a country where people are put before profit and the wellbeing of all, regardless of immigration status, is put above anti-immigrant policy."
The government is facing mounting criticism over its efforts to tackle modern slavery. It has taken ministers eight months to appoint a new commissioner, a delay campaigners say has hindered Theresa May's bid to become world leader in fighting the crime.
The High Court ruled in November that a government decision to slash weekly subsistence benefits for suspected trafficking victims was unlawful, and the Home Office this week admitted more than 1,200 inidviduals had been deprived of support.
A Home Office spokesperson said: "Tackling human trafficking and modern slavery remains a top priority for this government and we are committed to stamping out this abhorrent crime.
"The Independent Anti-Slavery Commissioner (IASC) plays a crucial role in providing scrutiny of the Government's response to modern slavery.
"We are currently undertaking the recruitment process to appoint a candidate, which will be announced shortly."
Register for free to continue reading
Registration is a free and easy way to support our truly independent journalism
By registering, you will also enjoy limited access to Premium articles, exclusive newsletters, commenting, and virtual events with our leading journalists
Already have an account? sign in
Register for free to continue reading
Registration is a free and easy way to support our truly independent journalism
By registering, you will also enjoy limited access to Premium articles, exclusive newsletters, commenting, and virtual events with our leading journalists
Already have an account? sign in
Join our new commenting forum
Join thought-provoking conversations, follow other Independent readers and see their replies