Ukip cancels Freepost address after the party is sent blood and faeces
Protesters against Nigel Farage's party have been sending various items to the address at the cost of Ukip
Antonia Molloy Comments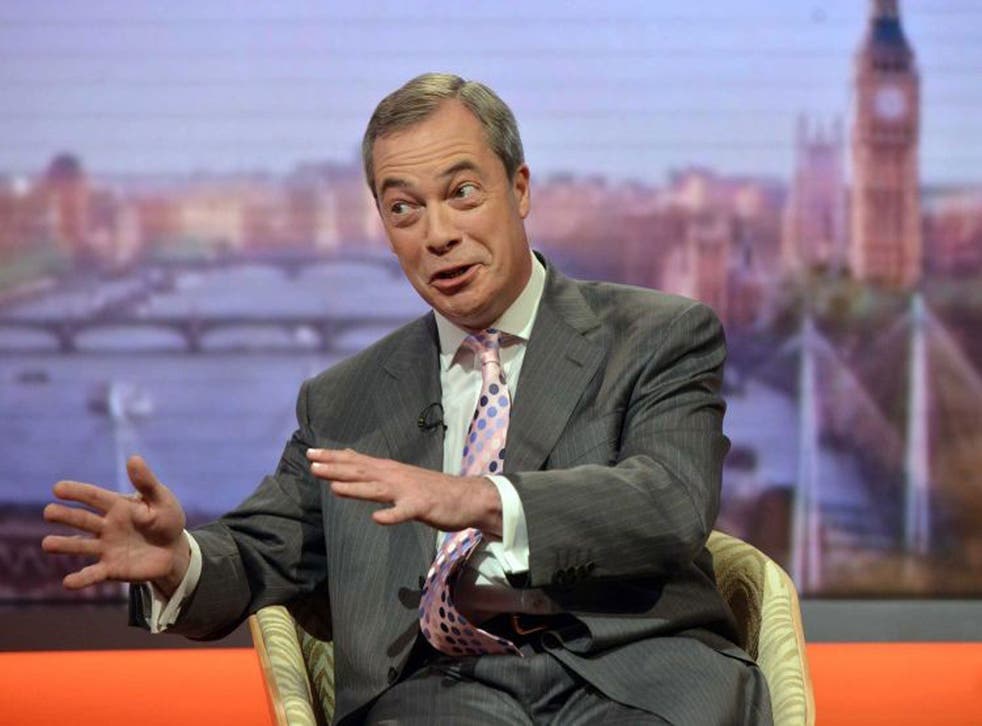 Ukip has been forced to cancel its Freepost address after opponents of the party sent a series of unpleasant packages - including blood and faeces.
The Freepost service had already been besieged by people sending heavy items, such as bricks, at the expense of the anti-Euro party. Other people sent flyers, leaflets and unwanted household items after the so-called "Freepost" address was circulated on the internet.
The address being used is not registered as Freepost on the party's website but was used on a leaflet for a campaign in Norwich in 2010.
Twitter has been inundated with images of people sending various packages in an attempt to rack up a huge postal bill for Ukip.
But there was only so much Nigel Farage's party could stand.
And on Saturday the Ukip Bexley Twitter account confirmed that the Freepost address had been cancelled, following a spate of particularly unsavoury deliveries:
On Sunday Ukip was forecast to win the most British votes in European parliamentary elections on 22 May, despite a poll showing the party is seen as racist by 27 per cent of voters.
A poll of voting intentions at the European elections in The Sunday Times put Ukip on 29 per cent, one point ahead of Labour, while a second survey in The Sun on Sunday gave Ukip a 3 point lead over Labour.
Ukip gaffes and controversies

Show all 18
Both polls showed Prime Minister David Cameron's Conservatives in third place, with 22 and 23 per cent of the vote respectively.
Nigel Farage says he hopes success in the European elections will help the party win seats at a national election in 2015.
Additional reporting by agencies
Register for free to continue reading
Registration is a free and easy way to support our truly independent journalism
By registering, you will also enjoy limited access to Premium articles, exclusive newsletters, commenting, and virtual events with our leading journalists
Already have an account? sign in
Join our new commenting forum
Join thought-provoking conversations, follow other Independent readers and see their replies