Green Party unseats Ukip with huge swing in by-election
Victorious candidate Sid Phelps says the result was very much about local politics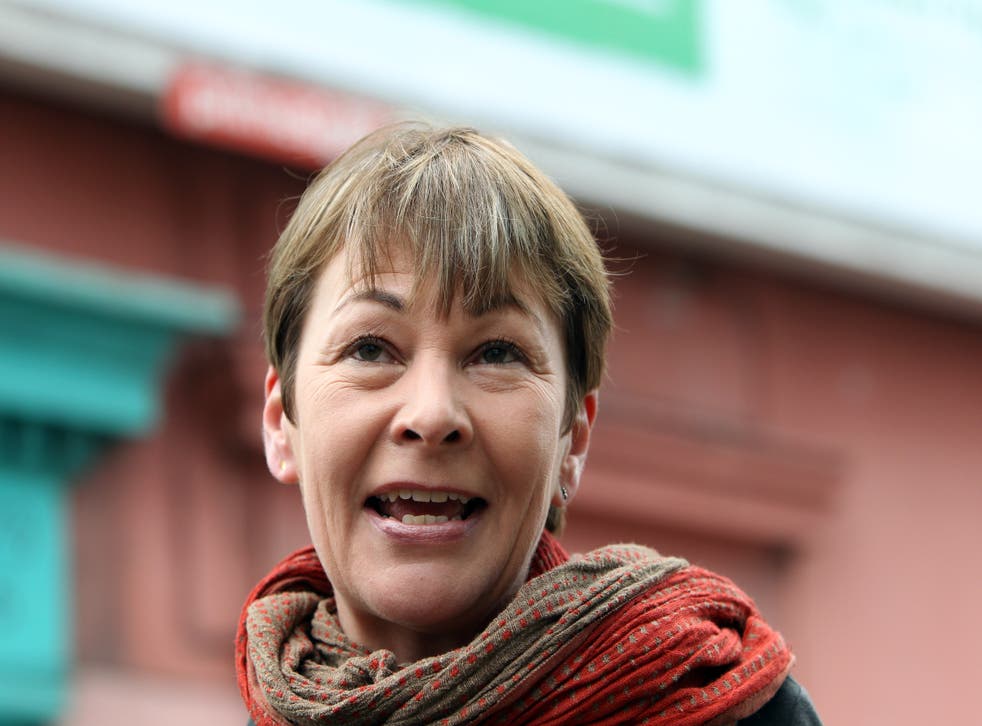 Ukip said it was "not worried" after the Green Party soundly defeated them in a council by-election with a huge swing of 27.9 per cent.
Sid Phelps won the Lydbrook & Ruardean ward seat, on the Forest of Dean district council, with 360 votes.
Ukip's candidate only received 113, a swing of -12.2 per cent, trailing the 248 votes for the Conservatives and 231 for Labour.
Only 25.8 per cent of the 4,025-strong electorate turned out to vote.
Ukip's national press officer, Gawain Towler, admitted the Greens had won because their candidate "worked harder than us".
He added:"Of course we are disappointed, and I would far prefer not to lose local seats, but I'm not going to sit and wail about it when they deserved it more.
"I'm not sure what's going on in that Ukip branch and I don't know the back story, but from what I understand, the local Green worked very hard."
Insisting the result was not a rejection of Ukip's policies, he said it "was very much about local politics."
He added: "I'm not worried because we're also picking up seats, in the likes of Tendring in Essex last week for example.
"The Lib Dems won a seat in Sunderland in January, in a a really strong Leave area, and that's again because they worked harder. I'm absolutely not worried."
The election in the Forest of Dean, near the Welsh border in Gloucestershire, was called after Ukip's Colin Guyton quit the party in the summer to serve as an independent. He later retired in November.
Victorious candidate Sid Phelps said: "We really, really worked hard. We spoke to a lot of people and had a very simple campaign message."
He added: "I don't know whether we can categorically say it was a rejection of Ukip. A lot of people turned to Ukip because they were angry, frustrated and disenfranchised with mainstream politics and until we mounted a proper campaign, there wasn't an alternative."
The former Environment Agency employee, who grew up in Gloucestershire, said he was hit the streets on the campaign trail for six days a week in the four weeks running up to the election.
The married 54-year-old focused on complaints about a long-distance footpath, a vital bridge that had been shut, and problems with a local road.
"I'm not sure the Brexit argument played out on the doorstep," said the father-of-two. "We're on the road to Brexit already and anyone who questions that is criticised."
Paul Nuttall admits his website claim of losing a 'close personal friend' at Hillsborough is false
Caroline Lucas, the Green Party's co-leader and only MP, said: "This was a resounding victory for the Green Party and a major setback for Ukip. When people vote Green they know they get representatives who work tirelessly for their communities and committed to protecting local services and the environment. I've known Sid Phelps for many years and I have no doubt he'll make a brilliant councillor.
"Ukip have never been a truly anti-establishment party and as people turn their backs on them, the Green Party will be sure to capitalise. We are not bound by any vested interests, and when people put their trust in us they know that we'll stand up for them. In the coming weeks and months we'll be ramping up our efforts in local elections, and standing in places we've never stood before to ensure that people across the country have the opportunity to turf out the tired old parties and elect people who will fight their corner."
Ukip are holding their party conference in Bolton ahead of Paul Nuttall's attempt to win the Stoke Central by-election.
His campaign has faltered following accusations that he lied about the Hillsborough tragedy. He was also accused of lying to the electoral registration officer about his address,
Join our new commenting forum
Join thought-provoking conversations, follow other Independent readers and see their replies