Anti-domestic violence bill passes, despite anti-feminist MP's attempt to block it
The bill will now be sent to committee stage for further consideration, bringing it one step closer to becoming law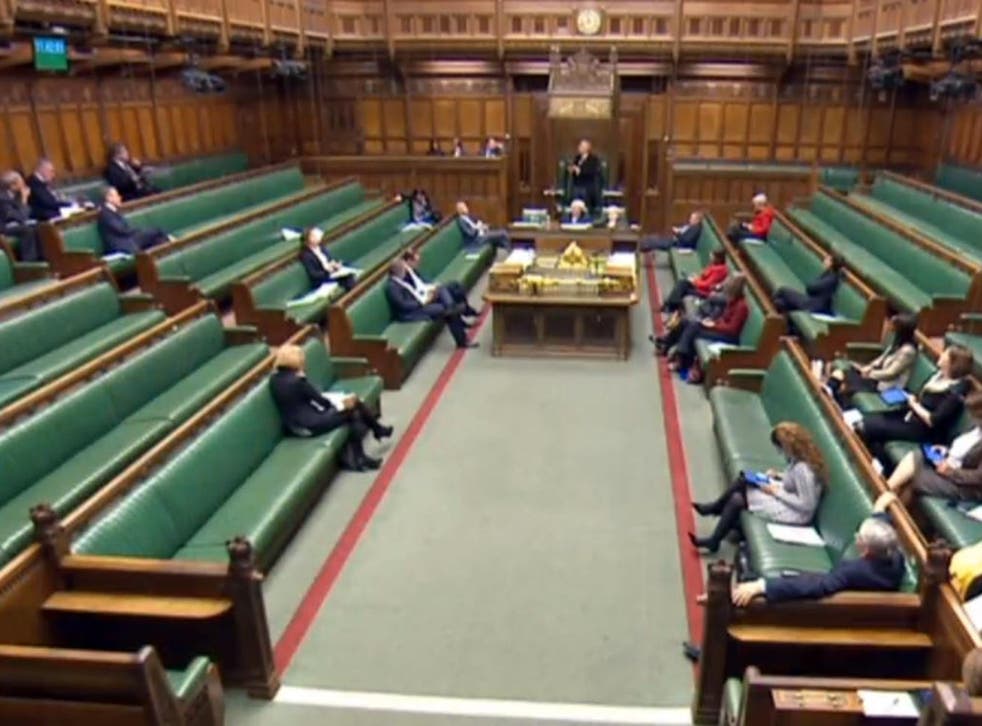 MPs have voted to pass a bill to improve domestic violence support services and provision in the UK.
The bill has now passed its second reading and will be sent to committee for further consideration, before it can receive a third reading by MPs and then become law.
MPs backed the bill by 135 votes for, and just 2 against.
During the vote in parliament earlier today, anti-feminism MP Philip Davies attempted to block the bill by speaking for over an hour against it. Campaigners said that while he spoke, survivors of domestic violence who were present in the gallery above the chamber, stood up and turned their backs in protest. MP Eilidh Whiteford, who introduced the bill, accused Mr Davies of acting "like a panto villain".
Philip Davies MP says a domestic violence treaty is sexist against men
Mr Davies, Conservative MP for Shipley, West Yorkshire, said the bill was too focused on women's rights and did not do enough to address men's rights. He said the bill was therefore "sexist" and "discriminatory" against men. He was one of just two MPs who voted against the bill. The second was David Nuttall, Conservative MP for Bury North.
While Mr Davies spoke to criticise the bill, survivors of domestic violence who were watching in the gallery above stood up and turned their backs to him in protest.
An open letter published by The Independent prior to the vote, was signed by UN Women's Ambassador Emma Watson, Labour leader Jeremy Corbyn, Lib Dem leader Tim Farron and Green Party leader Caroline Lucas.
The private members bill was brought by SNP MP Eilidh Whiteford and called on the Government to commit to a timetable of ratifying the Istanbul Convention, an international treaty which has been described as the "gold standard" of legislation for gender-based violence. The Government agreed to ratify the Convention in 2012, but has failed to do so in the intervening four years.
MPs are trying to force the Government to commit to fully ratifying and implementing it.
UK news in pictures

Show all 50
Ratifying the Convention would mean support for domestic violence victims would be more robust. Survivors of abuse would be legally entitled to specialist support services such as refuges, counselling, and a 24-hour helpline for support. Age-appropriate education would also be implemented in schools to help pupils spot signs of abuse and seek help.
Gender-based violence can include female genital mutilation, forced marriage, and domestic or sexual abuse, as well as physical, emotional or sexual violence or harm. While it primarily affects women and girls, it can also affect men, boys and non-binary people. On average, two women are killed by their current or former partner in England and Wales every week.
It is estimated that 7.7 per cent of all women and 4.4 per cent of all men suffer from domestic violence at some point in their lives.
Join our new commenting forum
Join thought-provoking conversations, follow other Independent readers and see their replies