Arron Banks: Ukip donor knows 'nothing at all' about Clacton where he is standing against Douglas Carswell
The insurance magnate says his business experience will help him solve problems in the region
Niamh McIntyre
Wednesday 19 April 2017 11:56 Comments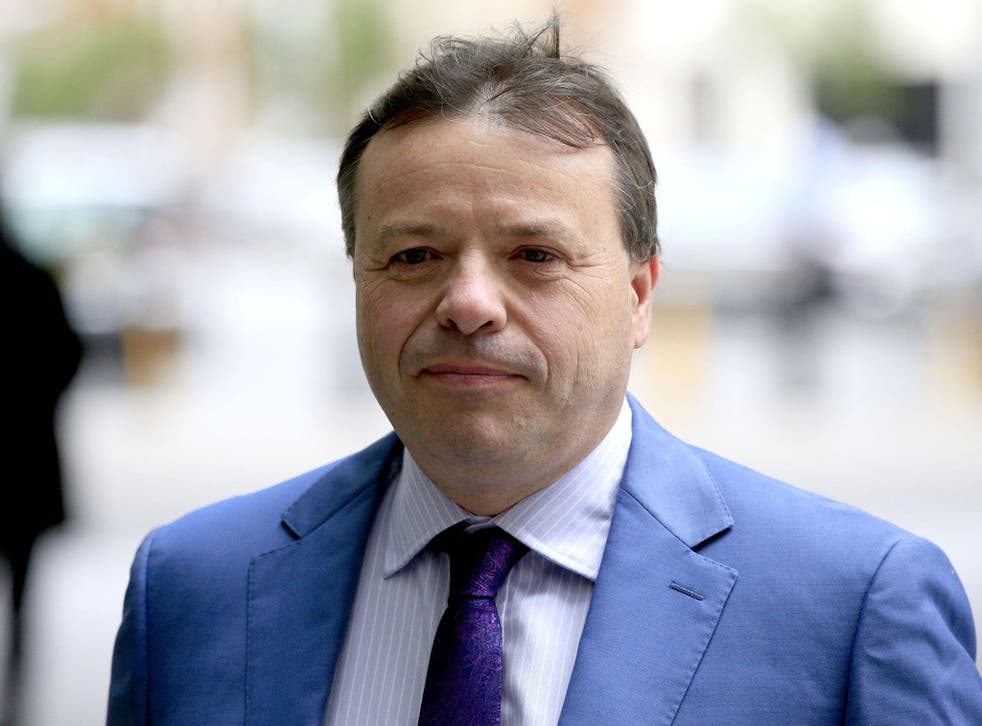 Arron Banks, the Multi-millionaire former Ukip donor, has admitted he knows "nothing at all" about Clacton, where he will stand as a candidate in the upcoming general election.
The insurance magnate admitted he had spent very little time in the east Essex seaside town and wasn't currently aware of the key issues affecting voters in the constituency.
"I know nothing at all about Clacton," he told BBC Radio Essex. "I've got a reputation for just saying it like it is. My plan is, to go down to Clacton, see what the issues are and then we'll start campaigning."
Rebuffing suggestions that it was "patronising" to the people of Clacton to presume that he could get to know the area in just six weeks, Mr Banks said he was "an effective businessman used to solving problems."
Mr Banks, who left Ukip last month, added that the party he once bankrolled should not contest seats where the sitting MP supported Brexit.
Mr Banks, who also financed last year's Leave.EU campaign, could not confirm whether he would be standing as a Ukip candidate.
The party's National Executive Committee will decide whether he should represent them, at a meeting to discuss prospective MPs and which seats to target at the 8 June general election.
If selected, he will stand against the incumbent Douglas Carswell, who began representing the constituency for the Conservatives in 2010.
After he defected to Ukip four years later, he resigned as an MP, triggering a by- election in which he stood and won, becoming the party's only MP in parliament.
Douglas Carswell quits Ukip: A look back at his time in the party
But he resigned from the party last month to represent Clacton as an independent candidate.
Mr Carswell tweeted earlier this week: "If you voted Ukip in 2015, it's job done", suggesting he thought the party was largely redundant after Brexit.
It is nonetheless widely expected that former party leader Nigel Farage will stand, in what would be his eighth attempt to win a seat in Parliament.
Register for free to continue reading
Registration is a free and easy way to support our truly independent journalism
By registering, you will also enjoy limited access to Premium articles, exclusive newsletters, commenting, and virtual events with our leading journalists
Already have an account? sign in
Join our new commenting forum
Join thought-provoking conversations, follow other Independent readers and see their replies