Philip Hammond to announce more than £1bn for roads in his first Autumn Statement as Chancellor
The Government thinks the plan will boost productivity and ease congestion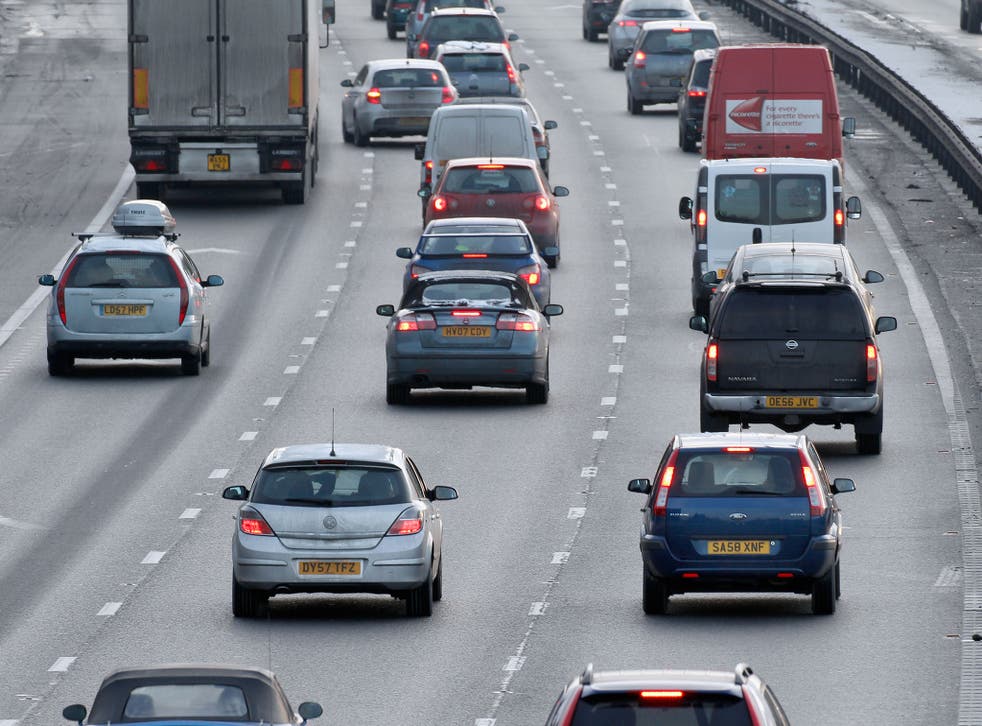 Chancellor Philip Hammond will pledge more than £1bn on road-building in his first Autumn Statement this week, as the Government aims to bear down on stagnating economic productivity.
The Government says road congestion costs the economy £13bn a year – and that building and upgrading more highways will help reduce it, while getting more Brits to work on time.
Philip Hammond will unveil £1.1bn funding to upgrade arterial roads, as well as £220m to specific tackle "pinch points" on Highways England roads.
The Chancellor is also expected to back the National Infrastructure Commission's recommendation for an expressway between Oxford, Milton Keynes and Cambridge and provide £27m of funding for the project.
The infrastructure cash will come from a new, more "flexible" spending framework – to be unveiled by the Chancellor, it is understood. Mr Hammond has already dropped George Osborne's plan to eliminate the deficit by 2019-2020, and is expected to adopt new rules that would make it easier to fund infrastructure investment from the public purse.
But the renewed embrace of car travel comes just a week after the Government mothballed key rail electrification projects in England's regions.
An electrification scheme between Bath and Bristol was delayed indefinitely on Wednesday, while Transport Secretary Chris Grayling defended scrapping of a similar electrification scheme between Hull and Selby as "good for passengers".
Other suspended schemes included one between Oxford and Didcot Parkway, as well as branch lines in the Thames Valley.
The road-building programme also comes despite decades of evidence suggesting that building more highways simply induces more demand and does little to ease congestion – possibly making the policy unsuitable for raising productivity.
A study this year by the Victoria Transport Policy Institute found that congestion "tends to maintain equilibrium" when more roads are built, echoing the findings of dozens of previous studies, according to a 2002 meta-analysis published in the Journal of Planning Literature.
Successive governments have repeatedly promised to build more roads, but a previous construction push by George Osborne resulted in embarrassment in 2013 when it emerged a number of the projects commissioned would have little or no economic impact.
Mr Hammond's push for more road cash is the Government's answer to Britain's stagnating productivity levels – which have plagued the UK economy in recent years.
UK news in pictures

Show all 49
UK productivity finally recovered to its its pre-crash level in October of this year, but Britain is still lagging behind its competitors in the G7 group of industrialised nations when it comes to the all-important indicator.The rise left productivity between a quarter and a third lower than it is in France, the US and Germany.
A poll this weekend found Mr Hammond and Theresa May leading on economic competence, with 44 per cent of voters telling pollsters Opinium that they trust the Tory team to manage the economy, compared with just 18 per cent saying the same for Jeremy Corbyn and his shadow Chancellor John McDonnell.
A Department for Transport source said the road expansions would benefit motorists and create thousands of jobs.
"We are building and improving roads because they are at the very heart of what makes communities work – linking people with jobs and businesses with customers," he said. "Our investment will benefit motorists by making their journeys safer, quicker and less congested - whilst creating thousands of jobs across the country."
Join our new commenting forum
Join thought-provoking conversations, follow other Independent readers and see their replies