'Christmas is on': Boris Johnson denies people will struggle this winter
Prime minister insists gas price spike is 'short-term problem'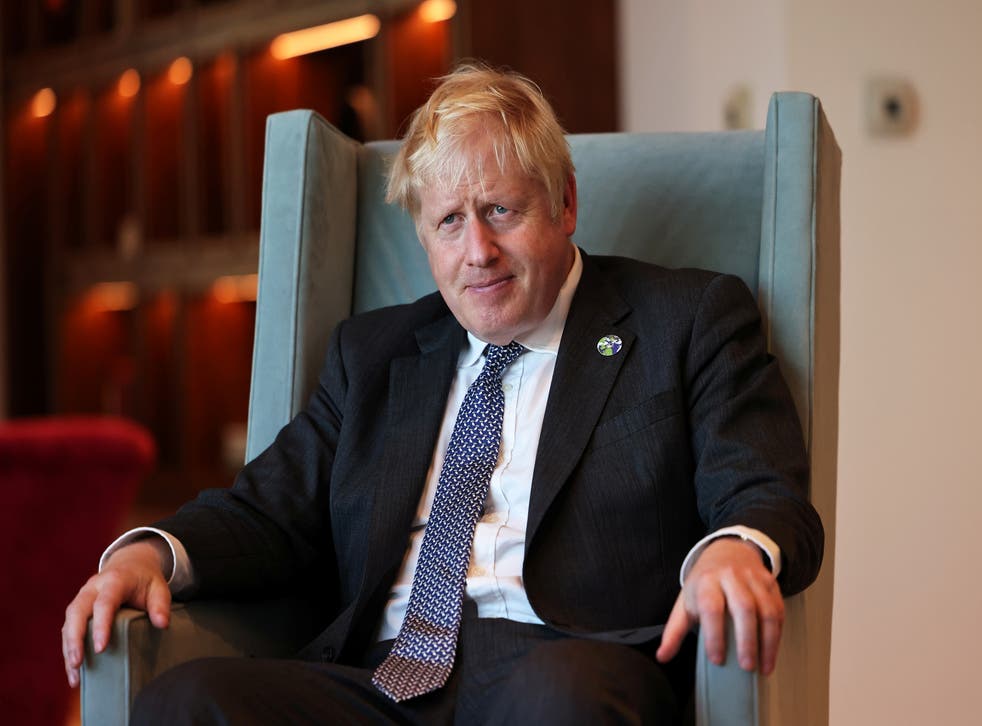 Boris Johnson has said he does not accept that people will struggle this winter because of the rising cost of living and the hit to incomes from the end of furlough and the £20-a-week cut to Universal Credit.
And the prime minister insisted that "Christmas is on", amid concerns that a spike in Covid cases, rocketing energy prices, welfare cuts and disruption to supplies of food and toys could spoil the celebrations for a second year in succession.
The prime minister fuelled concerns about the festive season earlier this week when he said that it was not his plan to cancel Christmas, but stopped short of offering a guarantee that the holiday would go ahead as normal.
Interviewed in New York ahead of talks with US president Joe Biden later today, Mr Johnson was more emphatic.
Asked by Sky News about the possibility of festivities being wrecked by the rising cost of living , job insecurities and food shortages, he replied: "I really don't think that is justified …. Christmas is on."
And when he was challenged in an ITN interview over whether he accepted people will struggle this winter, the Prime Minister replied: "No, because I think this is a short-term problem caused by the energy problems.
"The spikes in gas prices, like many of the other supply issues we are seeing including food, are caused by the world economy waking up after a long time in this suspended animation caused by Covid.
"We will do whatever we can to address the supply issues but this is a short-term problem."
Mr Johnson brushed off questions over whether he could cancel the Universal Credit cut scheduled for 6 October, insisting that low-paid workers were benefiting from the first sustained rises in pay for many years.
"We've raised the living wage by a record amount and ... we are doing everything we can to help people throughout this pandemic," he told the BBC.
"And what you're actually seeing is the economy with the fastest growth rate - which the OECD again confirmed this morning - anywhere in the G7. And you're seeing wages rise sustainably above the rate in inflation for the first time in decades."
Challenged over whether his decision to cut UC was final, he replied: "We think that the best thing we can do is help people into high-wage high-skilled jobs.
"That is what is happening, unemployment is falling very rapidly, jobs are being created and wages are rising.
"Rather than raise these raising people's taxes to put more money into benefits we want to see companies paying their workers more."
Join our new commenting forum
Join thought-provoking conversations, follow other Independent readers and see their replies