Boris Johnson apologises for Nazanin Zaghari-Ratcliffe comments 12 days after inaccurate remarks
Iranian state TV recently welcomed the Foreign Secretary's 'unintended confession' about the incarcerated British mother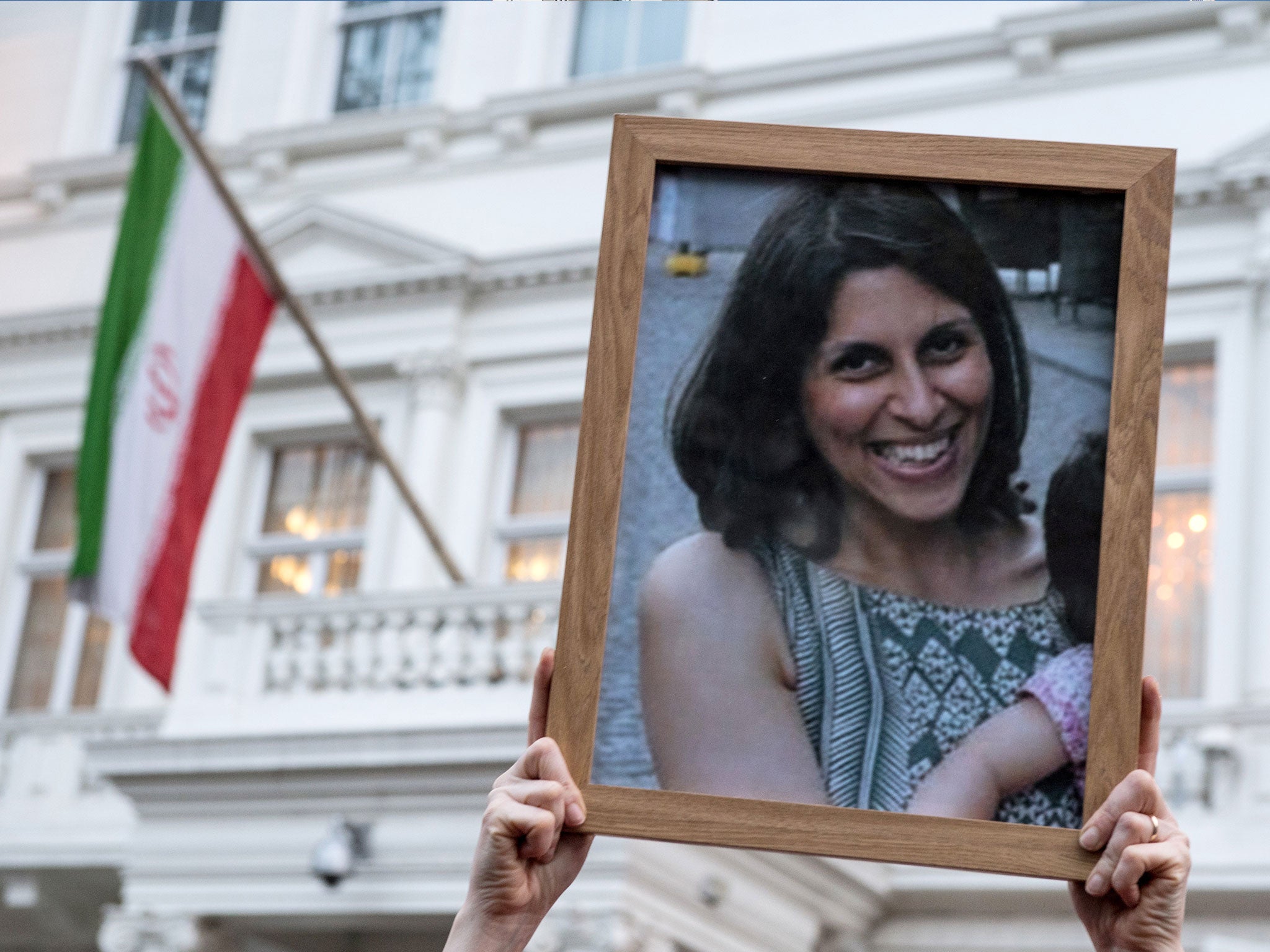 Foreign Secretary Boris Johnson has apologised for incorrect comments, which risked lengthening the prison sentence of a British woman incarcerated in Iran.
Mr Johnson has faced calls to resign over mistaken remarks made to MPs, where he claimed Nazanin Zaghari-Ratcliffe had been "teaching journalism" in Tehran when she was arrested 19 months ago – rather than visiting relatives as her family claims.
Iranian state TV seized on the comments as an "unintended confession", prompting fears that his remarks were being used by the Iranian authorities to justify her continued imprisonment over spying allegations.
Boris Johnson claims no connection between his comments and Nazanin Zaghari-Ratcliffe's sentence
Mr Johnson, who returned from Brussels to answer an urgent question on the matter, said the British Government had "no doubt" that Ms Zaghari-Ratcliffe was on holiday after Environment Secretary Michael Gove gave an interview on Sunday claiming he "did not know" why she was there.
He said: "As I said in the House last week, my remarks on the subject before the Foreign Affairs Committee could and should have been clearer.
"And I acknowledge that the words that I used were open to being misinterpreted and I apologise to Mrs Zaghari-Ratcliffe and her family if I have inadvertently caused them any further anguish."
Shadow Foreign Secretary Emily Thornberry condemned Mr Johnson for days of "obfuscation and bluster" where he failed to clarify his comments, as she urged him to state "simply and unequivocally" that he got it wrong.
Mr Johnson went on to apologise for the "distress and suffering" caused by his remarks, adding: "I do apologise, I do apologise and of course I retract any suggestion that she was there in a professional capacity."
He told MPs the case has "cast a shadow" over Britain's relations with Iran and vowed to travel to the Middle Eastern nation later this year "to drive home the strength of feeling in this House and the country at large about the plight of Mrs Zaghari-Ratcliffe and other consular cases".
It comes as Downing Street said it was considering offering diplomatic protection to the mother-of-one, which would make the case a legal dispute between Iran and the UK, rather than a consular issue.
But her husband Richard Ratcliffe claimed he had submitted a legal opinion that Ms Zaghari-Ratcliffe, a dual national, was entitled to diplomatic protection to the Foreign Office more than two months ago but received no reply.
In an open letter published in the London Evening Standard, Mr Ratcliffe urged Mr Johnson to "solve this mess" created by his incorrect claims but offered the Foreign Secretary a political lifeline by stopping short of demanding his resignation.
He said: "Nazanin is being held because she is British and is being used as a bargaining chip against the UK, now justified by your words.
"That direct connection of her to you is why I believe my wife should be entitled to diplomatic protection – rather than consular assistance, as she has now."
Mr Ratcliffe has appealed to be allowed to join Mr Johnson on a trip to Iran, as he has not been able to visit his wife who he claims is on the verge of a nervous breakdown.
The 38-year-old was separated from her young daughter Gabriella when she was arrested as she tried to return home from visiting her parents in April 2016.
Gabriella, now three, remains in Tehran with Nazanin's parents, while her mother is in a high-security prison and her father remains in London.
Join our commenting forum
Join thought-provoking conversations, follow other Independent readers and see their replies