Boris Johnson: The only reason I wouldn't go to some parts of New York is the real risk of meeting Donald Trump
Mayor of London responds to Donald Trump's controversial comments saying some parts of London were 'no-go areas' because of large Muslim communities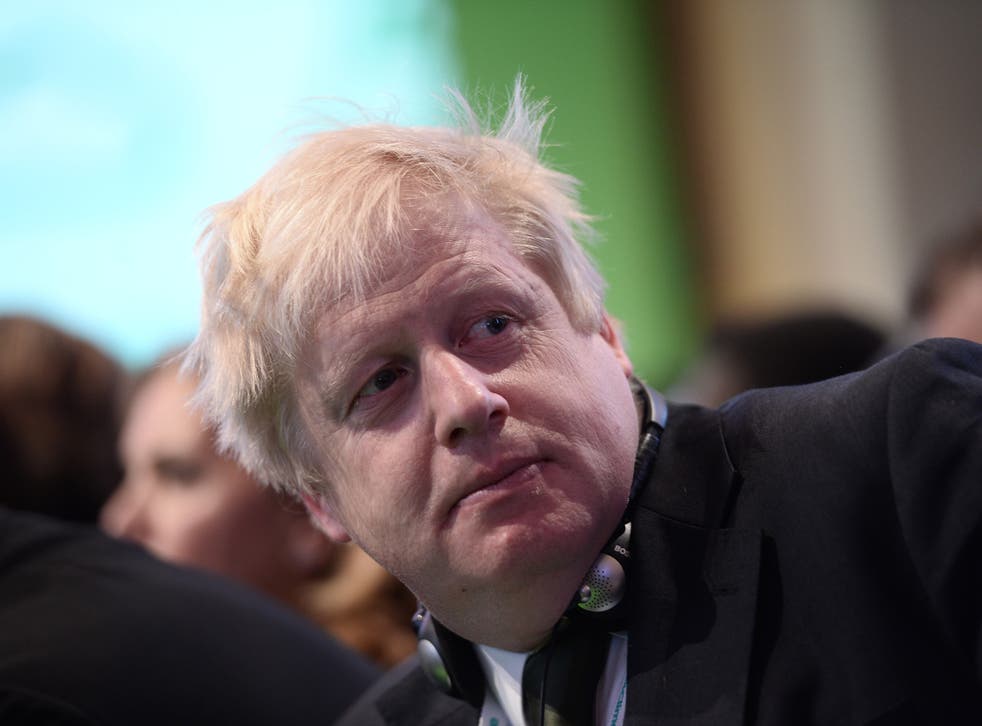 Boris Johnson has hit out at Donald Trump for his "ill-informed comments" calling for Muslims to be banned from the United States to ensure the country does not end up with "radicalised" no-go areas like London.
The Republican presidential front-runner defended his controversial idea for a "total and complete shutdown of Muslims entering the United States" until authorities "can figure out" Muslim attitudes to the US by claiming police in cities like London and Paris were "afraid for their lives" because of large Muslim communities.
But Mr Johnson hit back in his typical style, saying: "The only reason I wouldn't go to some parts of New York is the real risk of meeting Donald Trump."
He described Mr Trump's remarks as "complete and utter nonsense" and invited Mr Trump to visit the capital to experience the work of UK police officers in local neighbourhoods across the city.
"As a city where more than 300 languages are spoken, London has a proud history of tolerance and diversity and to suggest there are areas where police officers cannot go because of radicalisation is simply ridiculous," the Mayor of London said.
"I would welcome the opportunity to show Mr Trump first hand some of the excellent work our police officers do every day in local neighbourhoods throughout our city.
"Crime has been falling steadily both in London and in New York - and the only reason I wouldn't go to some parts of New York is the real risk of meeting Donald Trump."
Donald Trump's most controversial quotes

Show all 14
David Cameron has not held back in criticising Mr Trump for his latest controversial comments, suspending the usual silence observed by world leaders that they do not get involved in foreign election campaigns.
His spokeswoman said the Prime Minister "completely disagrees" with Mr Trump's views and described them as "divisive, unhelpful and quite simply wrong".
Downing Street took the opportunity to condemn the remarks for a second time on Tuesday, telling a briefing with Westminster journalists: "That's twice in one day he will be disagreeing with Donald Trump; his views are wrong."
Leaders across the political spectrum in the UK united in condemnation of Mr Trump's latest controversial comments.
Labour's candidate for London Mayor Sadiq Khan, himself a Muslim, said he hoped Mr Trump's campaign "dies a death.
His Conservative rival, Zac Goldsmith, described Mr Trump as "one of the most malignant figures in modern politics," adding: "I hope his campaign ends in absolute disaster."
Ruth Davidson, leader of the Scottish Conservatives, took to Twitter to voice her dismay:
His comments, which came in the wake of last week's terror attack in San Bernardino, California, have also been denounced across the US political spectrum, with the Barack Obama saying they breached American values and Muslim groups in the US describing his remarks as fascist.
Mr Trump's fellow Republican presidential candidate Jeb Bush condemned the remarks and said the property tycoon and star of the US TV's Apprentice was "unhinged".
Join our new commenting forum
Join thought-provoking conversations, follow other Independent readers and see their replies