Boris Johnson's resignation honours list for 'carousel of cronies' branded 'sickening insult'
Labour and the Lib Dems have condemned the former prime minister's list, which includes knighthoods for close allies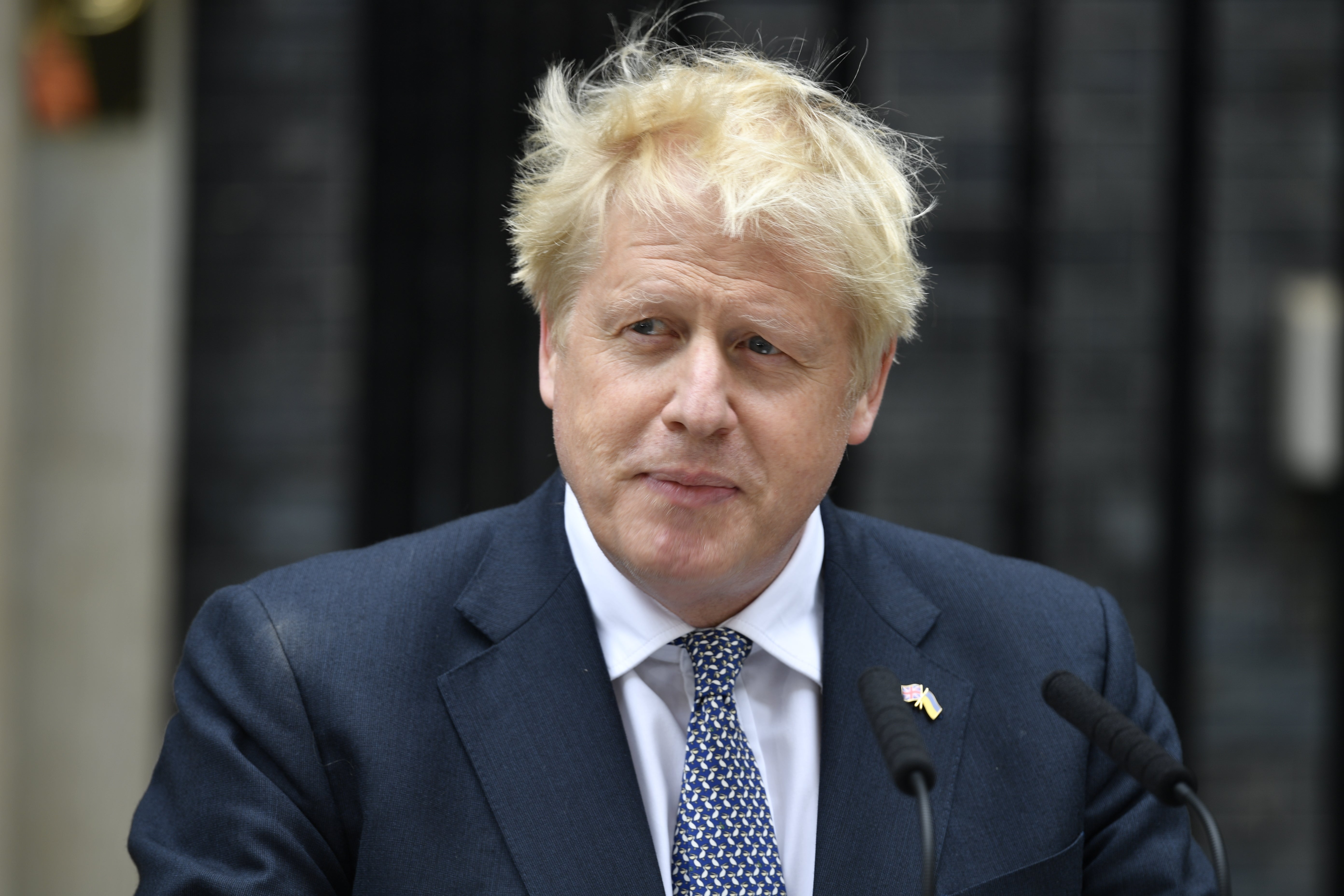 Labour's Angela Rayner called Boris Johnson's resignation honours list a "sickening insult".
Former prime minister Boris Johnson has nominated close allies for knighthoods and damehoods in his resignation honours list.
Those put forward for a knighthood include former business secretary Jacob Rees-Mogg, former housing secretary Simon Clarke and MPs Conor Burns and Michael Fabricant. Former co-chairman of the Conservative Party Ben Elliot and William Lewis, a political adviser to Mr Johnson, are also in line to become knights bachelors.
Former home secretary Priti Patel has been nominated for a damehood, along with former ministers Andrea Jenkyns and Amanda Milling.
The deputy Labour leader said: "Instead of tackling the cost-of-living crisis, the Tories are spending their time doling out rewards for those who tried to cover up rule-breaking and toadied to a disgraced former prime minister."
"It's a sickening insult that those who planned Covid parties and held boozy lockdown bashes while families were unable to mourn loved ones are now set to be handed gongs by Rishi Sunak," she continued.
"As Boris Johnson faces yet more allegations and investigations about his conduct, the privilege of an honours list is spectacularly ill-judged and wholly undeserved.
"It's shameful that Rishi Sunak has failed to stand up to his former boss's outrageous demands and agreed to hand out prizes to this carousel of cronies.
"He promised integrity, but this weak Prime Minister is once again showing his appalling judgement by doing Boris Johnson's bidding."
Labour MP Stephen Kinnock added on Twitter: "The honours list reads like a carousel of Boris Johnson's cronies, including some very dubious names. It is astonishing that the Prime Minister has caved in yet again because of the warring factions in the Conservative Party. "
Lord Newby, leader of the Liberal Democrats in the House of Lords, called Mr Johnson's list a "clear failure of leadership" from the current Prime Minister.
"His promise to govern with integrity has been utterly broken.
"Boris Johnson caused crisis after crisis in this country. His lack of honour means he didn't deserve an honours list in the first place.
"Yet Sunak has caved in, rewarding Johnson for his reckless behaviour as Prime Minister. The British public will be outraged at this out of touch decision.
"Rishi Sunak needs to come before Parliament immediately to justify his cowardly failure to block Boris Johnson's Honours list."
Downing Street appeared to try to distance Mr Sunak from the list.
The Prime Minister's press secretary said: "As is convention, the Prime Minister forwarded the former Prime Minister's peerage list to Holac unaltered.
"Holac then passed back their approved list. The Prime Minister then accepted Holac's approved list and forwarded it unamended to the Sovereign for their approval.
"He had no involvement or input into the approved list. It is a point of fact that it is made public by the Commission if a Prime Minister overrules the Commission's advice."
Join our commenting forum
Join thought-provoking conversations, follow other Independent readers and see their replies