More than 420,000 Irish passports issued in Britain since Brexit vote, official figures show
Fewer than 50,000 were issued in 2015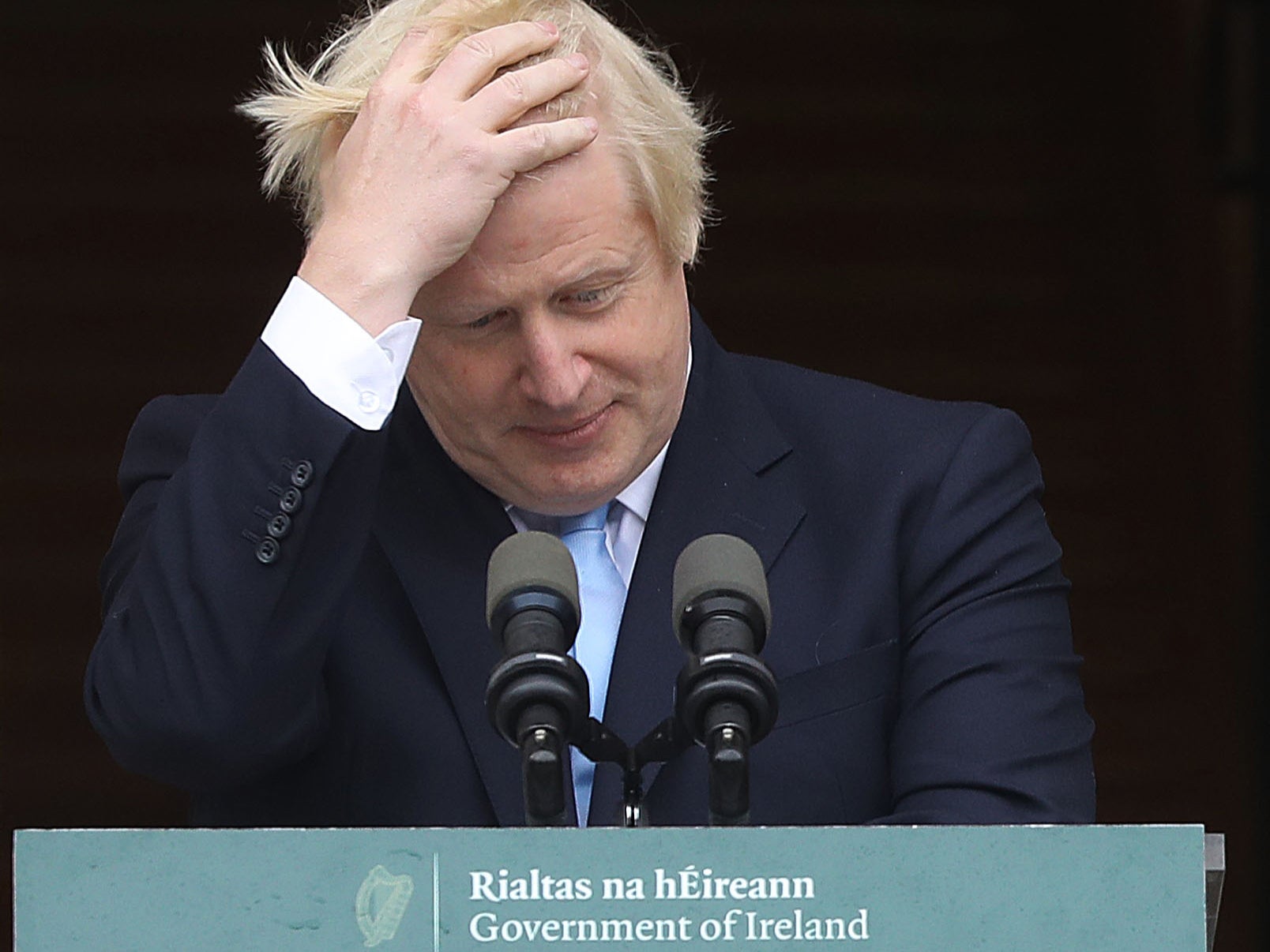 The number of Irish passports issued in Britain surged following the Brexit vote, official figures suggest.
Data shared by Ireland's foreign affairs minister Simon Coveney – which he said showed "the number of passports issued to applicants resident in Great Britain" – suggested that figure exceeded 422,000 between 2016 and 2020.
Some 46,400 and 63,500 Irish passports were issued to residents of Britain respectively in 2015 and 2016, the year the UK voted to leave the European Union.
This rose to more than 120,000 in 2019 alone.
In total, between 2017 and 2020, some 358,900 Irish passports were issued to British residents, the official figures suggest.
Read more:
This accounted for nearly 12 per cent of all Irish passports issued within those four years, analysis of the data published by Mr Coveney on Wednesday showed.
Reacting to the "remarkable" figures, which came in response to his parliamentary question, Fine Gael TD Neale Richmond said: "The harsh impacts of Brexit and the attack on the rights of so many UK citizens has clearly motivated many to realise their Irish citizenship rights."
He added: "It seems Covid-19 has caused the post-Brexit rush for Irish passports to ease up considerably."
The figures reportedly do not account for Northern Ireland, where citizens are entitled to dual British and Irish nationality as part of the Good Friday Agreement.
The revelation came as the son of the late English spy novelist John Le Carre revealed that his father died an Irish citizen in December, having applied for citizenship out of a desire to remain European and to reflect his heritage following the Brexit vote, about which he said the Spy Who Came in from the Cold author was "furious".
"On his last birthday I gave him an Irish flag, and so one of the last photographs I have of him is him sitting wrapped in an Irish flag, grinning his head off," his son, who writes under the name Nick Harkaway, told a new BBC Radio 4 documentary, A Writer and His County.
Join our commenting forum
Join thought-provoking conversations, follow other Independent readers and see their replies