UK urges EU to stay in vaccine export talks: 'No single country can face this health emergency alone'
EU commission has threatened to block shipments from going abroad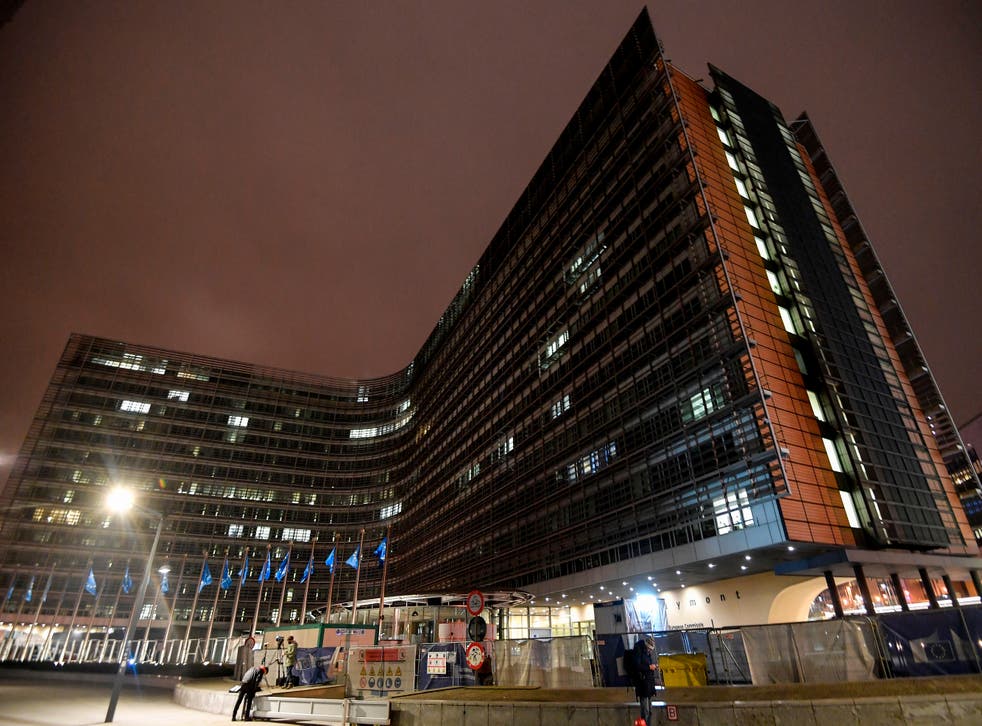 The UK has urged Brussels to stay in talks about vaccine exports after one of the bloc's top officials said there was "nothing to negotiate" and threatened to block shipments.
Thierry Breton, the EU's internal market commissioner, said there would be no exports of AstraZeneca's Covid-19 vaccine outside the EU until the company had met its vaccine commitment to them.
But UK officials urged the bloc to show "solidarity and cooperation" in its approach amid concern that Brussels and London could be dragged into a vaccine war.
Mr Breton's comments reflect a growing concern across the EU that the bloc is not benefiting from being a vaccine production hub, with much of its output shipped abroad while its member states' vaccination programmes lag behind the UK.
"If [AstraZeneca] does more, we don't have any issue. But as long as it doesn't deliver its commitment to us, the doses stay in Europe — except for Covax," Mr Breton had said. Covax is an international vaccine programme that is aimed at delivering vaccines mainly to poor countries.
Read more:
The commissioner said the bloc trying to make sure AstraZeneca's contract with the EU "is delivered — and of course we are here to also help our British friends … But we have nothing to negotiate", according to a report in the Financial Times.
AstraZeneca had signed a contract with the EU in August for the supply of 300 million doses of the Covid-19 vaccine with an option for a further 100 million doses. However, the supply has been slow. The company reportedly ended up slashing its commitment to 30 million against the initial pledge of 120 million to the EU in the first quarter.
Mr Breton explained that coronavirus vaccine production from a troubled plant in Seneffe, Belgium, and the Halix factory in the Netherlands corresponded to a vaccine commitment made by AstraZeneca to the EU and thus must not be exported.
The vaccine shortage has also led to pressure from within the EU as some member countries seek alternative vaccine supplies. For instance, Hungary started administering Russia's Sputnik V jabs in February 2021 even as the EU has maintained that it does not need the Russian Covid-19 vaccine.
The European Commission maintains that "vaccination is progressing steadily in the EU"
"By the end of this week, 107 million vaccine doses will have reached EU countries," the Commission said in a statement posted online on Wednesday.
But last week the Commission said it would begin to use export controls on a case by case basis to restrict exports to countries whose vaccine programme was more advanced than the EU, or where there was plentiful domestic supply.
World news in pictures

Show all 50
A UK government official told The Independent: "We continue to discuss what more we can do to ensure a reciprocally beneficial relationship between the UK and EU on COVID-19.
"As the Prime Minister said in previous statements, including one co-signed by other world leaders, no single country can face this health emergency alone, and we need to address this challenge through solidarity and cooperation."
The EU has so far given the go-ahead to vaccines developed by Pfizer-BioNTech, Moderna, AstraZeneca-University of Oxford, and Johnson & Johnson. Until last week, it had delivered 88 million doses to its member countries and over 62 million doses were administered.
The UK, meanwhile, has administered over 30.9 million first doses and 4.1 million second doses of the Covid-19 vaccine.
Join our new commenting forum
Join thought-provoking conversations, follow other Independent readers and see their replies