Brexit 'divorce bill' could go up to €100bn after fresh demands from EU member states
Sum could be increased to pay for EU farming subsidies and administration costs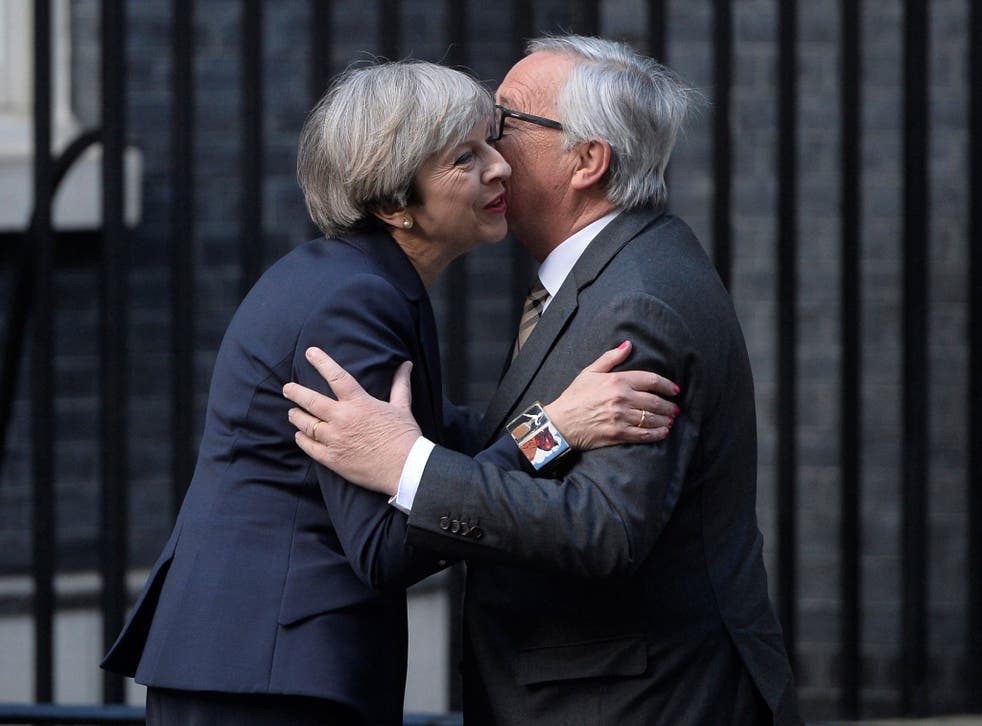 The EU has reportedly raised the opening price of the UK's "Brexit bill" to €100bn (£84bn), according to new analysis of latest French and German demands.
Following requests from several member states, the EU negotiators have revised their initial calculations to increase the liabilities the UK must help pay for.
These include payment of farm subsidies and EU administration fees which could continue after we have officially left the union until 2020.
Theresa May describes reports of disastrous Brexit meeting with Jean-Claude Juncker as 'Brussels gossip'
Though the net bill will be lower than €100bn (£84bn) once the UK's rebate is taken into account, the gross amount paid will be significantly more than the €60bn (£50.6bn) charge originally proposed by European Commission president Jean-Claude Juncker in February, according to the Financial Times.
The revised estimate reflects the hardening of many EU27 countries towards the UK's demands.
Both France and Poland have pushed for post-Brexit annual farm subsidies to be included in the bill whereas Germany is against granting Britain a share of the EU's total assets.
The total Brexit bill is currently not set because it calculated using estimates about the UK's official exit date, currently set for 29 March 2019 unless leaders agree an extension.
The size of the UK's budget rebate and the amount of EU investment spending are also taken into account.
In pictures: European parliament Brexit discussions

Show all 12
It is designed to cover legally binding budget commitments already made by the UK.
Pro-Brexit campaigners and ministers have urged Ms May to refuse to pay anything towards the EU as they leave.
Foreign Secretary Boris Johnson said Ms May should follow the example of Margaret Thatcher who battled to secure a rebate for the UK from the EU's budget in 1984.
Hardline Brexiteers have claimed they will get a good deal from the EU without making many concessions and have said it is perfectly possible to walk away without a deal whatsoever.
Theresa May accuses remaining 27 EU members of 'lining up to oppose' Britain over Brexit
Ms May ramped up the rhetoric earlier this week when she claimed Mr Juncker would see she is "a bloody difficult woman" – referring to a comment made about her by former Justice Secretary Ken Clarke during her brief leadership campaign last summer.
It comes after a German newspaper reported that in the wake of a meeting with the Prime Minister, Mr Juncker phoned Angela Merkel and said Ms May lives "in another galaxy" and is "deluding herself" over Brexit.
Ms Merkel responded in an address to the German Bundestag where she said Britain would become a "third-party state" after it leaves "cannot and will not" have the same rights as other members.
"I have to say this clearly here because I get the feeling that some people in Britain continue to work under illusions, and that is a waste of time", she added.
No 10 denied this version of events at the meeting, saying it was just Brussels gossip.
Join our new commenting forum
Join thought-provoking conversations, follow other Independent readers and see their replies