Brexit: Theresa May's Article 50 plans could be delayed by months due to Stormont crisis legal challenge
Exclusive: Alliance Party says PM could face court battle initiated by Northern Irish politicians if she tries to leave EU while the nation's assembly is not sitting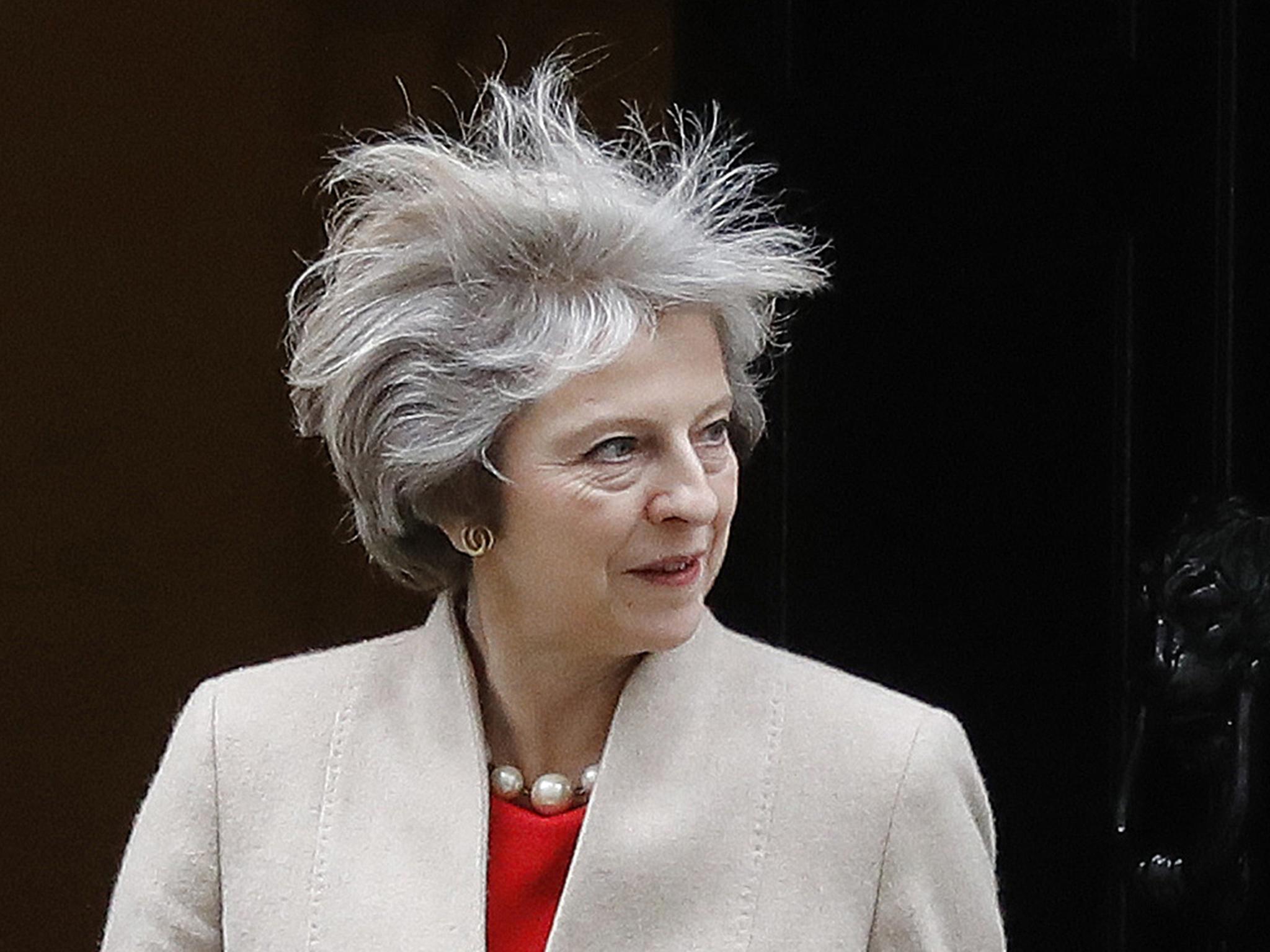 Theresa May's plans to trigger Article 50 could be delayed by months because enacting Brexit while Northern Ireland's Assembly is in crisis may be illegal, The Independent has learned.
Power-sharing collapsed in the region earlier this week, meaning a snap election for Stormont is imminent.
An election is expected to last for at least two months, during which time the Northern Ireland Assembly will be unable to sit and approve decisions.
Martin McGuinness resigns as Northern Ireland Deputy First Minister
As a result, the Prime Minister may be unable to trigger Article 50 – the formal mechanism by which a country begins to leave the European Union – as she will be unable to get approval from Stormont, thereby delaying her Brexit plans even further.
Speaking to The Independent, leader of the anti-sectarianism Alliance Party, Naomi Long, said Ms May could face a legal challenge from Northern Irish politicians if she tries to trigger Article 50 while Stormont is not sitting.
She said: "Given the timing of this, what we're going to have is an election taking place and talks [to form a new government at Stormont] taking place when any decision would need to be made by the Assembly [on Brexit].
"There won't actually be an Assembly there to actually take votes. And that is one of the biggest challenges that we have in terms of the timing.
"I think unfortunately because the Assembly isn't likely to be in place, to be able to take votes on the issue, we are in a very vulnerable and very weak position. Whether that means that Article 50 would have to be delayed, may at the end of the day be another case for the court to find out whether the absence of an administration here means that they need to consult with the devolved administration goes."
Ms Long added that in the event of such a legal challenge, Article 50 could be delayed considerably while a court decides whether Stormont must approve plans.
"It could take months. We just don't know, is the truth. As with so much around Brexit, it's an uncertainty," she said.
Arlene Foster: Instability due to Sinn Fein's "selfish" actions
The Supreme Court is currently deciding whether the devolved administrations in Scotland, Wales and Northern Ireland should also be entitled to approve Ms May's plans to trigger Article 50.
During the legal challenge which was heard in December, Northern Irish lawyers argued that in addition to MPs at Westminster getting a vote on whether to approve the plans, Northern Irish politicians at Stormont should also get to approve or deny the move. The justice are currently considering the case and their verdict is expected within the next week.
Power-sharing at Stormont collapsed on Monday after Sinn Fein politician Martin McGuinness resigned to protest at how his Democratic Unionist counterpart Arlene Foster handled allegations of a financial scandal.
Known locally as the "cash for ash scandal", Ms Foster is accused of mishandling a government scheme started in 2012. The programme was designed to encourage local businesses to use renewable heat sources but a loophole meant they were actually paid to burn fuel pointlessly.
It is estimated the scheme will cost the tax payer some £490m. Ms Foster has denied any wrongdoing and resisted calls to stand down.
Supreme Court Brexit Challenge
Show all 13
On Monday, Mr McGuinness resigned as Deputy First Minister, meaning Ms Foster also lost her position as First Minister under power-sharing rules which mean both must be in office for either of them to remain in power.
Secretary of State for Northern Ireland James Brokenshire now has until 5pm on Monday 16 January to convince Sinn Fein to nominate a replacement for Mr McGuinness in order to save the Executive. However, Sinn Fein has insisted they will not do so and an election now appears unavoidable.
An election is expected to be held within the next eight weeks, which would clash with Ms May's plans to trigger Article 50 by the end of March. The possibility of a legal challenge by Northern Irish politicians to triggering the mechanism will be a further blow to the Prime Minister's Brexit plans, amid criticisms that her Government's attempts to enact EU withdrawal have been poorly executed.
Join our commenting forum
Join thought-provoking conversations, follow other Independent readers and see their replies