Former British EU negotiator says Brexit was a 'terrible idea' and even the Government doesn't understand how bad it will be
Steve Bullock also accused government ministers of an 'appalling dereliction of duty' over a failure to understand the complexities of Brexit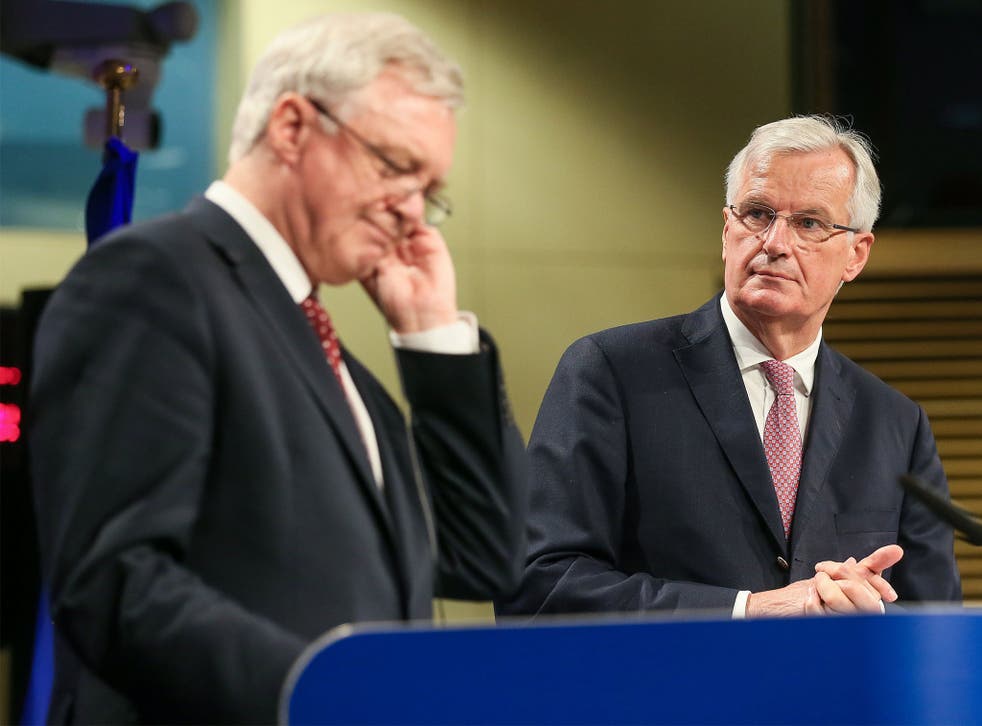 Britain's chances of securing a deal with the EU in the 20 months left of Brexit negotiations "look minimal", according to a former UK-EU negotiator.
Steve Bullock, who worked at the UK Representation to the EU from 2010 to 2014, also accused government ministers of an "appalling dereliction of duty" over a failure to understand the complexities of Britain's withdrawal from the bloc.
In an article for The Independent, Mr Bullock said ministers who were involved in the arduous negotiations had "inserted their heads firmly in the sand, hoping tricky problems will just go away".
He added: "In my view, the chances of getting any deal, let alone a good deal, in the limited time available look minimal.
"Brexit would have been a terrible idea even if done as well as possible, but for the Government to so blithely march the country towards consequences that they don't even themselves understand is an appalling dereliction of duty".
Citing Euratom – the European Atomic Energy Community – he added: "Who knew a fortnight ago that leaving the apparently obscure Euratom Treaty would jeopardise not only the UK nuclear industry, but also the supply of medical isotopes for cancer treatment?"
His comments follow the second round of negotiations between David Davis, the Brexit Secretary, and Michel Barnier, the EU's chief negotiator. But as the talks came to a close last week, negotiators failed to produce a breakthrough on key disputes, including the so-called divorce bill and the future rights of citizens in Europe and the UK.
In his scathing assessment, the former negotiator, who also worked for the Department for International Development, claimed some UK non-governmental organisations (NGOs), such as Oxfam, will not be eligible for EU grants after Britain's exit from the union.
He continued: "With only a few small exceptions, only NGOs from EU countries, and the partner countries themselves, can implement EU aid programmes.
"I know this well, as I was the UK negotiator for the EU regulation on this. As Tamsyn Barton, my old boss in the Department for International Development, and now chief executive of Bond, the UK NGO network, points out, this will hit large and small NGOs, as well as the many UK companies that currently implement EU aid. So UK NGOs may well struggle, UK companies will be worse off, and developing countries will have access to a smaller pool of expertise. Who knew?"
Referring to Michael Gove's pre-referendum comments on experts, Mr Bullock added: "Well, some people knew, but they're just experts, so have been largely ignored."
Join our new commenting forum
Join thought-provoking conversations, follow other Independent readers and see their replies