Theresa May rejects allegations she is trying to 'rig' Parliament ahead of Brexit, insisting rule change is 'common sense'
No 10 argues it has a 'majority' in the Commons – prompting allegations that the Prime Minister is trying to rewrite the election result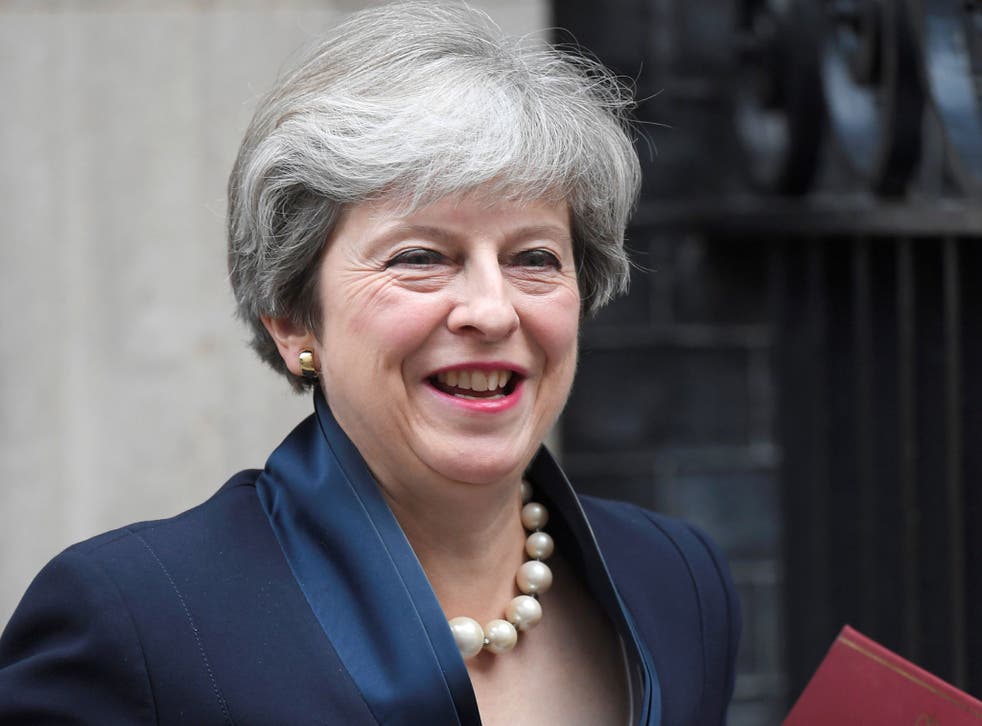 Theresa May has rejected allegations that she is trying to "rig" Parliament to grab sweeping powers ahead of Brexit – describing the move as "common sense".
Downing Street defended its hugely controversial attempt to guarantee a majority on all Commons committees – revealed by The Independent – amid a fierce backlash against the plan.
No 10 also insisted it had a "majority" in the Commons itself, despite falling short at the general election, prompting allegations that the Prime Minister is trying to rewrite the June result.
The bid to seize control of all committees can only succeed with the backing of the Democratic Unionist Party (DUP), under the much-criticised "cash-for-votes" deal that props up Ms May in power.
It will be decided at a showdown Commons vote late on Tuesday evening, when Tory MPs who normally obsess about constitutional propriety will be under huge pressure to rebel.
A motion will seek to change Commons rules so that "where a committee has an odd number of members, the Government shall have a majority".
Without the fix, it would be impossible to force through up to 1,000 "corrections" to EU law in preparation for Brexit, which has triggered accusations of a power grab.
Some changes will be made using "Henry VIII powers", so-called because they date back to a 1539 law allowing the Tudor monarch to govern by proclamation, without consulting MPs.
Jeremy Corbyn described the motion as "an unprecedented attempt to rig Parliament and grab power by a Conservative government with no majority and no mandate".
Asked how it could be justified – in defiance of advice from parliamentary officials – the Prime Minister's spokeswoman said: "We believe these are common sense proposals."
The spokeswoman declined to say whether the DUP had guaranteed its support, or whether that support fell under the "confidence-and-supply" agreement signed in June.
She said: "The Government has a majority on the floor of the House, therefore it's perfectly legitimate that it puts to the House, and therefore MPs, that it should also have a majority in committees."
Without power over committees, the full Commons would be tied up in many hours of passing detailed, technical legislation, creating a logjam, she claimed.
"The effect of this would be unacceptable delays, when the public has an expectation for the Government to deliver business through the House in a timely fashion," she added.
The claim that "the Government has a majority on the floor of the House" will be disputed fiercely, given the limited nature of the DUP deal.
The Northern Ireland party has promised to help the Tories to pass the Budget and other key legislation, but not – in the absence of a formal coalition – the Government's entire programme.
Alistair Carmichael, Liberal Democrat chief whip, said: "With every day that passes, this Government gets further from the basic principles of democracy.
"In the EU (Withdrawal) Bill they want to grab power and to marginalise Parliament. Next they want to pretend that the election never happened in order to try to ram through a destructive hard Brexit. It is an affront to democracy."
Join our new commenting forum
Join thought-provoking conversations, follow other Independent readers and see their replies