Tory Eurosceptics accused of trying to 'undermine' Brexit negotiations
Some 40 Tory MPs sign letter urging Government against remaining in the EU 'by stealth'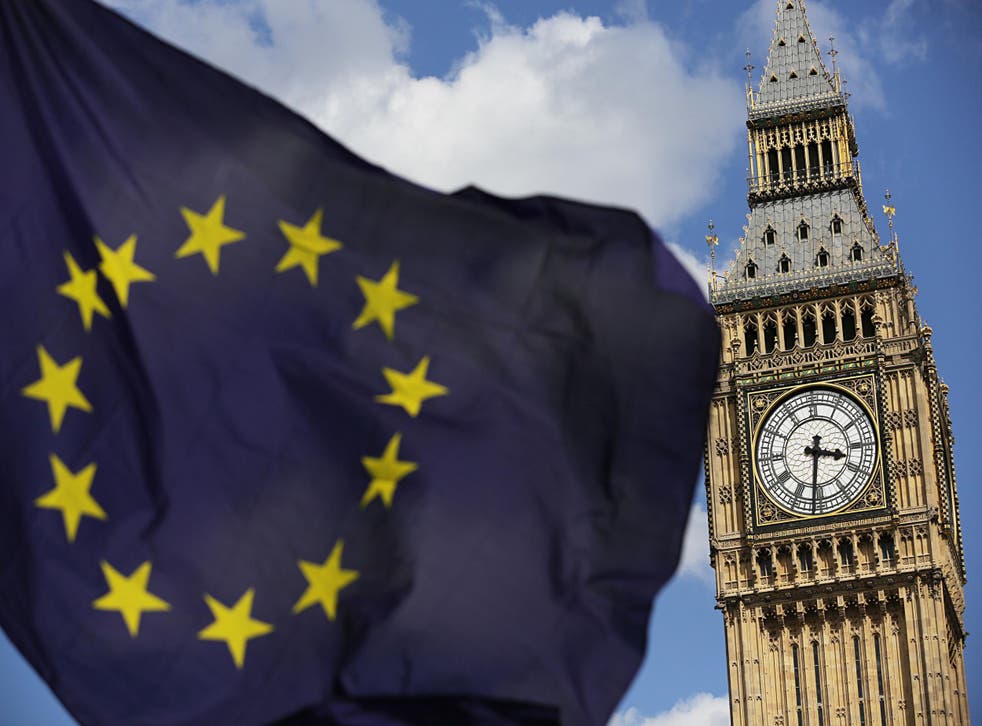 Tory Eurosceptics have been accused of trying to "undermine" negotiations with the EU by putting pressure on ministers to drive for a hard Brexit.
Nearly 40 Conservatives have signed a letter circulated by the hardline European Research Group (ERG), which warned against remaining in the EU "by stealth" and condemned the possibility of staying in the single market during the transition period as a "historic mistake".
The leaked letter, which was due to be published in a Sunday newspaper, has laid bare the divisions within the party over its Brexit strategy as MPs began a two-debate on the Government's flagship Brexit legislation.
Former Tory Education Secretary Nicky Morgan was among the pro-EU Conservatives who condemned the letter, which is designed to put pressure on the Government not to soften its stance.
Ms Morgan said: "It is unacceptable for a group within the Conservative parliamentary party to lay down terms, which seek to undermine the UK's negotiations with the EU."
Her concern was echoed by former business minister Anna Soubry, who accused her fellow Tories of trying to "bind the Government's negotiating hands" into delivering a hard Brexit that people did not vote for.
The letter, obtained by the BBC, said: "Continued membership of the single market (the 'Norway option') – the stated goal of the Labour Party – would be an historic mistake.
"The truth is that the single market is a political project, and requires its members to constantly introduce new EU laws.
"Therefore, the longer one remains a member the harder it is to leave.
"Contrary to claims that it is a 'sensible' stepping stone to independence, it is in fact a conveyer belt to ever more European integration.
"What's more, for as long as we remain in the single market, we will have to make payments into the EU budget, and will be unable to take advantage of the freedoms available as a result of leaving the EU – such as the ability to deport foreign criminals."
UK news in pictures

Show all 50
Ministers were urged to follow a "clearly defined timetable" from the single market and the customs union and reserve the right to "unilaterally withdraw from the deal" through UK legislation.
A Downing Street spokeswoman said: "We haven't agreed or announced or negotiated yet what the implementation period looks like.
"We have been perfectly clear that we want an implementation period. That's government policy."
Asked whether members of the Government who signed the ERG letter would be in breach of their responsibilities, the spokeswoman said: "People have their opinions, but we have set out what our intentions are."
The intervention came during the first day of debate on the EU Withdrawal Bill – often referred to as the Repeal Bill – which will transfer EU law onto the statute books after Brexit.
Register for free to continue reading
Registration is a free and easy way to support our truly independent journalism
By registering, you will also enjoy limited access to Premium articles, exclusive newsletters, commenting, and virtual events with our leading journalists
Already have an account? sign in
Register for free to continue reading
Registration is a free and easy way to support our truly independent journalism
By registering, you will also enjoy limited access to Premium articles, exclusive newsletters, commenting, and virtual events with our leading journalists
Already have an account? sign in
Join our new commenting forum
Join thought-provoking conversations, follow other Independent readers and see their replies