Brexit: Anti-immigrant prejudice major factor in deciding vote, study finds
People who met EU citizens living in Britain tended to have a good experience and were therefore more likely to vote Remain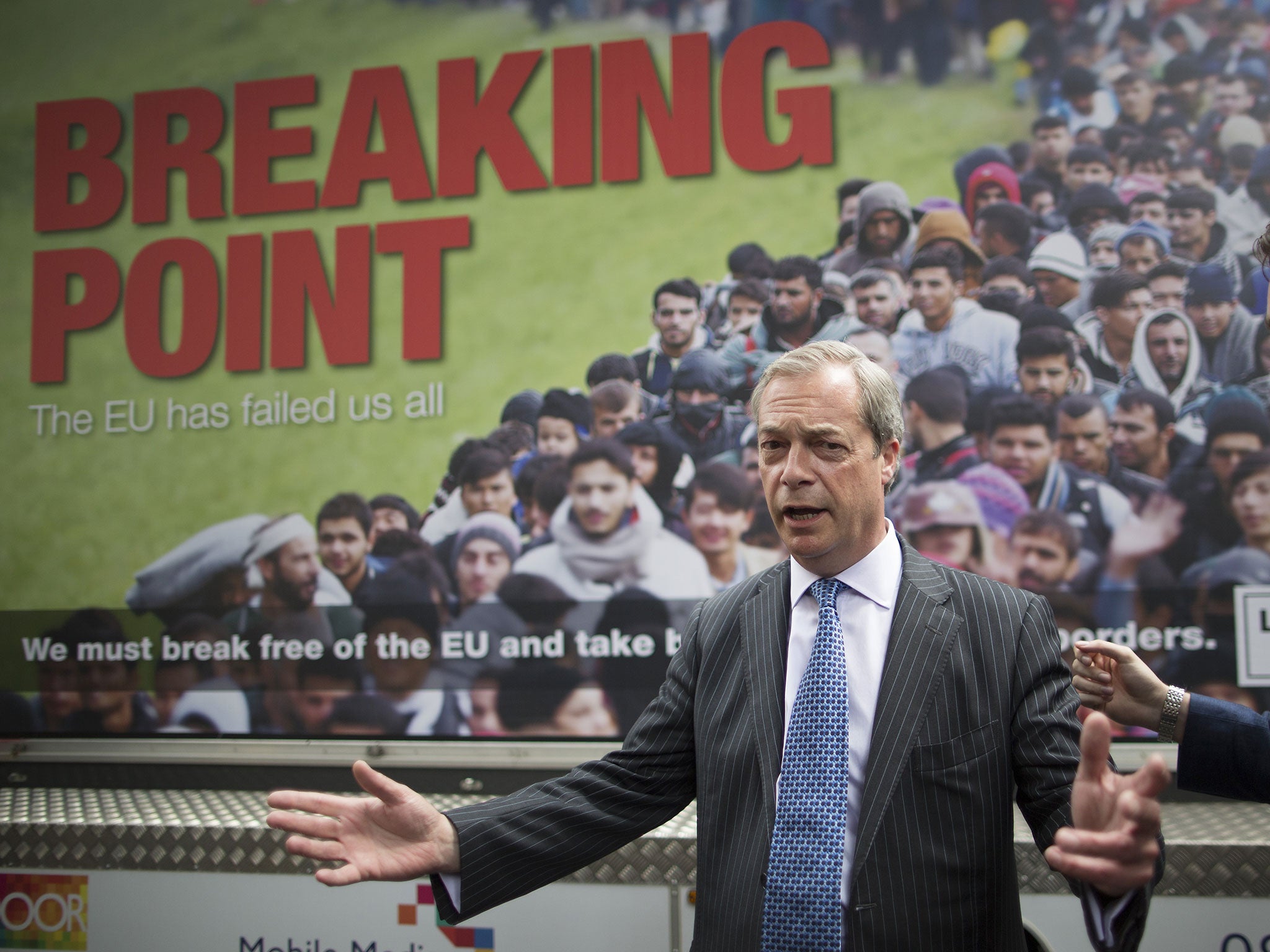 Prejudice against immigrants from the European Union was a "major" deciding factor in the Brexit referendum, according to a new study.
But people who actually met foreigners living in Britain tended to have a positive experience and this appears to have helped persuade many people to vote Remain, the researchers found.
The results suggest that the Brexit campaign's emphasis on immigration – dubbed "Project Hate" by the pro-EU camp – was politically astute.
One pro-Leave poster – showing a line of refugees with the headline "Breaking Point, the EU has failed us all" and urging people to "take back control of our borders" – was compared to Nazi propaganda. Ukip said it "utterly rejects the association".
After the referendum, police reported a tripling of hate crimes in some of the most Eurosceptic parts of the UK.
The lead researcher of the new study, Dr Rose Meleady, said their findings helped explain an apparently counter-intuitive voting pattern – that areas with low numbers of immigrants were more likely to back Brexit.
"It is the contact that predicts prejudice towards immigrants, and prejudice was a predictor of how people intended to vote," she said.
"Everyday interactions with immigrants are really important. If you have more opportunities for contact, for example on public transport, at the shops, or with neighbours and colleagues, your attitude is likely to be more positive.
"Fear of immigration can sometimes drive prejudice rather than its reality."
In pictures: European parliament Brexit discussions
Show all 12
Shortly before the referendum, the researchers recruited 417 people who were planning to vote and asked them a series of questions about their views. A psychological measure known as a "feeling thermometer" was used to assess how cold or warm they felt towards immigrants.
Support for Brexit correlated more closely with dislike of foreigners than several other factors.
Prejudice was found to have a correlation score with voting Leave of 0.51 on a scale from zero, meaning no relationship, to one, meaning the two factors matched exactly.
This was a bigger factor than holding politically conservative views (0.43), having negative contact with immigrants (0.43) and being older (0.15).
In contrast, voting Remain was associated with positive contact with immigrants (0.4) and being more educated (0.17). Gender did not have a statistically significant effect.
Dr Meleady, of the University of East Anglia, said the figures showed prejudice against EU immigrants was a "major" deciding factor in the referendum, but it was unclear whether this would have swayed the result.
She said their findings showed the importance of policies that encouraged different groups to meet each other.
"Of course, interactions can sometimes be unpleasant or unfriendly and this can increase negative feelings, but we find that people report more positive encounters with immigrants than negative," she added.
The results of the study were published in the British Journal of Social Psychology.
Join our commenting forum
Join thought-provoking conversations, follow other Independent readers and see their replies